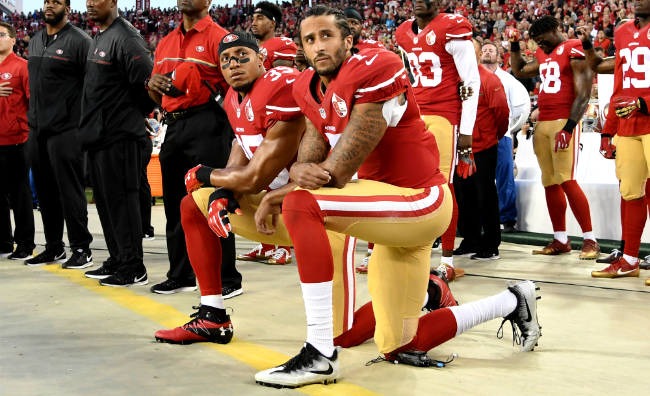 Colin Kaepernick is shooting for the moon in his grievance against the NFL's owners. Arguing that they are colluding against him, Kaepernick and his legal team are trying to prove that owners are actively trying to keep him out of the league, partly because of the Executive Branch of the United States government.
From the time that this news dropped, people wanted to know what Kaepernick's end game could possibly be in this entire situation. According to Pro Football Talk, the former Niners quarterback actually wants to make the league's current collective bargaining agreement invalid by triggering a clause that would terminate it.
Article 69, Section 2 of the CBA allows for the agreement to be terminated prematurely in the event of proof of collusion. Under Article 17, Section 16(c) of the CBA, termination can arise from only one incident of collusion involving only one player if there is clear and convincing evidence of a violation.
As Pro Football Talk explains, doing this would give football players a point of leverage against the league. The current CBA is set to expire in 2020, but by moving things up three years, owners would be forced to the bargaining table after looking terrible for losing a case that only happened because they lost a collusion case.
The New York Times points out that the burden of proof in this case is on Kaepernick, so there's definitely an uphill climb ahead of him. But if he's able to pull this off, Kaepernick will be doing something that ultimately helps out NFL players in a big, big way.