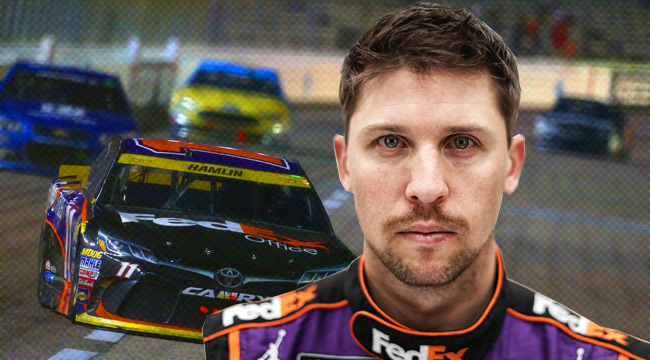 The Super Bowl is in the rearview mirror, NBA All-Star has come and gone, and unless you're in full-on Draft mode, we don't have a lick of football for the next few months. And yet, it's still as great a time a year as ever to be a sports fan. Spring Training is right around the corner, March Madness will consume our souls, the NBA playoff race is heating up, and of course there's always Daytona.
The Daytona 500 is unique compared to other sporting events, as it's like having the NBA's Christmas Day games as the first day of the regular season. Not only is it the official kickoff to the Monster Energy NASCAR Cup Series, but it's also the biggest race of the year. Every driver you talk to gets excited to talk about Daytona. They all have their favorite memories of watching the race growing up. And they all want to win this one a little bit more than any of the others.
The race starts at Daytona International Speedway at 2 p.m. ET on FOX, and begins what will be a grueling schedule for teams. If they're lucky enough to make it into the NASCAR playoffs, they'll be driving straight through November. One driver who has the Cup on his mind is Denny Hamlin as he tries to capture a second straight Daytona 500 victory. Hamlin, who drives the No. 11 car for Joe Gibbs Racing, won by a whopping .01 seconds over Martin Truex Jr. in 2016, and didn't even know he won after he crossed the finish line.
UPROXX Sports got the chance to ask Hamlin a few questions about the glory of Daytona, how to watch it for the first time, and why Daytona Day is such a big deal.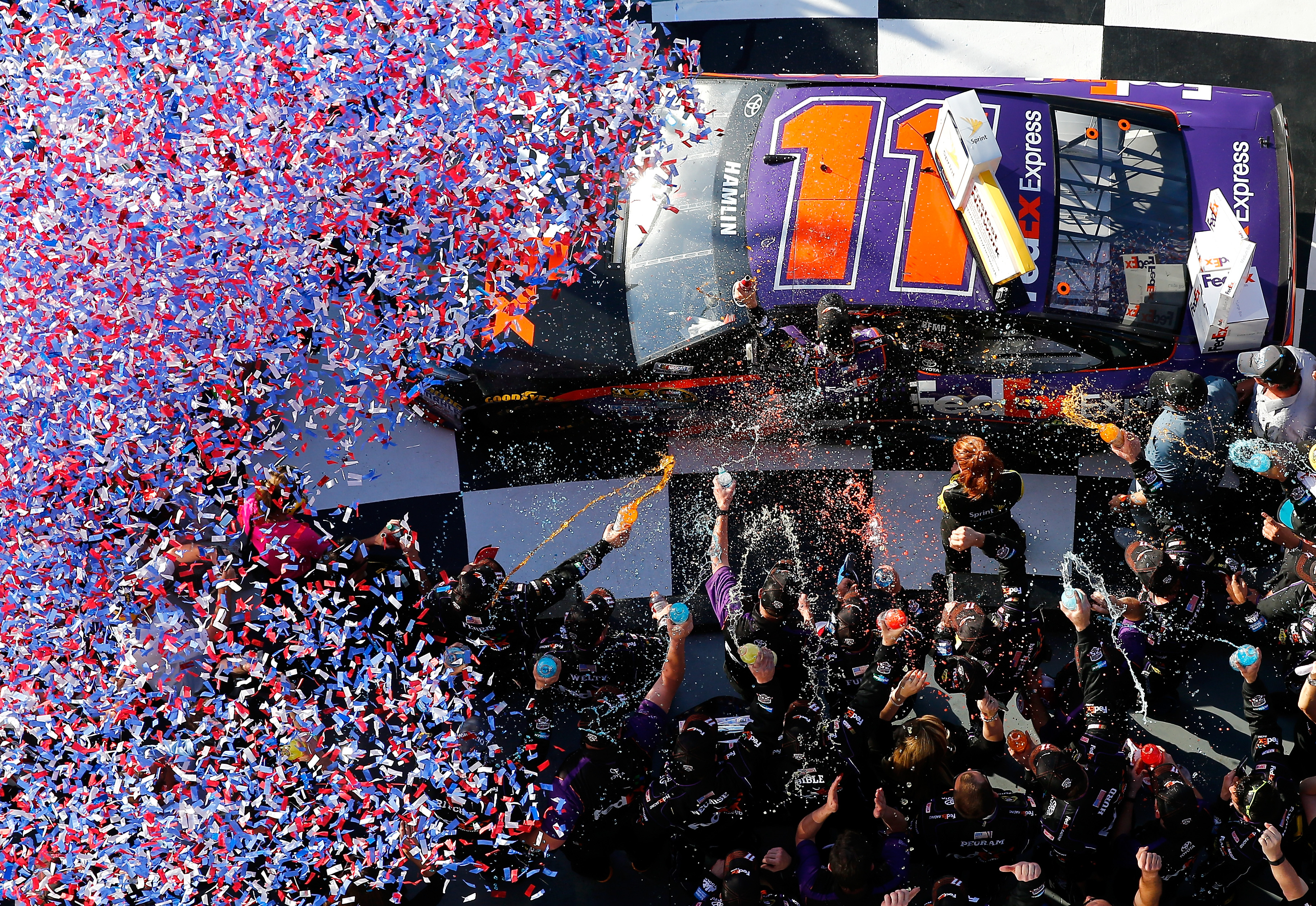 For a person who has never been involved or watched a NASCAR race, Daytona seems like the perfect gateway. Why is that?
Well, I think it's the perfect fit because it's the perfect venue. There's not a bad seat in the house. They (Daytona International Speedway) spent millions of dollars revamping the stadium and making it a world-class facility. I think you see some of the greatest racing you could possibly watch in the entire world… 40 cars in a one-second pack, there's always bound to be something very exciting to watch, and I think it's the perfect event for the casual race fan that's never seen a race before to go to and experience.
How would you explain the race to someone who is new to the sport?
For us, there's so much more that goes into it than just going around in circles. There's strategy and there's many things that it takes. We're constantly – every driver – is doing the same things inside the car. Their foot is on the floor, and they're going wide open, but how they get to the front is using the air around them, so it's a very strategic race and the driver plays a huge role in how you do. That's why you see so many of the greats win the race.
What are some tips you'd give to someone watching their first race or their first Daytona?
My tip would be to find a favorite driver, find someone that resonates with you, someone who has the same interests as you and that you can understand. Whether you like the way the car looks (color, design, number) or you like the way the driver carries themselves – whatever it might be – just pick a favorite driver. It's very different than other sports where you have two teams playing each other and you cheer for one team or the other; it's 1 versus 39 watching a race so when your favorite driver wins it, it's a proud moment for you (as a fan).

Do you have any memories from watching some of your first Daytona races? What do you remember most?
I remember watching with great anticipation of how Bill Elliott was going to do. He was my favorite driver growing up. And so, I always had my eye on him. But for me the [Daytona 500] weekend would start on Thursday, watching the Duel races, trying to see 'does he have a chance' this weekend. He was always really good at this race track, so I was always very excited for the Daytona 500. I was always a huge race fan growing up, so probably around 1985 or 1986 was the first time I watched a Daytona 500, and it's just something as a family we did every single Sunday was turn on the TV and watch the NASCAR races, none bigger than the very first one of the year.
How has NASCAR changed from then until now?
Well I think technology plays a much bigger role now than what it used to in the past, but a lot of it is very similar. The race length is the same, it's still each driver for themselves. Drafting has always been at the forefront of this race and it still is today, so really, it's almost like baseball: it's a timeless sport where the fundamentals haven't changed a whole lot over the years. Even though the format might change, you still have a start and you still have a finish, and it's always been exciting for the last 59 years.
I've been seeing the term "Daytona Day" a lot especially in the marketing leading up to this year's race. How would you describe the ideal Daytona Day (aside from winning of course)?
Well as a fan, my ideal Daytona Day would be spending it at the race track itself. When you go down there and see all the campers and people that have spent days or weeks down there preparing for this race, it's a great atmosphere. My ideal Daytona Day as a fan would be in a camper with all my buddies having a barbecue and getting ready to watch the biggest race in NASCAR on Feb. 26th.
What's the perfect soundtrack to Daytona?
Danger Zone – Kenny Loggins
What food or drinks go best with the race?
You can never go wrong with pizza and Coca-Cola.
If you have to rock a shoe on Sunday, what is it? I think I know the answer, but I'm curious which Jordan goes best with Daytona?
Well the Jordan 11s of course!