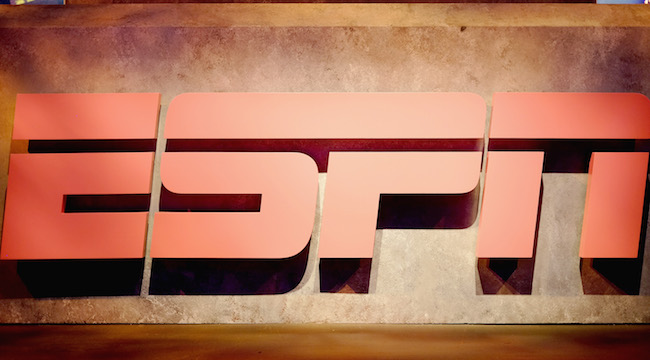 ESPN's long-dreaded wave of layoffs hit on Wednesday, and, as feared by those that had heard rumblings in Bristol, there were a great number of people that found out they would no longer have jobs with The Worldwide Leader.
The layoffs come after continual decline to ESPN's subscriber base, which has caused a shift in how the sports media giant gets revenue — so much came from cable subscriptions — and adapt, as every outlet must, to the changing landscape of how people consume news and information. The dozens (and counting) let go on Wednesday — with unofficial reports stating as many as 100 people may be out — were casualties of that shift.
ESPN's official announcement of the layoffs — which did not name names — included a statement by president John Skipper explaining their new direction.
A necessary component of managing change involves constantly evaluating how we best utilize all of our resources, and that sometimes involves difficult decisions. Our content strategy – primarily illustrated in recent months by melding distinct, personality-driven SportsCenter TV editions and digital-only efforts with our biggest sub-brand – still needs to go further, faster…and as always, must be efficient and nimble. Dynamic change demands an increased focus on versatility and value, and as a result, we have been engaged in the challenging process of determining the talent—anchors, analysts, reporters, writers and those who handle play-by-play—necessary to meet those demands. We will implement changes in our talent lineup this week. A limited number of other positions will also be affected and a handful of new jobs will be posted to fill various needs.

These decisions impact talented people who have done great work for our company. I would like to thank all of them for their efforts and their many contributions to ESPN.

It's a terrible reminder of the fickle nature of the industry, and shortly after the statement was released the announcements began as ESPN personalities, reporters, writers, and others took to Twitter to announce they were among the casualties of the layoffs. This is the list, as of now, of people who have officially announced, via their own Twitter accounts, that they have been laid off. There are others that have been reported, but some of those reports have been wrong, and in such a delicate situation that affects these people's lives so greatly, we will not go off of any reports.
Ed Werder
Marc Stein
Andy Katz
Trent Dilfer
Jayson Stark
Brett McMurphy
Danny Kanell
Jay Crawford
Ethan Sherwood Strauss
Calvin Watkins
Len Elmore
Pierre LeBrun
Dr. Jerry Punch
Dana O'Neill
Jane McManus
Justin Verrier
David Ching
Chantel Jennings
Roger Cossack
Dottie Pepper
Jaymee Sire
Ashley Fox
Britt McHenry
Jim Bowden
David Thorpe
Chris Hassel
Scott Burnside
Paul Kuharsky
Mike Goodman
Jesse Temple
Josh Parcell
Darren Haynes
Marysol Castro
Mark Saxon
Jeremy Crabtree
Austin Ward
Dan Sharfin
Eamonn Brennan
Derek Tyson
Jean-Jacques Taylor
Joe McDonald
Brendan Fitzgerald
C.L. Brown
Johnette Howard
Max Olson
Doug Padilla
Ted Miller
Brian Bennett
Melissa Isaacson
Robin Lundberg
Greg Ostendorf