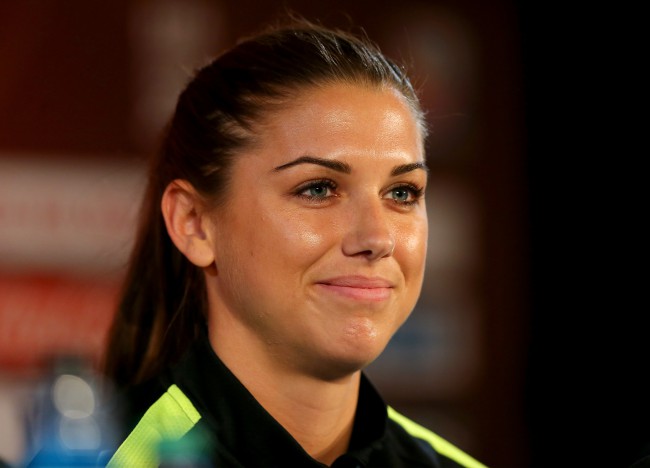 FIFA is the sporting world's favorite piñata at the moment. Naturally, when football's governing body does something even a little screwy, folks are waiting like sharks with blood in the water.  So when a FIFA article praising Alex Morgan's looks — in the opening paragraph, no less — appeared ahead of the United States' World Cup semifinal against Germany, many took notice.
Here's the offending line from FIFA's website:
Alex Morgan is one of the most popular players in USA women's football. A talented goalscorer with a style that is very easy on the eye and good looks to match, she is nothing short of a media phenomenon.
And here are some of the reactions:
Granted, Morgan is good-looking. No one would probably dispute this, but we also live in an era when female athletes are subject to sweeping generalizations and traditional viewpoints. As such, it's fair to ask why her looks are even worth mentioning.
(via FIFA.com)