When we launched this Game of Thrones–themed MMA tournament over two months ago, there were a few characters from the show's lore that I saw as clear favorites. The Night King, for example, who possesses both the ability to attack people in their dreams and the power of resurrection. Zombie Mountain, for reasons similar to the Night King plus about 300 pounds. This was an MMA tournament after all, and it would be pretty silly to assume that even the likes of Demetrious Johnson would stand a chance against Stipe Miocic were the two to clash in the Octagon.
But clearly, you, the voting audience, had a different view of how the sport works. So with a narrow 53% of the vote, the winner of the first-ever Game of Thrones open weight tournament is none other than…Jon Snow.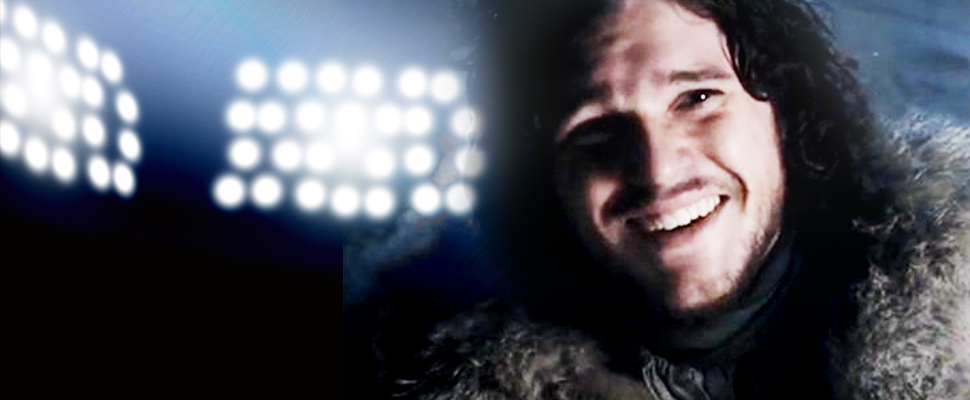 Yep. Five foot nothing, fits-in-your-front-pocket Jon Snow is apparently the most badass Game of Thrones character of them all, having defeated Ramsey Bolton, Tormund Giantsbane, The Night King, Khal Drogo, and finally, Oberyn Martell to claim victory. What can I say, sometimes these things happen in MMA.
I'd like to personally thank everyone who voted for helping make this tournament the rousing success that it was, as well as give a special shoutout to those of you who actually relied on logic to pick your winners for this most serious of debates. That the majority of you ended up choosing the equivalent of chicken tenders on white bread as your last meal is something you'll have to live with for the rest of your days, I guess, but such is the give-and-take nature of a sport as divisive and heartbreaking as MMA often is.
Until (or if) we decide to do something like this again, I leave you with this, the greatest Game of Thrones gif ever created.