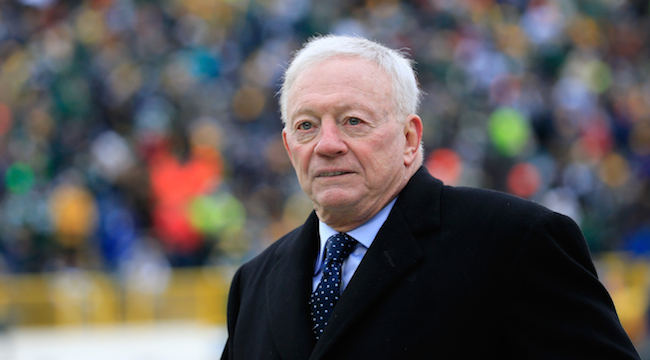 Sometimes things happen that are so absurd that they seem like fiction. Take, for instance, this story out of New Jersey, in which we have a protagonist (an 8-year-old boy who likes the Dallas Cowboys) and an antagonist (a priest who likes the New York Giants). In a fictional universe, these two would have some kind of conflict which led to the antagonist doing something bad and eventually getting thrown in jail.
Apparently, this real life version of Law & Order occurred when the priest pulled a musket on the young Dallas fan and said, according to prosecutors, "I'm going to shoot you."
The priest allegedly approached the boy before Mass services at the church on Sunday, Sept. 13, and asked to see him in one of the rectory rooms, according to prosecutors.

Once they were in the room, the priest allegedly had the boy stand against the wall, then retrieved a musket and pointed it at him, prosecutors said, citing several witnesses.
Prosecutors claim that the rivalry between the two NFC East foes was the priest's motive for pointing a gun at a child. The Giants and the Cowboys played later that afternoon, and Dallas won 27-26.
Although the incident happened last month, the priest was arrested on Friday on charges of endangering the welfare of a child and aggravated assault by pointing a firearm.
(via NBC New York)