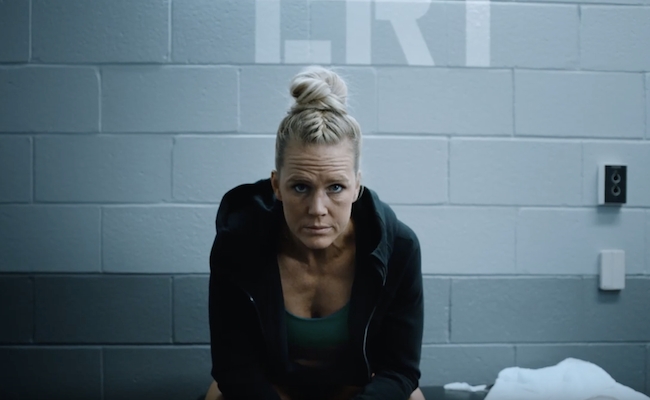 Inside and outside of the ring, Holly Holm is resilient. That's why when the opportunity to be a part of Mountain Dew's new campaign, "Let's Do," arrived the former UFC bantamweight champion saw the chance to join something that resonated with her.
"This (commercial represents) how I feel. I like to get out and do it," Holm told Uproxx Sports. "You have to put yourself out there. Some people don't have the nerve to try. They want to have a comfortable lifestyle and mindset. When you put yourself in front of big things, it can be a big letdown. It's a scary moment to be in."

Holm's professional fighting career has been anything but comfortable. As a boxer, Holm wanted to be a world champion. She wanted to defend that belt, and become a champion in more than one weight class.
Then she wanted to fight in MMA and boxing at the same time, hopefully becoming a champion in both sports. As each barrier rose higher than the previous one, she simply knocked them aside, culminating on Nov. 14, 2015, when Holm shocked the world and knocked out Ronda Rousey.
"I wanted to show the world I believe in myself to do big things," Holm said. "I still believe that way. I don't care how old I am."
Now 36, it's easy to question what the future holds for Holm. After defeating Rousey, she was upset in the fifth round of her first title defense, in which she was choked unconscious by Miesha Tate. She proceeded to lose three out of her next four fights, watching fellow MMA stars Rousey and Tate retire from the sport.
No matter the setbacks, though, Holm isn't even considering going anywhere, telling us "retirement isn't in my near future."
Over the last year, Holm has continued pushing forward, picking up a key win against Megan Anderson at UFC 225 in June 2018. Following a subsequent knee surgery stemming from an injured meniscus, the former champion is feeling fresh, rejuvenated and hungry to earn her way back into the title picture.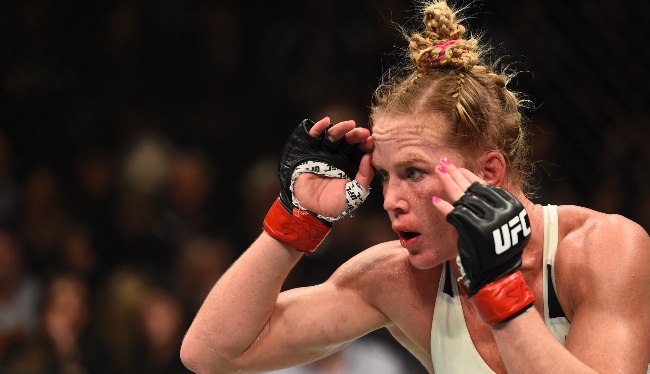 "It was definitely a long time off, but I've had a lifelong career of fighting," Holm said. "This is what I've done my whole life. I'm in my fight camp right now. I'm putting my heart into it, and my knee is great. I trained for two years on a torn meniscus, and I finally had time to get it (fixed). It was always locking up on me and it's doing great now. It's 100 percent strong and I'm ready to go."
For now, Holm has her sights set squarely on unbeaten Aspen Ladd, who she'll match up with at UFC 235 on March 2 at T-Mobile Arena in Las Vegas, Nevada.
"She has gotten herself into dominant positions in a fight and been able to capitalize," Holm says of her opponent. "I'm not going to let her do that. She's young, motivated and talented. One of the biggest things she has going for her is she truly believes in herself. She's hungry and destined to do great things."
And if Holm is able to get past Ladd, she can't think of a better redemption story than having the opportunity to challenge Amanda Nunes for one of her two titles.
"I'm really only thinking about Aspen, but if this fight goes how I hope it goes, I'd love to take Amanda on in the next fight. I would love the opportunity to fight for a belt against Nunes," Holm said. "Usually when people lose the belt, they don't get it again. I want to show people I'm still here and I can do that."
After floating between the featherweight and bantamweight divisions in recent years, Holm isn't picky asked about which title she'd want to try and win. Whether it's in the ring, in the octagon, or in her partnership with Mountain Dew, Holm's always willing to embrace what's put in front of her.
"I've always gone where opportunities are," Holm says. "I've spent the majority of my career at 135, but I'm never against a good opportunity."