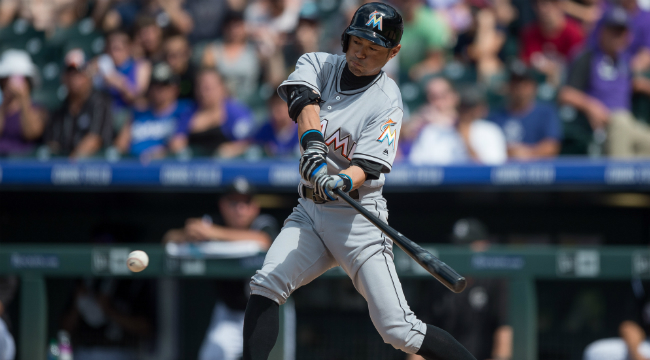 Ichiro Suzuki finally had the most significant statistical milestone of his lengthy and legendary MLB career over the weekend, nabbing his 3,000th hit in the States to go along with his 1,000-plus hits in Japan. Ichiro is an endlessly fascinating guy, almost as memorable for his personality as for his on-field exploits. Unfortunately, the universal adoration for Ichiro doesn't always mean universal understanding, as ESPN's Todd Grisham demonstrated with this ignorant (now deleted) tweet:

As anyone who's cared enough to pay an iota of attention over the course of Ichiro's 15-year MLB career, he speaks perfect English, but prefers to use an interpreter for press conferences and interviews to make 100 percent sure that he's understood correctly. This is true of many Japanese players, but it's especially egregious to not know this about Ichiro, who's been in dang commercials speaking English:
Understandably, Grisham was hammered on Twitter for his lack of knowledge, and had to issue a mea culpa:
When he's not hosting Sportscenter, Grisham's main beats are in fighting sports, so baseball isn't his wheelhouse. But on Twitter, where legions of eggs lie in wait to yell ACTUALLY at even good jokes, Grisham felt the burn after talking out of turn.