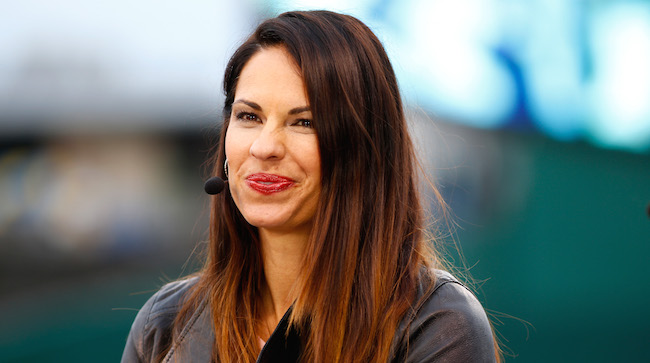 Hello, friends. The "it me" podcast returns this week with a very special episode because we're talking baseball. I know this is a departure from our usual football, basketball, movie and sandwich talk, but I promise it's good! That's not because Martin and I are baseball experts, but because we had a fantastic guest this week who is.
ESPN baseball analyst and commentator Jessica Mendoza dropped by for a very fun conversation. You know Mendoza from her role as an analyst alongside Dan Shulman and Aaron Boone in the Sunday Night Baseball booth as well as Baseball Tonight, ESPN's coverage of the Women's College World Series and more. Mendoza was kind enough to spend a half hour with us and hopefully you enjoy it!
The conversation was great and Mendoza was extremely generous with her time to put up with us.
This week we discussed:
How the baseball season snuck up on us
The amazing World Baseball Classic
How the WBC can become a fan favorite
Thoughts on bat flipping and baseball needing more emotion
Being more comfortable in her role
The importance of women and different opinions in sports
How Billie Jean King has become a mentor for her
The next step for women's sports
The growth of softball nationally
Olympic memories
2017 MLB predictions
And much, much more!
As always, comments and tweets are welcome. Subscribe to us on iTunes, too! You can find Robby at (@rkalland) and Martin at (@martinrickman). Jessica is at (@jessmendoza). Sports are great and so are friends, but sports are always better with friends.
Special thanks to the band Annabel for our intro and outro music. They're really good. You should buy their music at their website or perhaps see them play a show some time.