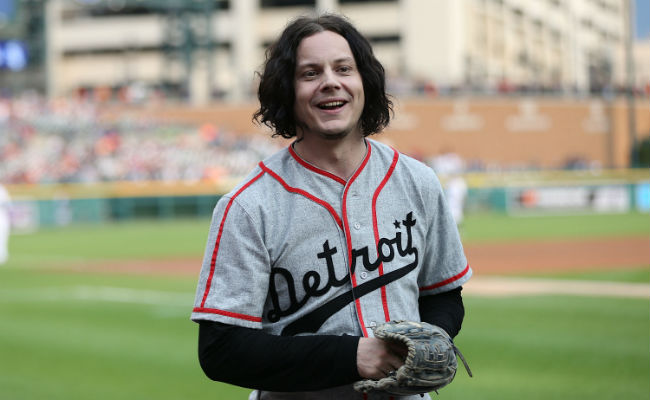 Jack White is a fan of many things, including Detroit, baseball and old things. The White Stripes guitarist and general raconteur loves records and keeping alive traditions, which is why it makes complete sense that he'd partner with a group that's saving a Negro League ballpark in his hometown of Detroit.
White has donated $10,000 to a foundation set up to save Hamtramck Stadium, which was built in 1930 and played host to countless Negro League baseball games as the home of the Detroit Stars. A number of Negro League legends, including Satchel Paige and Josh Gibson, played in the park over the years and preserving that history is an important and often untold part of baseball in America.
The ballpark is on the U.S. National Register of Historic Places, but that doesn't always mean the money is there to keep a historic building standing as time and the elements do their best to break these facilities down.

On Monday, Friends of Historic Hamtramck Stadium and Piast Institute announced it had partnered with White in an effort to save Hamtramck Stadium in Detroit with a donation to a restoration campaign the nonprofits had established.
"White, an avid baseball fan best known for fronting legendary Detroit garage-rock band the White Stripes, is helping kick off the campaign with a very generous $10,000 donation," a blog post on the stadium's official site said on Monday.
The campaign, launched through Detroit-based Patronicity.com, aims to raise $50,000 to restore Hamtramck Stadium's historic field for baseball and soccer games in advance of a planned restoration of its historic grandstand. Other improvements to be funded with the money raised include enhancing the existing cricket pitch, installing new signage, and installing wayfaring signage around Hamtramck to direct visitors to the site.

The Michigan Economic Development Corporation will match donations to the campaign, up to $50,000.
White donated to a Patronicity campaign to restore the park to its original glory, giving $10,000 out of the $50,000 the group is asking for. The announcement also serves as a bit of a PR campaign for the rest of the restoration effort, as the group hopes to raise the difference of the sum over the next month.
It's a cool gesture from White and a great project to keep a part of baseball history in Detroit. Hopefully the campaign gets across the finish line and the work is done to keep a park nearly a century old alive for generations to come.
[via Sports Illustrated]