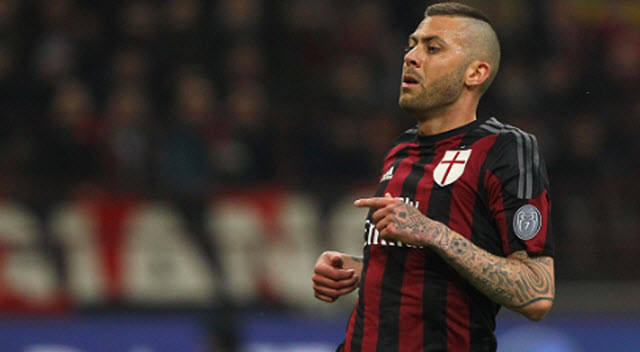 French striker Jeremy Menez just arrived in Bordeux four days ago after a transfer from AC Milan, but he's already on the training table thanks to a freakish injury. During Bordeaux's preseason friendly on Wednesday against Lorient, Menez was on the ground after a mid-air challenge when Lorient midfielder Didier Ndong accidentally stepped on the French forward's ear, severing the top half and causing him to undergo surgery and lose part of his ear.
If bloody head wounds aren't your thing, look away now. If they are, well hey, check out the sweet picture below!
(WARNING)
YIKES.
Ndong, to his credit, profusely apologized after the match and wished Menez well, and of course nobody really thinks this was anything but entirely accidental. Bordeux begins their Ligue 1 slate on August 13th but there's no word yet on when Menez will be taking the field.
If the name doesn't ring a bell despite watching France advance to the final of June's Euros, it's because he hasn't played with the national team in a few years. He's a player on his way out, though admittedly it's hard to say someone's playing too poorly when they're still in a top European league. And at least he didn't blow out his knee and end his career for good!
Nevertheless, he'll definitely have some cosmetic challenges to overcome.
(via Sports Illustrated)