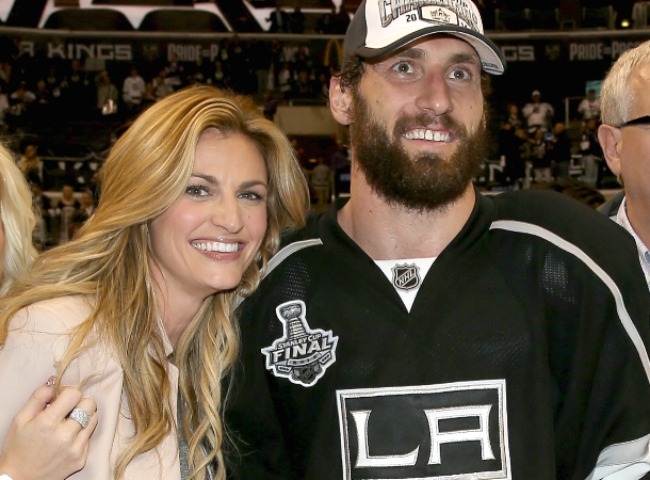 Jarret Stoll – Kings forward and longtime boyfriend of Fox Sports broadcaster Erin Andrews – was arrested Friday on suspicion of possession of ecstasy and cocaine.
According to multiple reports, the NHL has yet to comment on the arrest. Despite being defending Stanley Cup champs, the Kings failed to make the playoffs this year. Most players opt for golf after the season ends, but hey, we all deal with things differently. Getting arrested for drugs in a Las Vegas club is actually much harder than you think for someone with a modicum of fame and the kind of salary Stoll pulls in (he just completed his three-year, $9.75 million contract), even if you're in a big pool club like Wet Republic in the middle of the day. Stoll will be an unrestricted free agent as of July 1st, and a drug arrest could negatively impact his prospects for next season.
See, kids? This is why you always pay extra for the cabana.