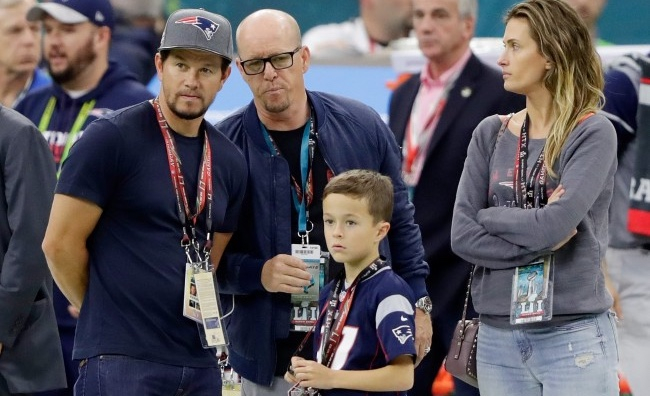 Pretend movie tough guy Mark Wahlberg is a Boston guy and New England Patriots fan who found himself in Houston for Super Bowl LI. He also found himself leaving the stadium early — just like some other terrible fan — as the Patriots were getting waxed and he probably wanted to get started on the disaster script this game would be based on.
There he goes. Wahlberg and his family were among … The Departed … that gave up on the Patriots. They counted out Touchdown Tom. That would be a mistake, as the Falcons choked in epic fashion and the Patriots scored the game's final 31 points and won 34-28. Wahlberg, the guy you get for Boston movies when Ben Affleck passes, didn't get to see the NFL's first Super Bowl overtime and his favorite team winning it.
But before you blame Mark, you should know he placed the blame on leaving early on his Funky Bunch.
I had to leave the game early because my youngest son wasn't feeling well. Trust me, I would have loved to be at the stadium — but family first. Doesn't mean I don't love my Patriots too!
This really boxes you in, doesn't it? You want to point out what a phony, fair-weather fan Wahlberg (who you now think runs away when things get tough) was on Sunday night. But when he holds up his child and says, "Are you really going to make jokes because I left to take care of my family?" it stops you from pointing out that Wahlberg left his team behind at the first moment of trouble.
I guess we'll have to revisit this in a few years when his son posts a thing to Instagram that says, "Dad made us leave. I was fine. I always believed in Tom but dad said he was soft and a cheater and probably losing because he couldn't cheat. So when you're at the movies this weekend watching my dad play the hero of the Bowling Green Massacre, just know he ran for cover at Super Bowl LI and used me as a shield. Go Pats!"