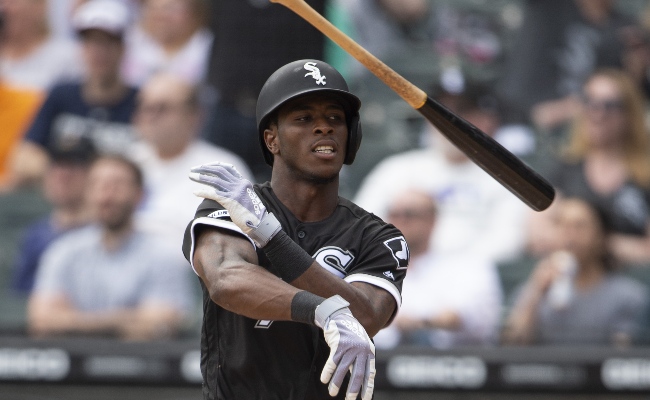 Chicago White Sox shortstop Tim Anderson will receive a one-game suspension following a game against the Kansas City Royals earlier this week. Anderson hit a home run, then responded by tossing his bat and appearing to yell towards his bench.
The pitcher who gave up the dinger, Brad Keller, did not appreciate this. So the next time Anderson came to the plate, Keller put the first pitch in his hip. Anderson wasn't happy and jawed a little, but didn't charge the mound or anything. Still, the benches and bullpens cleared, and despite a little confrontation occurring between coaches, Anderson didn't do much.

I'm not going to pretend I was there, but my eyes (and, presumably, yours) tell me that the benches, bullpens, and coaches overreacted, and it looked like the situation would have sorted itself out — no punches were thrown by players, neither Anderson nor Keller charged one another, and Royals catcher Martín Maldonado looked like he was diffusing the situation. Major League Baseball, however, decided to dole out suspensions for the incident. Anderson got one game for, allegedly, a "racially charged word" umpires claimed he used, while Keller got five games, which is baseball for he'll miss a start.
Passan added exactly what Anderson said to Keller, who is white, shortly after.
The irony in all of this, though, was this tweet that MLB posted to its official Twitter account following the game.
The hashtag is in reference to an ad Major League Baseball put out for the 2018 playoffs in which Ken Griffey Jr. condemned the game's infamous unwritten rules, which includes the Hall of Fame outfielder saying, "No more talk, let the kids play."