MILAN, Italy – Hospitality at a Formula 1 race is unlike any other sporting event. As engines roar — almost inconveniently — in the background at the Paddock Club, a band casually plays "Material Girl" by Madonna. A scan of surroundings reveals a gelateria cart with half a dozen flavors, waiters carrying plates of fresh lobster, a makeshift salon where stylists are chatting up those putting last minute touches on their race look, endlessly refilled glasses of San Pellegrino and champagne, and a gentleman strolling by with three highballs cradled in his hands (complete with Johnnie Walker branding, naturally).
In many ways, the experience itself comes before the racing at Italy's "temple of speed." Each F1 race is a destination event across the globe, from Melbourne to Monte Carlo, and fans attending immerse themselves in the traditions of the city for a weekend for a trip they won't soon forget, piling up IG captions and souvenirs. The weekend takes on the personality of the city — in Milan's case, fashion, art, and tradition lead the way.
This is why Heineken bet big on their sponsorship of the sport, becoming a global partner in 2016, securing title sponsorship at Mexico City, Shanghai, Montreal, and Milan, and using this opportunity to debut non-alcoholic beer. It's hard to find details on how much the partnership is for — the prevailing guess is "a lot" — but it fits with Heineken's emphasis on cities and culture, something F1 is emphasizing more and more after the transition from former chief executive Bernie Ecclestone to Liberty Media.
Ecclestone famously said in 2014 that he didn't have any interest in marketing to millennials, especially when it came to social media.
"I'm not interested in tweeting, Facebook and whatever this nonsense is," said Ecclestone. "I tried to find out but in any case I'm too old-fashioned. I couldn't see any value in it. And, I don't know what the so-called 'young generation' of today really wants. What is it?"

Asked directly if he saw no value in attracting a young audience, Ecclestone said: "If you have a brand that you want to put in front of a few hundred million people, I can do that easily for you on television.

"Now, you're telling me I need to find a channel to get this 15-year-old to watch Formula 1 because somebody wants to put out a new brand in front of them? They are not going to be interested in the slightest bit.

"Young kids will see the Rolex brand, but are they going to go and buy one? They can't afford it. Or our other sponsor, UBS — these kids don't care about banking. They haven't got enough money to put in the bloody banks anyway."
It doesn't take much hindsight to see where Ecclestone was misguided here, specifically because those 15 year olds will someday be banking and buying watches, and if they aren't watching F1, they'll be following something else.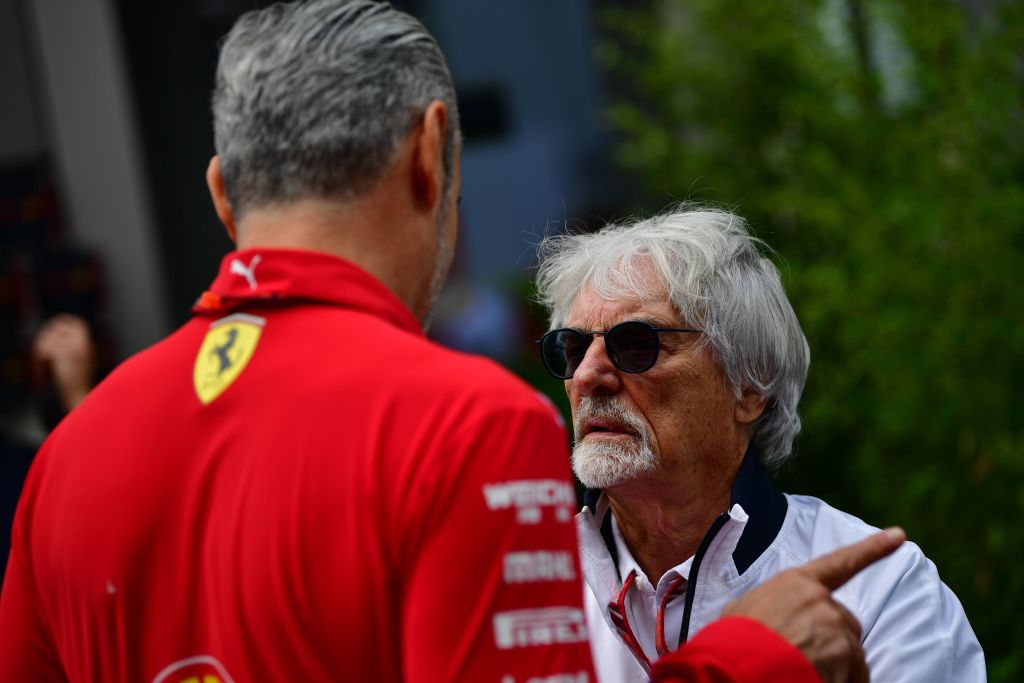 No sport, no matter how established or how flush with cash, is immune from evolution. Viewers and fans have more choice than ever, more things vying for their attention, and less disposable income in general due to the commercialist hellscape in which we live. Ecclestone wanted to sell to older folks because they had spending power, and because they made (and kept) him rich.
How to market the sport would be someone else's problem long after Ecclestone was gone. That someone is Liberty Media, with executive Greg Maffei saying earlier in the year that the sport is about "selling glamour and parties."
The sport's partners made sure Milan was filled with said glamour and parties, an experience that was every major sport's suite life to the Nth degree and beyond.
"Liberty brought a fresh approach to the business of Formula 1, and the engagement of the fans," former F1 driver, current F1 commentator, and Heineken spokesman David Coulthard says. "The fans are what generate revenue, whether it's the profit side, or whether it's getting people to buy into the apps and streaming services that are planned right now. I'm a fan, and I'd like to have as much access as possible. It's not just about a motor race and making it relevant. There has to be action. There has to be personalities."
Even with the heightened emphasis on access and glamour, the racing is still excellent, as the Milan race in September features daft maneuvering, intrigue, and drama that only tightened in the final laps. Lewis Hamilton made a move in the first lap, sliding inside and bumping into Sebastian Vittel, which spun his Ferrari out. Hamilton took his time and eventually captured the lead with under ten laps remaining, slamming the door on the other competitors.
The race week would be remembered almost as much (if not more) for Hamilton's antics with the media. He missed media availability and posted a picture on his famed scooter the Friday before the race, later taking a jab at The Daily Mail for its coverage.

Hamilton is an absolute superstar internationally. Unlike other F1 drivers who drive for their respective maker or sponsor (Ferrari, Mercedes, Aston Martin), Hamilton stands alone, sure of his belief that if it's got an engine, he'll drive it better than anyone else.
"Lewis has found a happy place in his life," Coulthard says, "and a team and a contract that enables to him to be as he wants to be. It absolutely is enabling him to deliver very special performances. I don't see that tide turning anytime in the next few years based on my own physical experience, and I was not the driver that Lewis is. He absolutely can ride this form for the next couple of contracts."
He's at once charming and aloof, elite in skill but still prone to the same sort of intense scrutiny that follows any superstar athlete. If there's someone in racing with his finger on the pulse of culture today, it's Hamilton. He's exactly the type of driver that can reach those millennials that Ecclestone scoffed at and that Liberty Media wants to capture.
"It's about the person," Jeremy Darlow, former director of marketing for Adidas and author of the book Brands Win Championships says. "It's not about the stats. I can get your stats from an infinite number of outlets on the internet, but I can't get access and insight into who you are in a better place than straight from the horse's mouth. If you're going to succeed and you're going to build a brand through social media and journalists, you're going to have to showcase your personality. You have to be confident and authentic in who you are."
Darlow believes failure comes when people don't care about a person or a brand, saying "you have to kill indifference." Nobody shrugs their shoulders at Hamilton, yet there are times when it feels like the cold, unblinking eyes of brands like Ferrari have more fans than he does — Ferrari flags, hats, and shirts are on display throughout Monza.
Hamilton spinning out Ferrari's Vittel only served to rile up the fans after he took home the win, and he was showered with a fair share of boos from those respectful enough to stay through the podium reception.
ESPN senior writer and "Marty and McGee" co-host Ryan McGee explains that Formula 1 is unique, as fans don't view Ferrari as a brand. Rather, Ferrari is a team, with drivers representing their team above all else … for now.
"When you go to Italy, they don't see Ferrari as a corporate entity," McGee says. "That's your team. The greatest rivalry in NASCAR history was Ford vs. Chevy. Bernie's attitude was always that he appreciated who Michael Schumacher was, but he looked at a Ferrari and it didn't matter who was in it. But now they're leaning into both: this is your team, but this is your superstar drivers. Nobody has any lifelong loyalty to Red Bull, so you've got to focus on drivers."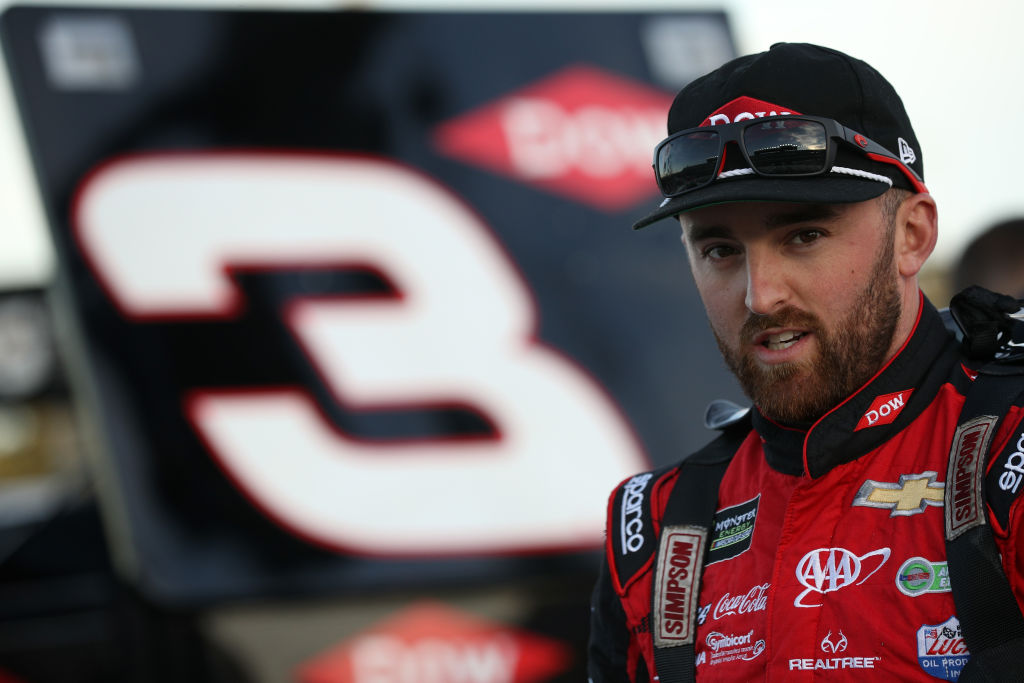 A focus on drivers has already begun in NASCAR. Teams are dissolving, longtime sponsors like Lowe's are leaving the sport, and some championship drivers — like Truck Series winner Brett Moffitt — find themselves released despite success. Whether it's out of self preservation, marketing, or otherwise, drivers are putting themselves out there more and showcasing who they are.
Social media has helped, but it goes beyond that into podcasts, video content, hosting duties, and crossover opportunities. Denny Hamlin has a Jordan Brand sponsorship. Bubba Wallace has been affiliated with Migos. Ryan Blaney has done voiceover work.
The sport has embraced (apologies for using the term unironically) "snackable content" and is testing on the fly, whether it be types of races, how to structure a race with stages coming into play for points, the Playoff Series, and how to get its drivers out there publicly. They're shying away from a traditional media tour in 2019, and there's been talk of elevating certain prestige races above others.
But the drivers still have to look out for themselves.
"I think drivers are … they are the sport," NASCAR Playoff representative Austin Dillon says in Las Vegas at the sport's Playoff Media Day earlier this year. "They are NASCAR. They're what create the interest in all of this."
Dillon is as savvy as they come when using his platform to engage with fans. He hosts a YouTube show called "Barn Life", has a 3 on 3 basketball tournament for charity each year, is all over Twitter and Instagram, and is an unabashedly huge fan of the NFL and NBA. The grandson of Richard Childress, Dillon understands as well as anybody how important the sponsors are, but he realizes having a team can only take you so far.
"That's what people want to see, a different side of things, and you gotta showcase that," Dillon says. "Not just all about being on the race track. You gotta show what you're doing outside of the race car. People want to know and they're nosy."
The sport has seen attendance at races decline, TV ratings go down, and former CEO Brian France take a leave of absence after a DWI charge. But new president Steve Phelps has been forthcoming about NASCAR's problems and has taken a different approach than France's This is Fine Dog leadership practices. Phelps worked with the NFL and Wasserman Media Group, and takes a marketing (there's that word again) brain to the sport that desperately needs one.
"At some point Bernie and those guys realized we need to take the money and leave," McGee says. "The hardest part is getting out of the way when one day you wake up and you're in the way. It took Bernie 20 years to figure that out because they were printing money and it didn't matter."
McGee sees a chance for NASCAR to get out ahead of it now that they aren't exactly printing money anymore.
"I think Steve is smart enough to let the racing people do the racing stuff, and then let him do the rest of it," McGee continued. "In the past, those guys weren't smart enough to do that. The F1 guys seem like they are, but it's early yet."
At the end of the day, though, the sport is an entertainment-based product. The racing — and the experience of a race weekend — has to be top notch. That's where F1 has it figured out; it's an access issue, sure, but once a person is through the door, they feel like a VIP. NASCAR couldn't offer that even in its heyday, but the personal touches were certainly there, from giveaways to autograph signings to experiential activations. In recent years, as belts have tightened, that's fallen by the wayside, and even with the extra behind the scenes look at drivers, the race itself has lost some of its luster.
These are all challenges being discussed at NASCAR headquarters in Charlotte in early December as the latest Drive for Diversity class is announced. The program was started in 2004 and has seen successful drivers like Wallace, Daniel Suarez, and Kyle Larson come up through the ranks, but it's taken on even more importance as the sport has sought to modernize itself. While millennials have been blamed for the death of everything (including NASCAR), the generation after millennial will be unfairly tasked with resurrection.
This year's class went through the media circuit, including a photo shoot and prerecorded video. Like a high school football camp, there's bonding in the sheer time the group spends together. Awkward silence is replaced with laughing, and in the case of Chase Cabre, some attempts at handstands.
Cabre has been in the program before and feels comfortable in his own skin. Other drivers are a bit more cautious and introverted at first, but an emphasis of the experience is off track diplomacy along with the on track race experience.
"Racing is 70 percent off the track and 30 percent on the track," Cabre says. "You've got to have it together off the race track. You have to keep sponsors happy. You have to do the media. You have to. It's part of it, it's what the sport has come to now. Without the sponsors, you're not racing. The biggest part of it is reaching out to sponsors and trying to get them to sign for millions of dollars to go racing."
Cabre is blunt and doesn't mince words when it comes to the state of racing today. He's seen drivers he's idolized lose their sponsors. He's seen the sport he grew up watching plummet in ratings and viewership, and he's seen the barriers to entry in the sport increase despite his own passion for it. He walked away from a chance to play soccer in the Olympic Development program because he dreamed of becoming a professional driver, and he knows how close he is to getting there.
He's become extremely close with Garcia, a native of Mexico City, whose father raised him in racing and received the opportunity to drive in NASCAR Mexico at 16. Eventually, a chance to enter the Drive for Diversity combine presented itself, and he came out ahead after the two days of driving, mock media interviews, and physical assessments.
Garcia is pleased to see that the sport is embracing diversity, and sees an opportunity to capture a new fanbase that's clamoring for representation.
"The fact that it's about diversity helps the sport even more," Garcia says. "Now NASCAR is at the international level. We have Euro NASCAR, NASCAR in Canada, NASCAR Mexico, Asia is coming soon, so NASCAR is not just an American sport anymore. It grew internationally. If they want to keep going, they need international drivers, international fans, international fans, women, different cultures. I think they got to a point where American fans will watch NASCAR, now they have to keep growing."

Brooke Storer, a 20 year old from Florida who got her start racing with her father, agrees.
"It gives people who don't have a ton of money an opportunity," Storer says. "It gives females a great opportunity. Everybody here can say we wouldn't have this chance unless we were in this program. We have to figure out a way to get the kids involved to keep watching forever. There's always going to be those diehard NASCAR fans, but it's about getting new fans too."
There's an acknowledgment from all the young drivers — in the Rev program up through Playoff Series drivers like Dillon — that capturing a younger, newer fanbase is going to be critical moving forward.
Selling to the old NASCAR fans won't work. Even if you do need to maintain some sense of heritage and harken back to the glory days, that fan base is aging out and is capped. Those at NASCAR HQ point to the NBA as a guidepost. After Michael Jordan retired, there were plenty of MJ retrospective DVDs, and not enough star power off the bat to keep the sport moving. But rather than focus on Jordan (or, in NASCAR's case, someone like the late Dale Earnhardt Sr.), the sport embraced young, transcendent players like LeBron James, Kevin Durant, and Steph Curry, and made the sport accessible to everyone online by encouraging the sharing of highlights and cultural moments.
As for how to solve the rest, well, Cabre isn't 100 percent sure.
"If I could answer that question I'd be sitting in these headquarters for a living," Cabre says. "From a driver's standpoint you want to see this, or that. I don't know what it would take to uprise it and bring it back, but I wish I could answer that question. A lot of people don't like the new school era of drivers. A lot of the older group of people who grew up watching Dale Sr. muscling down. They enjoyed that side of racing. It's a new era, things change. We had flip phones back then and now we have touchscreens. I think in my opinion some people need to wake up and smell the fresh air and enjoy it for what it is."
But that's the key with NASCAR — they admit this, and they're ready now even if they were a bit slow to the party. Whether that's through pushing the glamour like F1, promoting the drivers, or packaging it all to be more entertaining, that won't be enough. They need a dominant driver like Hamilton to make waves and plant his or her flag in the sport. Dominance sells. Dominance kills apathy. Dominance breeds passion. Dominance might just be what motorsports needs to survive.
Uproxx participated in a Heineken-hosted trip to Milan for the F1 race, and visited NASCAR headquarters in Charlotte on a trip hosted by NASCAR. You can find out more about our policy on press trips/hostings here.