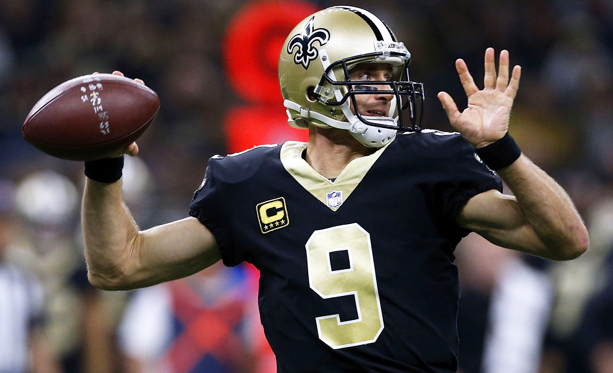 Thanksgiving was glorious for "public" football bettors, with all three favorites covering the spread in the NFL. Two of those sides (Chicago and Dallas) were very much in doubt throughout the day but, in the nightcap, the New Orleans Saints reaffirmed their status as a Super Bowl contender and, in their wake, those attempting to fade the public were left begging.
Given our ethos in this space, it makes sense that a bunch of favorites coming home would hurt us and, on Sunday, the two favorites we elected to back fell short in their own ways. As a result, Week 12 was not kind but that just brings more motivation to right the ship as Week 13 (and a normal slate) arrives.
Let's glance at the season-long progress before we get to this week's quintet of selections.
Week 12: 1-4
2018 Season: 30-27-3
Come get these winners.
Teaser: New Orleans Saints (-1) and Tennessee Titans (-1.5)
Alright, let's get weird. After a two-week struggle, we're breaking the glass with a first-time venture and giving out a teaser. This isn't cheating in that six-point teasers have the same odds (-110) as normal straight bets and, let's be honest, teasers are a favorite of degenerates everywhere. They don't work in basketball or with football totals (ever) but, with sides, teasers can even be sharp and I like this one a lot. I wouldn't enjoy laying more than a touchdown on the road with the Saints in Dallas, especially on a Thursday. With that said, I also can't see New Orleans actually losing in that spot and I still believe in the Titans, especially when it comes to simply getting a win over the Jets.
Detroit Lions (+10) over Los Angeles Rams
The Rams are much better than the Lions. The Rams should not be laying double-digits in Detroit.
Both things can be true and, in fact, they are. Los Angeles is coming off a bye but Detroit hasn't played since Thanksgiving and has a bit of extra rest in their own right. Honestly, this is an auto-play on the Lions and it helps to ease my mind that more than 75 percent of the tickets are on the Rams. We'll be on the other side.

Atlanta Falcons (-1) over Baltimore Ravens
I can't believe I'm taking the Falcons again. With that said, this number is too small given the presence of a true road game for Baltimore and extra time to rest and prepare for Atlanta. Lamar Jackson has impressed to some degree in his early NFL action but we'll side with the (much) better offense in their own building.
New York Giants (+4) over Chicago Bears
I feel like we just did this. The Bears are laying more than a field goal on the road and, as of Thursday, all indications are that it will be Chase Daniel under center again. Chicago did manage to cover against Detroit but, quite honestly, that didn't feel like the right side and we'll go back to the well with the occasionally feisty Giants. Prayers are appreciated.
Los Angeles Chargers and Pittsburgh Steelers UNDER 52 points
The entire world is on the over here. More than 80 (!) percent of ticket-holders will be rooting for points but, at the same time, this number is actually falling. That's a pretty quick indicator that the right side is the under and there's even some actual football rationale for this one. These are two of the top 12 defenses in the league, per DVOA, and Melvin Gordon isn't walking through that door for the Chargers. This feels like a bit of a slug-fest.