Sunday was already a horrible day injury-wise for teams across the NFL, but it just seems to keep getting worse.
In the second quarter of Sunday's game between the Seattle Seahawks and Dallas Cowboys game, Seattle punted on fourth down. Seattle wide receiver Ricardo Lockette was on special teams defending the return, and he took a vicious hit from Cowboys strong safety Jeff Heath. Immediately after the hit, Lockette was seen laying motionless on the field.
This is probably the scariest image of all after the hit, because it appeared as if Lockette didn't move much, if any at all while waiting for the trainers to get to him.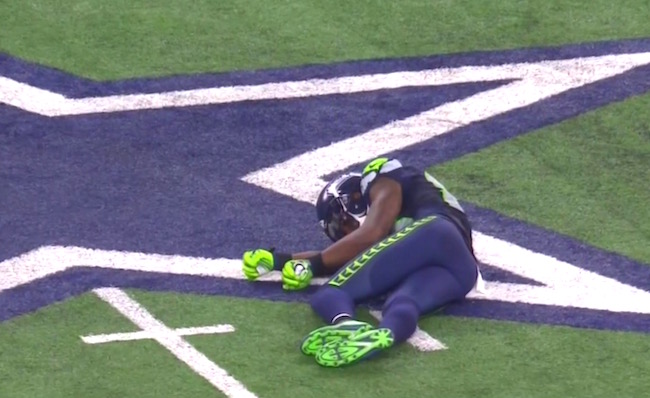 The good news though is that Lockette was able to move his arms and hands after he was put on the cart, and he was awake and alert as he was being carted off.
There was no penalty on the play for the hit from Heath. After a play like this, him being responsive and showing movement is an obviously positive sign.