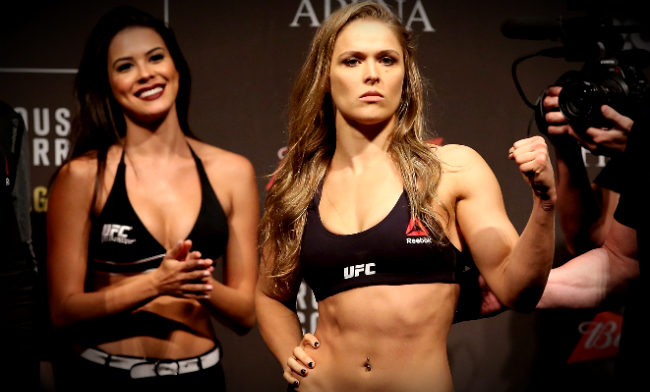 Rumors that Ronda Rousey has been dating UFC heavyweight Travis Browne are really catching on now that Browne's wife, Jenna Renee, has gone off on Twitter about it. A photo of Browne and Rousey has made its way through the interwebs, which doesn't necessarily mean the two are seeing each other, but Browne's ex-wife certainly believes that to be the case.
What makes this more than just a dating story is that Browne was accused in July of domestic violence against Renee. Browne is under investigation by UFC.
Here's the Twitter exchange from Renee putting Rousey and Browne on blast:
Suffice to say, Rousey's personal life is going to become a major story here in earnest. Neither Rousey nor Browne have spoken about their supposed relationship, but there's a good chance that will change. Or, at the very least, the two will likely be asked about it.
(Via Bro Bible)