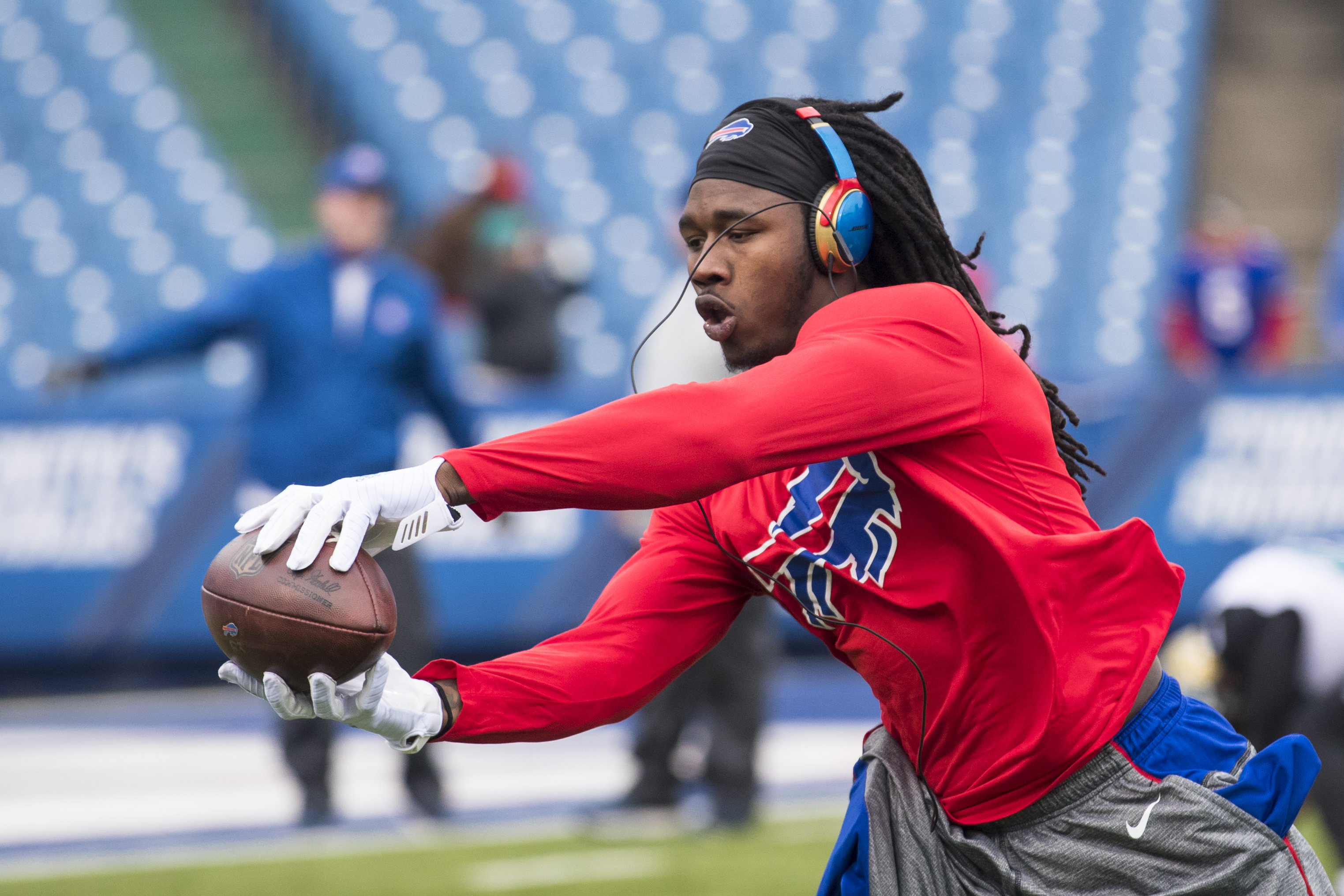 Sammy Watkins caught three passes on the first three plays of the Buffalo Bills' first preseason game against the Minnesota Vikings last Thursday night. A day later, the fourth-year wideout was traded to the Los Angeles Rams. Already one of the most intriguing fantasy football receivers in this year's draft class, the move to L.A. only makes his fate more intriguing.
Watkins is coming off another major foot surgery, and is arguably healthy entering the season for the first time in his career. In training camp, he told reporters that he wanted to stay in Buffalo "forever." New Bills general manager Brandon Beane seemed to feel otherwise, flipping him for cornerback E.J. Gaines and second and third-round picks in the 2018 draft.
Much like depending on Watkins to be a No. 1 target, drafting Sammy Watkins in a fantasy football league was always going to be a risk. He's shown genuine flashes of brilliance, with speed and good hands and talent that demands targets. He was in a Bills offense that had few options at reciever, even before Anquan Boldin signed last week.
But Watkins on the Rams is even less of a guarantee. Jared Goff has no chemistry with Watkins at all, and he and the Rams offense struggled in the final quarter of the season with him as starter. The Rams are a franchise that hasn't figured out what to do with Tavon Austin, so trusting them to find a place for Sammy in LA is a big risk. But Watkins truly needs to have a good season in a contract year, and if you believe he can stay healthy he could be a huge target for a quarterback trying to find his way. If you've already drafted Watkins, he might work out as an even more productive option than you thought.

Meanwhile, Watkins' former quarterback is faced with an equally uncertain future. Tyrod Taylor enters his second season as the undisputed starter in Buffalo, but his fate is more uncertain than ever. Taylor almost certainly isn't the long-term option for the Bills at quarterback. In fact, their accumulation of picks — two each in the draft's first three rounds next spring — indicates a big push for a top-flight quarterback in what is expected to be a loaded draft.
But that doesn't mean Taylor is worthless to the Bills, or is worthless to your fantasy team. He's still the most mobile quarterback in the league, and will certainly get his opportunities to run. Seantrel Henderson's suspension will make the Bills offensive line weaker at the start of the season, and some say the trades have set up Taylor to fail in Buffalo.
Someone has to score points on that offense, and LeSean McCoy has his own injury issues to overcome. Rookie wideout Zay Jones is an unknown and won't be a No. 1 option, but Taylor is familiar with Bolden from their days in Baltimore. And while Jordan Matthews — also acquired on Friday — isn't as talented as Watkins, he can still catch the ball. Taylor is far from a first-round fantasy option, but against the right defense and if the right target emerges, he could be more valuable than you think.
The Bills as a franchise are trying to shake off the chains of a now-18-year playoff drought. It seems unlikely that they will do so this year. But making sure your fantasy championship drought doesn't last that long requires a bit of ingenuity. The Bills might be a mess all season, but that doesn't mean some pieces of wreckage aren't more valuable than others.