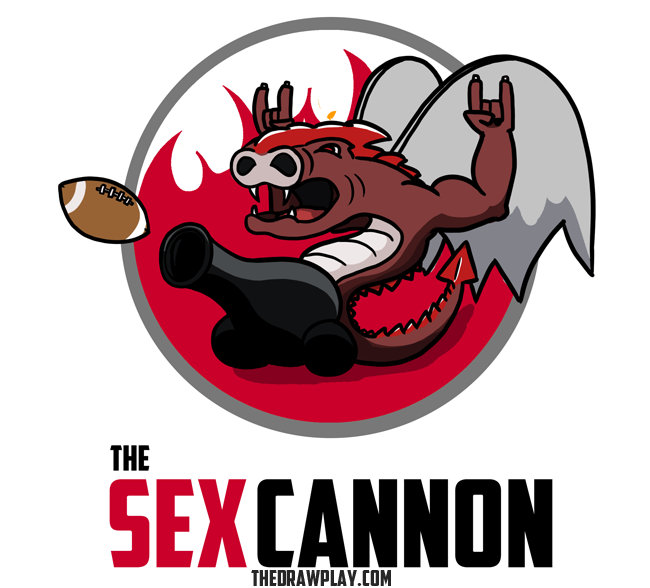 Atlanta Falcons Fans, rejoice. The Sex Cannon has risen again. Rex Grossman the gunslinger is back. On Wednesday morning, he signed a one-year deal with the Falcons to presumably back up Matt Ryan.
Rex hasn't played football in more than a year since getting cut by the Browns during last preseason and then rejecting the Browns late in 2014. He hasn't been a starter since his tenure with Washington in 2011, before he was replaced with the inferior RGIII (Rex's full name is Rex Daniel Grossman III, he was the original RGIII). But none of that matters, because Sexy Rexy is like riding a bike. Once you know how to throw it deep into triple coverage every play, you don't forget. (Obligatory Link to Drew Magary's greatest achievement.)
Obviously Matt Ryan is still the starter. For now. How long can it be before new coach Dan Quinn sees that Ryan can't throw a deep ball for sh*t and unleashes the dragon and impregnates the entire crowd with 60 yard bombs to Julio Jones. Rex Grossman is football cocaine. He's bad for you, but it's so fun you don't really care as it's happening. It might suck when eventually the ball comes down into a DB's hands for the fifth time, but who cares, you can't wait to get that high again. Dumpoffs? Dumpoffs are safe passes for weeny baby man quarterbacks. Five-yard outs? Are you kidding me? Touch Passes? Do you even have testicles? You probably don't, and you probably drive a Prius or a Ford Focus and eat kale. Rex Grossman eats a 50 ounce Porterhouse every day.
Hotlanta just got a whole lot hotter. Matty Ice and The Dragon, a song of Ice and Fire. So who should start? Let's look at the QB depth chart for Atlanta, Goofus & Gallant style. Matt Ryan is a good QB and all that but he's about as interesting as a Nilla Wafer.

I would also like to take this moment to remind everyone that if you think Sexy Rexy refers to Rex Ryan, get the hell out of whatever office you are currently in and go jump off a bridge, your inferior understanding of what makes a Rexy Sexy is holding back our advancement as a species and that oxygen you waste can be put to better use. All hail your new overlord, Atlanta. You shall burn again, with Dragon Fire.