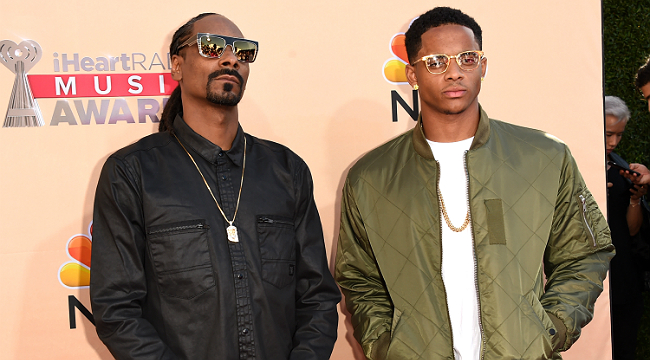 UCLA football has already had a tough enough time this offseason with famous rappers and their sons, but Friday made it even worse. Four-star wideout Cordell Broadus, the son of Snoop Dogg, has decided to leave the UCLA football program. Broadus reportedly didn't attend UCLA's fall camp in San Bernardino and hadn't been in contact with the program since the camp started, so this is probably not a big surprise to the Bruins coaches.
Broadus, however, is still enrolled at UCLA and will still attend the school. Tracy Pierson of Scout.com writes that sources close to the situation say Broadus' decision has to do with him "wanting to do his own thing" because his father had always been the one pushing him to play football.
Fortunately for Snoop, at least one of his relatives is still excelling at athletics, so that will have to do for now as it appears his son's football career has come to an end.
(Via: Scout.com)