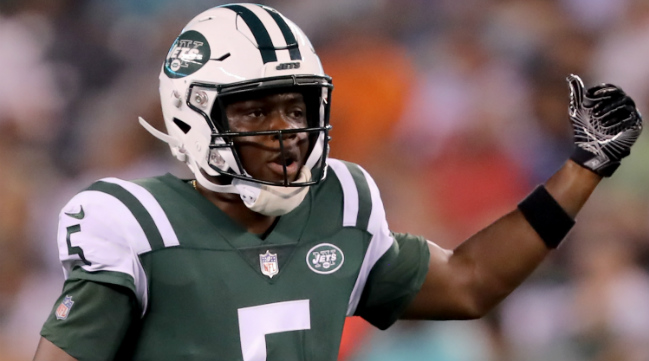 Teddy Bridgewater has had quite the NFL career up to this point. The former Louisville standout showed flashes of being a potential star with the Minnesota Vikings, but suffered a horrific leg injury that kept him out of action for nearly two full years. He parted ways with the Vikings at the end of last season, and looked like he was going to spend 2018 on the New York Jets.
However, Bridgewater's tenure in New York came to an abrupt end on Wednesday afternoon when the Jets traded him to the New Orleans Saints. It's a big deal for both teams — the Saints get a potential quarterback of the future for when Drew Brees retires, while the Jets now can give the reigns over to first-round pick Sam Darnold.

It's a savvy business move by the Jets, as they essentially rented Bridgewater for the preseason then flipped him for a day two pick. It almost makes up for how weird giving him the news of the trade was, as Tom Pelissero of NFL Network reports that Bridgewater literally got let off the team bus when the news of the trade went down.
Pelissero made it clear that the bus was waiting to leave wherever they were and didn't, like, pull off to the side of the highway and tell Bridgewater to chill until Alvin Kamara came and picked him up or something. But still, "having to get off the team bus because you just got traded" must be one of the oddest feelings in all of sports. Anyway, we are big Teddy Bridgewater fans around these parts, so hopefully he goes to New Orleans, steps in whenever Brees retires, and proceeds to smash all of his records.