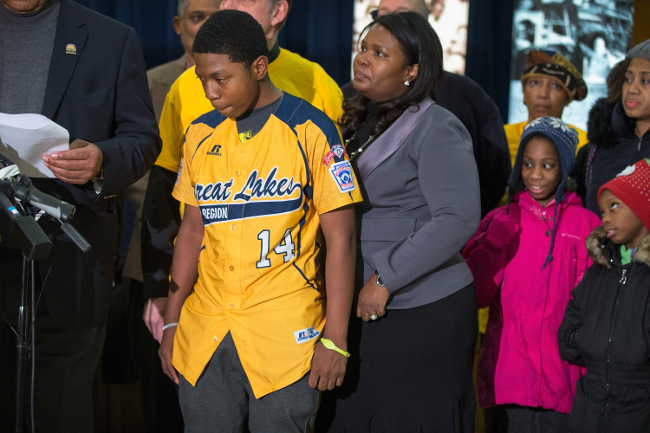 As soon as the news broke that Jackie Robinson West, the U.S. Little League Championship team that captured America's hearts last year, had been stripped of its title, Chris Janes became a very disliked man. The Vice President of the Evergreen Park Athletic Association and coach of a team that JRW defeated 43-2 in four innings emailed Little League International in October to alert officials that he and others believed that the JRW coaches had been "manipulating, bending and blatantly breaking the rules for the sole purpose of winning at all costs," because he saw multiple news reports that labeled the players "hometown heroes" outside of South Side Chicago.
Now that the team has been stripped of its title, though, and the once-celebrated children have learned that cheaters never win, thanks to the adults that screwed them over, Janes claims that he has been receiving some very concerning phone calls and emails.
"We got about 50 messages," he told DNAinfo Chicago. "I only listened to a few. Some were gibberish … saying things like 'You're an a——.' A couple said, 'You deserve to die.'"

"I'm not really concerned. People have been leaving s—– emails and voicemails."

Janes said he has support from the local police.

"An Evergreen Park police car has been parked in front of my house all morning," he said. (Via DNA Chicago)
Earlier today, JRW player Brandon Green (above) was joined by his mother, Venisa Green, and Jesse Jackson for a press conference. Venisa told reporters that the "powers that be" bullied Little League into "giving them the decision that they ultimately wanted," after the governing body of the league determined in two investigations that the charges were "unfounded." As for Brandon, he simply stated that they still know that they're the champions.