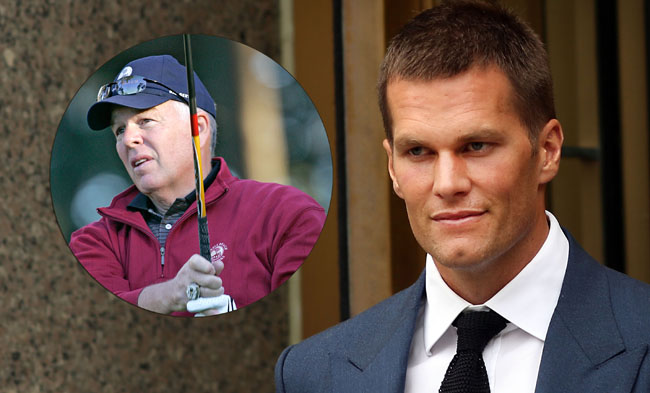 Tom Brady Sr. is clearly on his son's side when it comes to Deflategate and his string of public battles with the NFL — chiefly Roger Goodell. He has called the entire fiasco "Framegate" in the past and seems willing to go out of his way to take up for his son and the Patriots whenever he can.
Take this phone call to San Francisco's Chip Franklin on Friday, where Tom Brady Sr. took the KGO host to task over some comments siding with the NFL.
Franklin did go pretty hard on Brady in the opening of the video, but Pops Brady manages to come out of the gate swinging by calling Franklin a liar, saying the NFL and ESPN spread "propaganda" about the case to the public, and noting that the NFL was akin to a "kangaroo court."
With Brady's suspension now lifted and the NFL hanging its head in shame after another logistical failure, it's easy to see this type of call as a sort of victory lap in the form of defense. There still remain a few days before the season starts, so there's more time left to fill the headlines with something other than news about Robert Griffin eyeing doom in Washington. Thankfully, the senior Tom Brady is on our side and ready to help out.