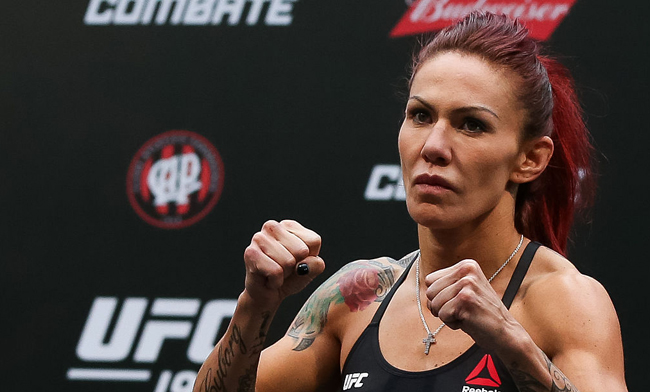 It's official — Cris Cyborg is vacating her Invicta FC featherweight belt, a title she hasn't defended since January of 2016, to set her focus on "her" belt, the UFC featherweight title. Since her last Invicta defense, she's fought in two UFC catchweight bouts at 140 pounds and seemingly violated USADA's doping policy until she received retroactive clearance for a medication to help her recover from her "drastic" weight cuts.
Now, nothing stands in her way besides de Randamie, who defeated Holly Holm for the inaugural belt in a disputed decision at UFC 207.
This isn't to say de Randamie isn't a game opponent, but the Dutch striker barely made it past Holly Holm, and has two losses on her record in the bantamweight division. There's nothing about her that screams, "Cyborg Killer" out into the vast MMA universe.
Cyborg, however, has destroyed everyone in her path in the shallow division. If it weren't for her weight cutting issues and now this USADA hiccup, she might already have the UFC belt around her waist. Instead, she may be in limbo considering de Randamie, when asked about Cyborg, stated that she needed hand surgery that could put her on the shelf for a few months. But, de Randamie also said she'd give Holm a rematch sans surgery. So, if Cyborg is on her way to the division, will de Randamie suddenly need surgery again, or will she defend her belt?