It's time for another set of outstanding MMA predictions! UFC Fight Night 61 is on Sunday, and the fights kick off at 5:00 PM ET, so let's not waste time and jump into the fight picks from the smartest, funniest, most accurate and wonderfully charming set of prognosticators ever assembled.
Important Standings of Note:
Jessica: 329-198-3 (62%)
Burnsy: 327-199-4 (62%)
Vince: 168-104-1 (62%)
Danny: 161-77-1 (67%)
Spilled: 76-56-2 (57%)
Sydnie: 16-12 (57%)
Chris: 30-10 (75%)
NY Ric: 36-26-1 (57%)
Ghost: 6-7 (46%)
Seth: 32-15 (68%)
Biss: 32-25-1 (56%)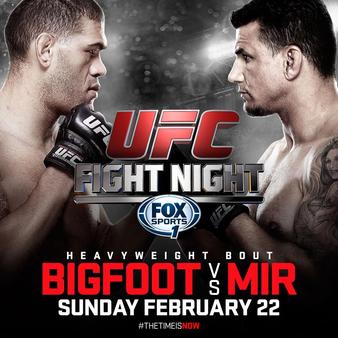 Lightweight – Ivan "Batman" Jorge vs Josh Shockley
Jessica: Both guys are coming off losses, but I think Rodrigo Damm, who beat Batman, is a better opponent than Saggo. Plus I will not abide a white dude with dreads. Jorge should knock Shockley around and submit him in the second round.
Biss: Okay no crazy names to use for my prelims picks… I'm going with Shockley because he looks like he has less to lose. Look at that hair.