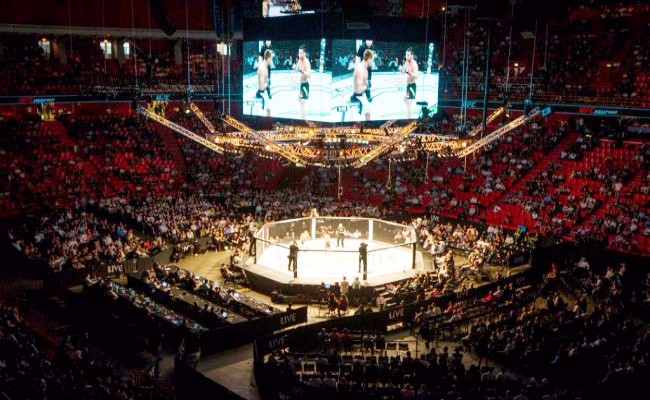 The saga of the post Fertitta-owned UFC continues, and things once again don't seem to be going as swimmingly as new owners WME-IMG would like. In 2018, the UFC's FOX broadcast rights are up after its seven-year contract, and Darren Rovell is reporting that FOX seems to be offering $200 million, higher than the $115 million per year the UFC now gets for its broadcasting rights across FOX, FS1 and FS2, but much less than their $450 million asking price.
Let's stop for a second here. Can you believe it's been seven years since we saw Joe Rogan kick off the UFC on FOX era in the most awkward way possible? Let's take a minute to relive this important moment in time.
Back to the negotiation at hand: UFC is reportedly looking for a 10-year deal this time out, and the terms of the deal regarding exclusive rights or fights finding their way back to Fight Pass, UFC's digital library, are unknown. Still, at $200 million over ten years, WME-IMG could maintain a solid influx of cash after spending $4 billion on the company in 2016.
The UFC is still shopping deals across the television industry, with streaming behemoth, Netflix rumored to be in the negotiations along with Amazon Prime, who is dipping its toes into live sports with the NFL's Thursday Night Football.
(Via MMA Payout)