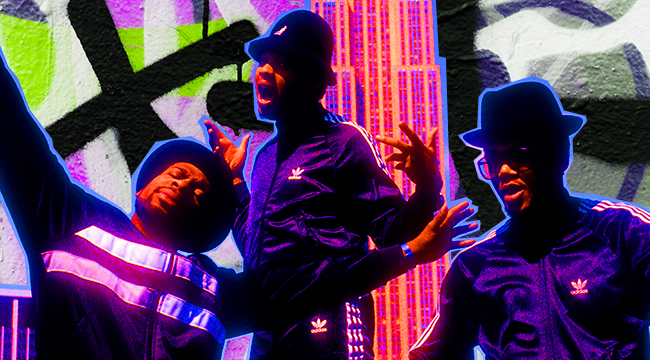 If you want to level up your style game and elevate your own personal wardrobe, who better to look to for inspiration than the true arbiters of cool: the voices of hip-hop? Since its origins in the late 1970s, hip-hop culture has always concerned itself with the pursuit of the freshness. That hunger for the cutting-edge gave birth to the genre's unique style aesthetic — a mix of functional, eye-catching, and fashion-forward.
You want to understand streetwear? Just follow the history of rap music, from Run DMC to Yeezy. Musicians will always be modern culture's tastemakers, and right now the genre that dominates the zeitgeist isn't up for debate.
"If we smoked out hip-hop is going to be smoked out, if we doin' all right, hip hop is going to be doing all right… We are hip-hop. Me, you, everybody. We are hip-hop so hip-hop is going where we going. So the next time you ask yourself 'where is hip-hop going' ask yourself, 'Where am I going, how am I doing?' And you'll get a clear idea."

— Mos Def, Black on Both Sides
Since its nascent days in NYC, hip-hop has successfully blossomed from its DIY street-party origins to being at the forefront of cultural influence. Streetwear is right there with it, dominating the industry and demanding the attention of Italian and French fashion houses. Both mediums are continually evolving; their respective histories running parallel to and made greater by one another.
In order to to help you elevate your look, we've created a compendium of hip-hop artists who've successfully made their mark on the world, both in music and in streetwear. We've also laid out exactly what you can take away from their respective examples, and how to apply these lessons to not just what you wear but how you wear it.