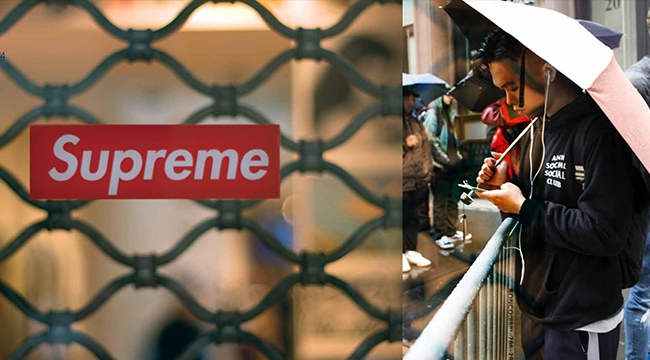 Supreme is officially back from its hiatus and has swiftly gotten to work releasing new pieces and collections from its FW18 line. Per usual, we can expect the freshest of the fresh when it comes to collaborations, and this time they've paired with an oldie but a goodie street gear partner to bring back an oldie but a goodie shoe — the 1995 Vans Sid Pro Collection.
The all-suede Sid gained its popularity among the hardcore skater crowd because of its durability, it's not just a cute skate shoe. Bearing the suede uppers, leather lining, and the a vulcanized waffle outsole that Vans connoisseurs have come to know and love so much, Supreme has added its flair in the custom heel tab and on the tongue, where you'll find the Supreme brand stamped. Colorways include black, purple, orange, and a spotted way, for skaters who like to get down and dirty, but still make it fashion.
The Supreme x Vans collab is set to be released this week, October 4, on the ever-anticipated Supreme drop day (Thursday), online, and also in stores in New York, Los Angeles, and Paris, but (again, per usual) stores in Japan won't get them until October 6.