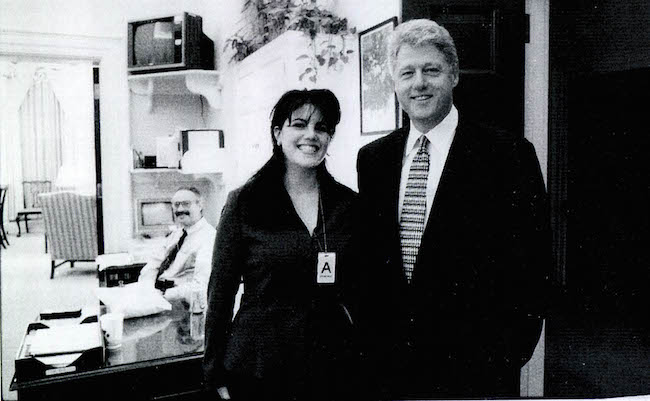 The retro-kissed FX smash American Crime Story already has its sights set on future sagas. A season focused on Hurricane Katrina is on its way, same goes for the 1997 death of Gianni Versace. (Will Sarah Paulson be smoking in a dramatic fashion while wearing a wig in both projects? Probably!) We'll have to wait until 2018 for any new crime-based storytelling of an American fashion, but that hasn't stopped progress on what the fourth (4th!) season will have in store. In this case, a presidential scandal from another era.
According to The Hollywood Reporter, executive producer Ryan Murphy will be giving the Monica Lewinsky scandal the American Crime Story treatment in the future. Just like the first season of the program, a Jeffrey Toobin bestseller (A Vast Conspiracy: The Real Sex Scandal That Nearly Brought Down a President) will help guide the project. THR indicates that movement on the Monica-minded series is chugging along at a fairly quite pace.
"Sources tell THR that Murphy and producers are fast-tracking the drama and already are meeting with actresses to portray Lewinsky and colleague Linda Tripp, who secretly recorded Lewinsky's conversations about her alleged affair with then-President Clinton," offers the outlet on ACS: Monica.
Considering the dignified but unflinching portrayals of public figures like Marcia Clark in the rookie season of the anthology series, there's reason to believe there's enough depth to go around with multiple seasons. We have absolutely no clue when this version of American Crime Story will arrive (Entertainment Weekly suggets between seasons 2 and 3), but we do know that we're dying to see it already.
Please include an episode based around Mr. Personality, Ryan Murphy. Do us this kindness.
(Via The Hollywood Reporter)