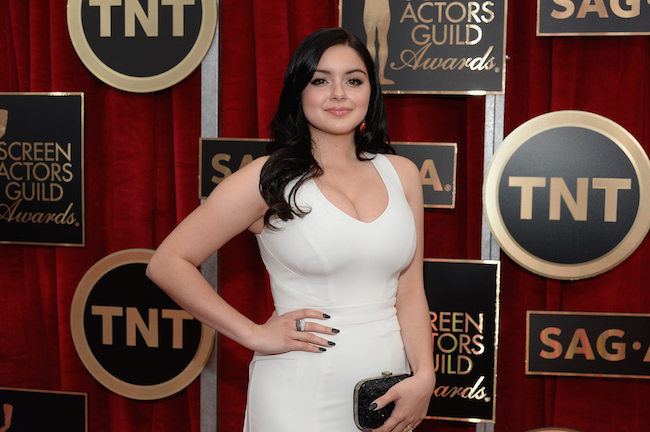 After a lengthy custody battle, Modern Family's Ariel Winter is finally free from her mother, Chrisoula Workman. In a tweet on Friday, the actress announced her emancipation. She also thanks thanked her sister, Shanelle Gray and father for their support:
I am now officially emancipated!!! I'm really lucky I have an amazing support system and lovely people in my life who have given me the support and guidance to have been given this wonderful opportunity. Most importantly I want to thank @shanelle_gray and my father for their special support regarding this matter, I really couldn't have done it without them. Thank you to all of my family, friends, and fans who have supported me through all of my endeavors in life, and have encouraged me. Thank you for making my life so special! I can't wait to embark on my new adventures. ❤️ xo
The messy legal ordeal dates back to 2012, when a judge ordered that Winter be removed from her mother's home following Gray's allegations that Workman was physically and verbally abusive. As her guardian, Workman oversaw Winter's estate and also received much of the money the actress earned. After filing a petition, Gray was granted guardianship last year.
(Via People)