Last Updated: March 5th
Netflix has made a name for itself by championing diverse storytelling, and that model extends to its lineup of queer TV offerings. The streaming platform is giving a voice to LGBTQ characters on the small screen, housing trailblazers like Pose and the British teen comedy Sex Education. Whether you're rewatching a classic or looking for something original, there are plenty of queer series for you to binge but these are the best of the bunch.
Related: The Best LGBTQ Movies On Netflix Right Now
Sex Education
2 seasons, 16 episodes | IMDb: 8.3/10
Following in the footsteps of Nick Kroll's Big Mouth, this British teen comedy is committed to exploring all of the cringe-worthy, taboo topic associated with sex, just not in animated form. The series follows a mother-son duo navigating their way through those uncomfortable "talks." Of course, the mother here happens to be a sex therapist named Dr. Jean Milburn (a terrific Gillian Anderson), and her son, Otis (Asa Butterfield), is the kid enduring her overbearing tendencies at home while doling out sex advice of his own in an underground sex therapy ring amongst his friends. Sex is a comedy goldmine, and although the show loves to play up '80s high-school tropes, there's real nuance and thought that goes into how these teens are portrayed and their interactions with sex. Otis' best friend Eric (a scene-stealing Ncuti Gatwa) is a young gay man with a strict Nigerian family struggling to find love and weather bullying from closeted jocks and around-town bigots, but even with the darker material, the show manages to give us a hopeful, hilariously-real look at queer relationships, in all their forms. Plus, Anderson's comedic timing is spot-on.
Unbreakable Kimmy Schmidt
4 seasons, 51 episodes | IMDb: 7.8/10
Relentlessly positive, infinitely quotable, and insanely likable, Unbreakable Kimmy Schmidt applies the quick-witted, reference-heavy comedy of 30 Rock to the life of Kimmy Schmidt (Ellie Kemper), a woman who moves to New York after being rescued from a doomsday cult. Kimmy, a 30-year-old woman with the pop-cultural IQ of a '90s teenager, must navigate the cynical big city while dealing with her own form of PTSD. She's helped along by her conspiracy-theory minded landlord (Carol Kane) and her irresponsible, flighty gay roommate (Titus Burgess). Its fast pace and wide-eyed wonder of its leading lady make it one of the most bingeable series on Netflix. It's almost impossible not to finish each season in a few sittings because it's a near-perfect sitcom about the power of human optimism that's as life-affirming as it is funny. Burgess steals every shot he's in, playing the flamboyant Titus Andromedon, an aspiring actor who's basically a walking GIF.
Queer Eye
5 seasons, 36 episodes | IMDb: 8.5/10
Based on the Bravo Network's popular makeover show from the early aughts, Netflix revived the premise for their streaming service, which has become massively popular after its debut season. Branching out and away from New York City, new settings pose new and interesting challenges for the current Fab Five, adding a new layer of depth and complexity that wasn't found in the original. It's also much more likely to make you curl up and have a good cry, since its stars endless cheer and unrivaled optimism transform our understanding of what it means to be queer today almost as much as they transform their makeover subjects.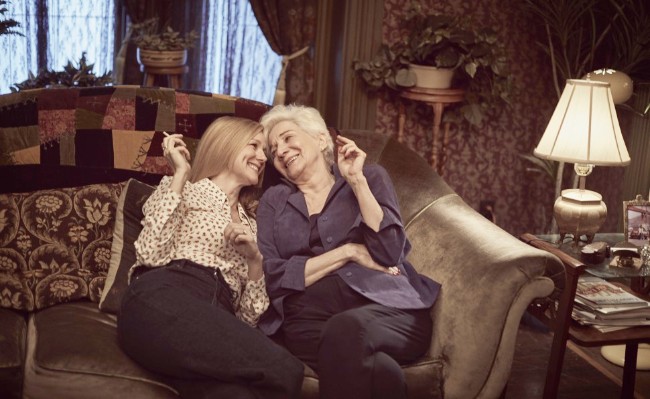 Tales of the City
1 season, 10 episodes | IMDb: 7.5/10
PBS' controversial 1994 mini-series gets a reboot on Netflix with original cast members like Laura Linney and Olympia Dukakis joining newcomers Ellen Page and Charlie Barnett to tell more wild stories of the residents of 28 Barbary Lane. The first iteration focused on Linney's character, Mary Ann Singleton, a naive woman from the Mid-West who moves to San Francisco in the '70s and explores a scene of drugs, sex, and gender non-conforming cohabitants. In this update, Mary Ann returns for her beloved landlady's (Dukakis) 90th birthday party where she meets the new residents of her old apartment building and helps guide them through updated coming-of-age plotlines.
Orange is the New Black
7 seasons, 91 episodes | IMDb: 8.1/10
Jenji Kohan's knack for social commentary mixed with humor is perfect for a prison story. Orange Is the New Black is as funny as Weeds in its early years, but Kohan has found a way to infuse poignancy to the overall vibe of her stories. The diverse, engaging ensemble cast is chock-full of fan favorites, and while Orange is the New Black traffics in stereotypes, it also challenges and complicates them. The acting is superb, the writing is brilliant, and the storylines are addictive. More importantly, it forces us to root for people who make poor decisions and appreciate the fact that we all make poor decisions because we're human. The series will make viewers laugh and think, and every once in a while, it will break viewers' hearts. It is a smart show, but most of all, it is good, in every sense of the word.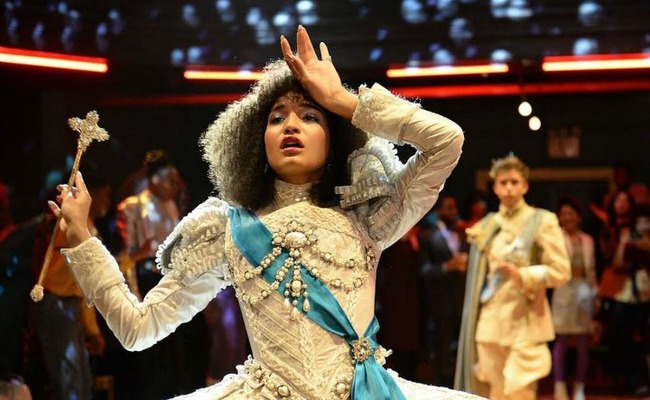 Pose
2 seasons, 16 episodes | IMDb: 8.5/10
Ryan Murphy's fashionable '80s drama imagines the rise of the world of ball culture. Murphy focuses on warring houses in the scene, painting a myriad of queer portraits about gays, lesbians, and trans warriors, forging their own path amidst bigotry and hatred in New York City. There's couture, there are catfights, and there's plenty of vogueing, but there's also nuanced, heartfelt portrayals of figures who paved the way for the acceptance of this fringe community.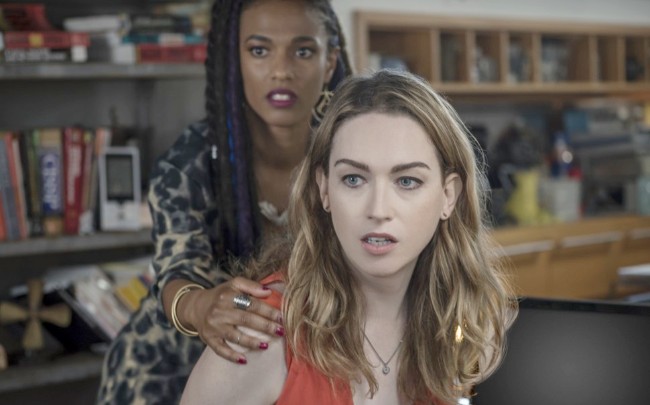 Sense8
2 seasons, 24 episodes | IMDb: 8.4/10
Once the Wachowskis' underappreciated sci-fi series establishes its characters, there's at least one profoundly moving moment in every episode. Sense8 is rich with brilliant ideas, and, though they're not always executed with perfect logic, the chemistry between the characters is undeniable. It's impossible not to root for them, to feel and experience their ups and downs, their confusion and heartbreak, and, most of all, their love. The Wachowskis' first foray into television is at once romantic, life-affirming, and thought-provoking.
I Am Not Okay With This
1 season, 7 episodes | IMDb: 7.6/10
The Stranger Things team brings us another supernaturally charged look at adolescence, this time starring Sharp Objects' Sophia Lillis. Lillis plays Sydney, a young woman whose father commits suicide in her family's basement, moves to a stifling town, loses her best friend to the obligatory "boy crazed" phase of teenagedom, and begins manifesting her angst with increasingly volatile bouts of telekinesis. Think Carrie mixed with The End of the F*cking World.
London Spy
1 season, 5 episodes | IMDb: 7.5/10
This BBC drama imagines a clandestine love affair between two men from very different worlds. Ben Whishaw plays Danny, a club-loving hedonist who meets Alex (Edward Holcroft) and instantly falls in love. Alex is reserved and mysterious, something Danny only truly realizes when he turns up dead and news breaks that he was a secret intelligence officer. Danny goes looking for his killer and reconciles his love for a man he barely knew in the process.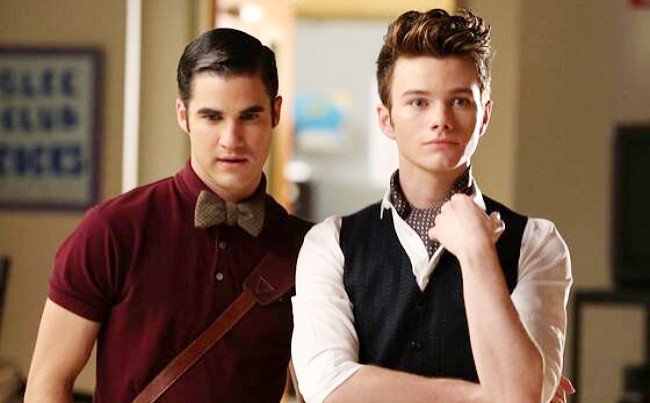 Glee
6 seasons, 121 episodes | IMDb: 6.8/10
Ryan Murphy's musical coming-of-age drama checks all the boxes of a great guilty pleasure. There are song and dance, teenage angst and hormones, betrayal, bullying, witty one-liners, and Jane Lynch in a tracksuit. The show follows a group of high schoolers who join their defunct Glee club, help it to rise from the ashes, and form complicated bonds along the way. Everything is heightened here, and Murphy makes sure to include any and all issues a teen could possibly face in their school career, so expect plenty of rivalries and teen pregnancies and even one teen stripping on the side to make a little money.