Last Updated: June 10th
Netflix is home to some truly great hidden gems that touch upon the queer experience. From Oscar winners to coming-of-age romances, each of the films on this list represent a small element of what it means to be gay, lesbian, bisexual, or transgender in the world today. They're funny, they're heartwarming, some are bittersweet and downright sad, but they're all telling meaningful stories of representation that deserve to be heard.
Related: The Best Queer Shows On Netflix Right Now
The Old Guard (2020)
Run Time: 125 min | IMDb: 6.7/10
Charlize Theron leads the cast of this inventive take on the traditional comic book movie. She plays an ancient, immortal warrior named Andy who leads a group of mercenaries that have been operating in the shadows for centuries. When the head of a Big Pharma company learns of their existence, he tries to weaponize their ability to cheat death, which causes big problems for the group and its newest member, a former Marine questioning her unique gifts. It's rare to see a gay love story done well in an action flick which is why this one is all the more worth a watch.
The Power of the Dog (2021)
Run Time: 126 min | IMDb: 7/10
Based on the novel of the same name, this Oscar-winning, Jane Campion-directed Western features a handful of tour-de-force performances and an emotionally-wrenching story about Queer identity and familial bonds. Benedict Cumberbatch plays Phil, one-half of a pair of ranching brothers who becomes bitter and verbally abusive to his brother's new wife, Rose (Kirsten Dunst). Hiding who he is and angry that his brother seems to be occupied with his new life, Phil befriends Rose's young son, Peter (Kodi Smit-McPhee), and as their relationship progresses, both men learn undeniable truths about themselves. Campion's direction and storytelling is top-notch, and Cumberbatch plays a tortured man wrestling with his own sexuality in increasingly destructive ways.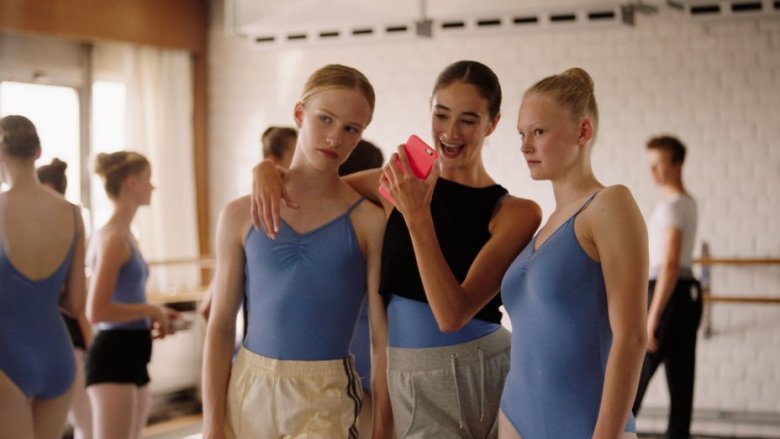 Girl (2018)
Run Time: 105 min | IMDb: 7.2/10
This Belgian drama about a transgender ballet dancer is a bit of a mixed bag. On the one hand, it won the Caméra d'Or award at the 2018 Cannes Film Festival with critics praising the story of Lara, a 15-year-old transgender girl and aspiring dancer struggling with body dysmorphic issues during her transition. On the other hand, plenty of LGBTQ critics chastised the film for placing too much emphasis on Lara's body and fixation with self-harm. Whether you agree or not, it's still a powerful story about a transgender youth striving to attain the body and gender she sees for herself and there aren't enough of those around right now.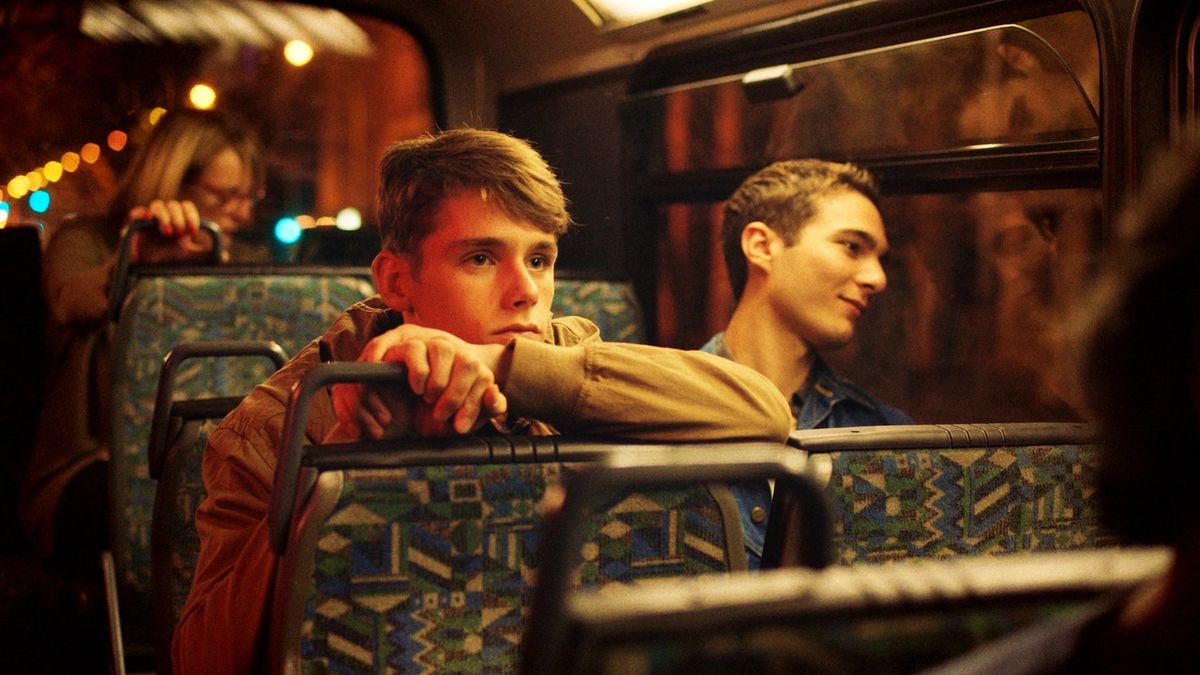 I Am Jonas (2018)
Run Time: 82 min | IMDb: 7/10
This French coming-of-age drama explores the evolution of queer identity and the aftermath of trauma through the lens of a young man named Jonas. We meet Jonas as a teenage boy who befriends another gay teen named Nathan. The boys strike up a relationship but a traumatic event separates them and leaves Jonas to endure years of survivor's guilt that colors his relationships as a 30-something man. It's a beautiful, haunting portrait of how life can change in an instant, but there's a bigger message of forgiveness and acceptance that feels particularly welcome in a film about queer romance.
Other People (2016)
Run Time: 97 min | IMDb: 6.7/10
There's a lot going on in the dramedy Other People. Most of the action centers on Jesse Plemmons' David, a 29-year-old gay man returning home to a conservative, religious household. Then there's the subplot, David's coming home because his mother (a brilliant Molly Shannon) has cancer. On top of that, David is trying to reconcile with his father, a man who refuses to accept his son's sexuality even though it's been 10 years since he came out of the closet. Of course, Shannon can be counted on to bring the laughs, even as a woman who's resigned herself to an early grave, and Plemmons is awkward and endearing as a young man searching for his place in the world. Most of the comedy is mined from pretty sh*tty circumstances, but there's a lot of heart to this one.
The Half Of It (2020)
Run Time: 104 min | IMDb. 7/10
The latest teen rom-com from Netflix bills itself as a "different kind of love story" and for the most part, it delivers. The movie manages to flip tired tropes on their head by having its heroine, a young woman named Ellie, fall, not for the popular jock who she agrees to help with romancing his crush, but the girl he's pining after. As Ellie writes letters in Paul's name for the girl of their dreams, she begins to come to terms with her own feelings.
Straight Up (2019)
Run Time: 95 min | IMDb: 6.7/10
Director James Sweeney gives us a refreshing take on classic romance tropes with this queer love story. Todd and Rory are soulmates, though he's gay and she couldn't care less. They're both working out their respective issues, trying their hand at an unconventional relationship that pushes the boundaries of queer romance on film, but with a healthy dose of sarcastic wit to keep things light and funny.
The Perfection (2018)
Run Time: 90 min | IMDb: 6.1/10
Allison Williams, who's become something of a scream queen after her work in Get Out, continues her horror track record with this thriller about a gifted musician who begins a twisted and intimate relationship with the talented student who replaced her. Strange happenings begin to occur, events that sabotage the young girl, but as terrifying as this lesbian thriller is, there's absolutely no way you'll be able to predict its ending.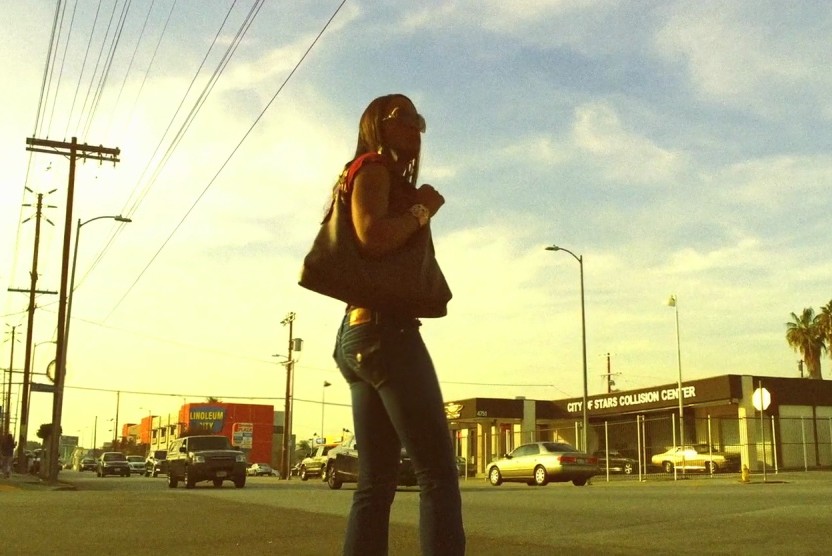 Tangerine (2015)
Run Time: 88 min | IMDb: 7.1/10
Sean Baker did something revolutionary with this buzzed-about crime drama that follows a young, transgender sex worker who discovers her boyfriend (and pimp) has been cheating on her. Two things, really. First, he shot the entire film using iPhone cameras and manages to give fans a vivid, rich portrait of Hollywood's underbelly. But more importantly, he gave audiences an intelligent, authentic, and respectful look into the complicated world of sex workers and the transgender community.
Alex Strangelove (2018)
Run Time: 99 min | IMDb: 6.3/10
Alex is a young high-schooler who begins dating his best friend Claire after her mother is diagnosed with cancer. The two go through awkward firsts together, specifically the booking of a hotel room and their planned mutual loss of virginity, but Alex develops a crush on a boy at school named Elliot and begins to question his relationship and his sexual orientation. After a break-up, some funny mishaps, and poor decisions by Alex, Claire eventually helps her friend to come out of the closet. Sure, it's a superficial kind of gay rom-com, but it's one that warms the heart.