Last Updated: June 9th
There's something for everyone on Netflix and that includes the LGBTQ community.
The streaming platform is home to some truly great hidden gems that touch upon the queer experience. From documentaries about ball culture in the early '90s to biopics about politicians making a difference to coming-of-age romances, each of the films on this list represent a small element of what it means to be gay, lesbian, bisexual, or transgender in the world today. They're funny, they're heartwarming, some are bittersweet and downright sad, but they're all telling meaningful stories of representation that deserve to be heard.
Related: The Best Queer Shows On Netflix Right Now
Blue Is The Warmest Color (2013)
Run Time: 179 min | IMDb: 7.8/10
When this French coming-of-age drama premiered in 2013, it sparked plenty of controversies. The film centers on a blooming romance between a naïve teenager named Adele and her free-spirited lover, Emma. Praised for painting an honest portrait of a lesbian romance on screen while also scrutinized for its sometimes graphic sexual content, the film marked a turning point in how the LGBTQ community was represented on film and gave people a heartbreaking look at a young woman discovering herself and her sexual identity in an unforgiving world.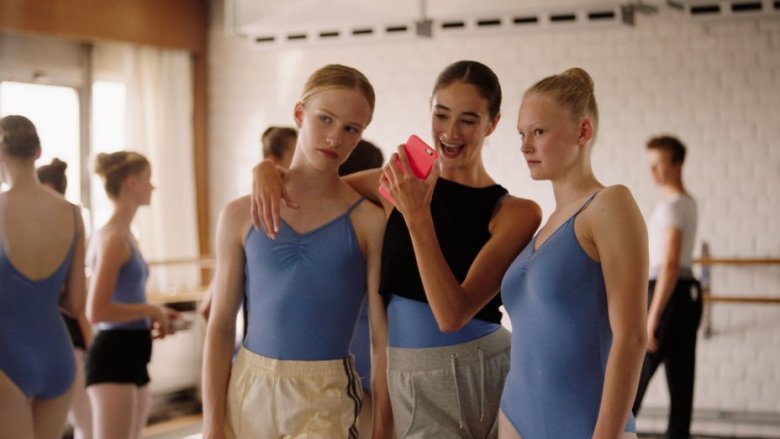 Girl (2018)
Run Time: 105 min | IMDb: 7.2/10
This Belgian drama about a transgender ballet dancer is a bit of a mixed bag. On the one hand, it won the Caméra d'Or award at the 2018 Cannes Film Festival with critics praising the story of Lara, a 15-year-old transgender girl and aspiring dancer struggling with body dysmorphic issues during her transition. On the other hand, plenty of LGBTQ critics chastised the film for placing too much emphasis on Lara's body and fixation with self-harm. Whether you agree or not, it's still a powerful story about a transgender youth striving to attain the body and gender she sees for herself and there aren't enough of those around right now.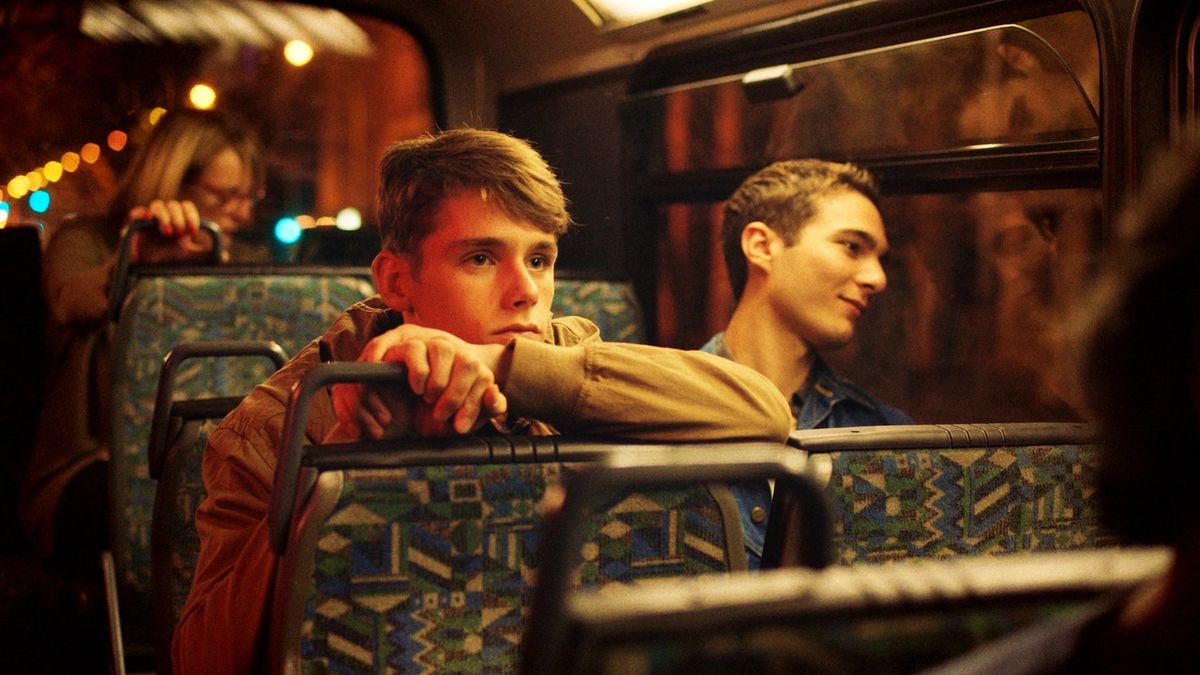 I Am Jonas (2018)
Run Time: 82 min | IMDb: 7/10
This French coming-of-age drama explores the evolution of queer identity and the aftermath of trauma through the lens of a young man named Jonas. We meet Jonas as a teenage boy who befriends another gay teen named Nathan. The boys strike up a relationship but a traumatic event separates them and leaves Jonas to endure years of survivor's guilt that colors his relationships as a 30-something man. It's a beautiful, haunting portrait of how life can change in an instant, but there's a bigger message of forgiveness and acceptance that feels particularly welcome in a film about queer romance.
Other People (2016)
Run Time: 97 min | IMDb: 6.7/10
There's a lot going on in the dramedy Other People. Most of the action centers on Jesse Plemmons' David, a 29-year-old gay man returning home to a conservative, religious household. Then there's the subplot, David's coming home because his mother (a brilliant Molly Shannon) has cancer. On top of that, David is trying to reconcile with his father, a man who refuses to accept his son's sexuality even though it's been 10 years since he came out of the closet. Of course, Shannon can be counted on to bring the laughs, even as a woman who's resigned herself to an early grave, and Plemmons is awkward and endearing as a young man searching for his place in the world. Most of the comedy is mined from pretty sh*tty circumstances, but there's a lot of heart to this one.
The Half Of It (2020)
Run Time: 104 min | IMDb. 7/10
The latest teen rom-com from Netflix bills itself as a "different kind of love story" and for the most part, it delivers. The movie manages to flip tired tropes on their head by having its heroine, a young woman named Ellie, fall, not for the popular jock who she agrees to help with romancing his crush, but the girl he's pining after. As Ellie writes letters in Paul's name for the girl of their dreams, she begins to come to terms with her own feelings.
Philadelphia (1993)
Run Time: 125 min | IMDb: 7.7/10
Tom Hanks won an Oscar for his role in this courtroom drama about a gay man with HIV who's fired because of his illness (and sexual orientation). While Hanks plays the victim in this case, Andrew Beckett, Denzel Washington plays his homophobic lawyer, Joe Miller, who fights his wrongful dismissal case, bringing his story to light. It's the kind of heavy-footed, emotional drama the Academy loves, but it's also a powerful story with a meaningful message.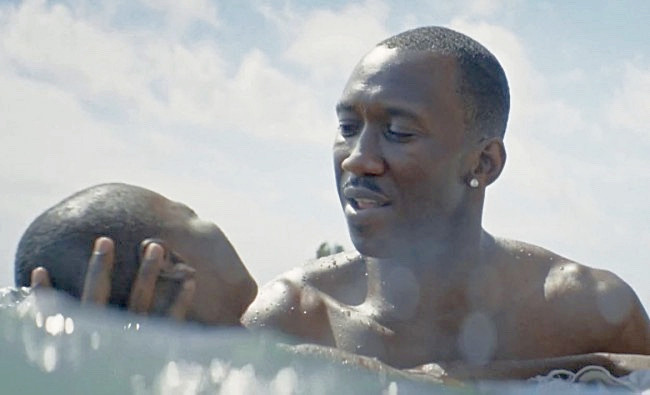 Moonlight (2016)
Run Time: 111 min | IMDb: 7.4/10
Barry Jenkins' Moonlight will always be remembered for winning the Academy Award for Best Picture after a mix-up that initially named La La Land as the winner. But that's just an asterisk attached to a momentous coming-of-age story set over three eras in a young man's life as he grows up in Miami, grappling with the sexuality he feels will make him even more of an outcast while searching for guidance that his drug-addicted mother (Naomie Harris) can't provide. The film is both lyrical and moving and won justifiable acclaim for its talented cast, including a Best Supporting Actor award for Mahershala Ali as a sympathetic drug dealer.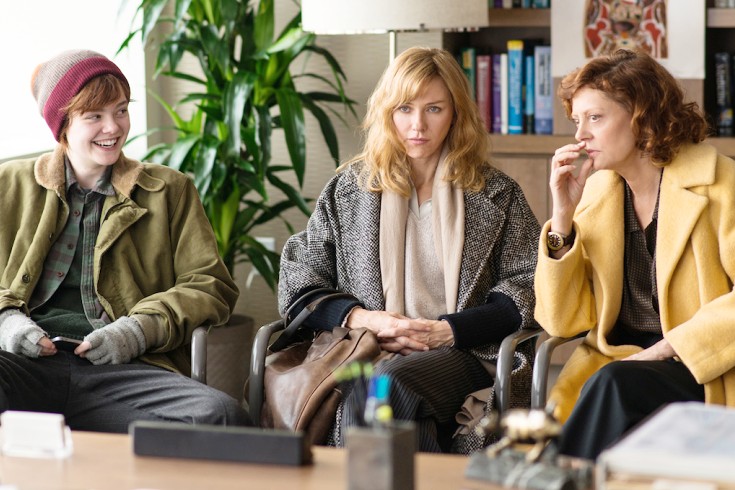 3 Generations (2015)
Run Time: 92 min | IMDb: 5.9/10
Elle Fanning, Naomi Watts, and Susan Sarandon star in this queer coming-of-age drama about a young kid named Ray who wants to transition from female to male, and the strain that decision puts on his family dynamic. Fanning plays Ray, a teen who struggles with his identity as he pushes to make a gender transition. Watts plays his single mother Maggie, while Sarandon plays his domineering lesbian grandmother. The three must come to terms with Ray's decision to become a man and the secrets that choice unearths.
A Single Man (2009)
Run Time: 99 min | IMDb: 7.6/10
Colin Firth is absolutely heartbreaking in this British drama about a middle-aged college professor mourning the loss of his longtime partner, played by Matthew Goode. Firth's George is struggling to move on from the accidental death of his boyfriend and plans to commit suicide. He enjoys what he believes to be his final day, making connections with students and old friends, and reminiscing on his 16-year relationship before a chance encounter throws a wrench in his plans.
Alex Strangelove (2018)
Run Time: 99 min | IMDb: 6.3/10
Alex is a young high-schooler who begins dating his best friend Claire after her mother is diagnosed with cancer. The two go through awkward firsts together, specifically the booking of a hotel room and their planned mutual loss of virginity, but Alex develops a crush on a boy at school named Elliot and begins to question his relationship and his sexual orientation. After a break-up, some funny mishaps, and poor decisions by Alex, Claire eventually helps her friend to come out of the closet. Sure, it's a superficial kind of gay rom-com, but it's one that warms the heart.