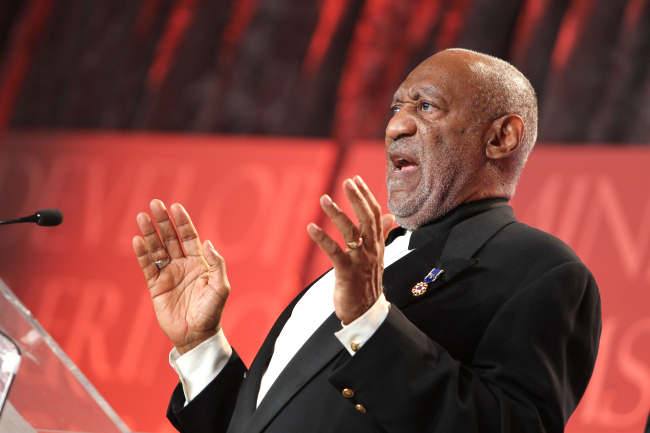 Bill Cosby was on Good Morning America today to talk about the Black Belt Foundation, which improves education for children living in Alabama. But that's not what reporter Linsey Davis wanted to discuss. She brought up the rape allegations levied against Cosby, and he responded with a rambling answer. When asked what he'd tell kids about the accusations, Cosby replied:
"I am prepared to tell this young person the truth about life. I'm not sure that they will come like that. I think that many of them say, 'You're a hypocrite, you say one thing, you say the other.' My point is, OK, listen to me carefully. I'm telling you where the road is out. I'm telling you, where, as you're driving, you're going to go into water and it looks like it might only be three inches deep. But, you and your car are going to go down. Now, do you want to go here or do you want to be concerned about who's giving you the message?" (Via)
Cosby, who's facing two lawsuits from alleged victims, also said that he's "been in this business over 52 years, and I have never seen anything like this. Reality is the situation. And I can't speak." More of the interview will air on tonight's Nightline.
[protected-iframe id="3ef8fe49479e78b5a7eaca7b333f33c1-60970621-60062467″ info="http://abcnews.go.com/video/embed?id=31065157″ width="650″ height="400″ style="border:none;" scrolling="no"]
(Via theWrap)