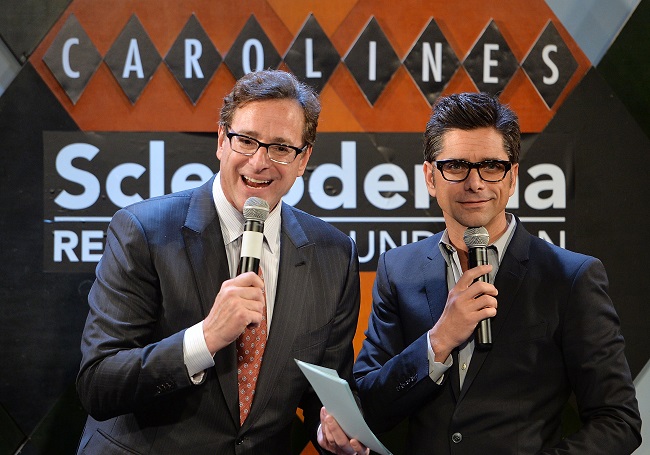 It's official, folks. Danny Tanner himself is coming back to his perky little two-story San Francisco home for the Full House revival on Netflix.
John Stamos announced via Twitter late Thursday night that Bob Saget would officially return to the role for the upcoming reunion, otherwise known as Fuller House:
https://twitter.com/JohnStamos/status/604141442101977088
Despite the highly professed lack of Olsen Twins and occasional complaints to the contrary, this is great news. Why? Because a single-parent household is a enough of a catalyst for the original series, but with no parents at all, the remaining Tanners (and their associates) would fall into disarray. Don't get me wrong — uncles Jesse and Joey were great, but without Danny, nothing ever would have been accomplished.
Except, of course, if Aunt Becky were in charge. She was able to get sh*t done. Good thing, too, because Lori Loughlin told People that she would also be joining her fellow Full House cast members for the revival.
The only question that remains is, will Mr. Woodchuck return?
(Via Entertainment Weekly and People)