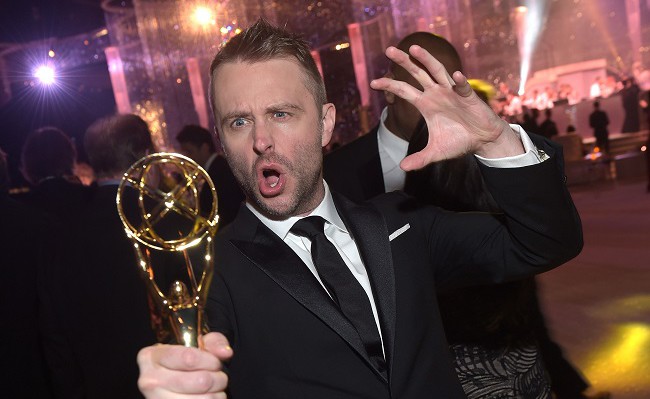 Chris Hardwick was busy before, but now he's going to have even less time to indulge his geeky desires. The Emmy-winning host of AMC's The Talking Dead and Comedy Central's @midnight just signed on to be the host of The Wall, a game show being produced by LeBron James and Maverick Carter for NBC. It sounds like a group of pretty strange bedfellows, but what fun is news that sounds predictable? Of course Chris Hardwick is working on something with LeBron James! They're both just so into points!
The Wall, which has a 10-episode order at the moment, will pit teams of two against each other, those teams consisting of people who are related by "family, friendship or life experience" competing for cash money "that can be won or lost in an instant, depending upon whether a ball bounces their way, or a trivia question is answered correctly."
But what's the titular wall about? Is this Plinko? Maaaaaaybe the details aren't quite worked out yet, but no matter what they are, Hardwick is the perfectly delightful man to explain it all to us once it airs. And the Nerdist CEO sounds pretty psyched because, well, Chris Hardwick is always psyched, which is wonderful and refreshing:
"I love game shows, and partnering with LeBron James and NBC to potentially give away millions of dollars to people who deserve it is an incredible opportunity. (I'm sorry, NBC, I'm hoping to give away a lot of your money)," said Hardwick.
No word on when The Wall premieres, but maybe in the meantime, Hardwick can reveal where he buys the time-turners that allow him to get all this work done.
(via Deadline)