Podcasts really are a lovely continuation of the kind of stuff that you did on television where it allows for some space and a long-form conversation. It's not like a five-minute snapshot of a conversation where someone is just trying to plug something. It allows people to be storytellers. Is that the kind of podcast you would do? One where it would be more interview-based storytelling?
I'm sure it would. It took me a while to realize that it's much easier to do 90 minutes with somebody than to do an hour only with somebody. [Laughs] Not that I did one-man shows, only, but somehow you can relax and the fact that you know you've got a lot of time seems to encourage more talk. Unless you get a dunce or a fool. Like [Nixon Vice President] Spiro Agnew.
I have not seen that one. I was watching the Jimmy Hoffa episode this morning, which I'd never seen before, and it was really interesting how you just jumped right in and the first question was about if he would have been able to stand being in prison for life.
The variety of types of people I've had on… Someone from another country will ask what kind of guests I had on. I always try to include my murderers to show them that I had a great variety of guests. Jeffrey R. MacDonald, for example, who's still in, where? Not Sing Sing, I think. That was a strange show and it generated a book and two or three movie or television versions of the MacDonald case and the reopening of it and all sorts of things. So, television can certainly have an effect.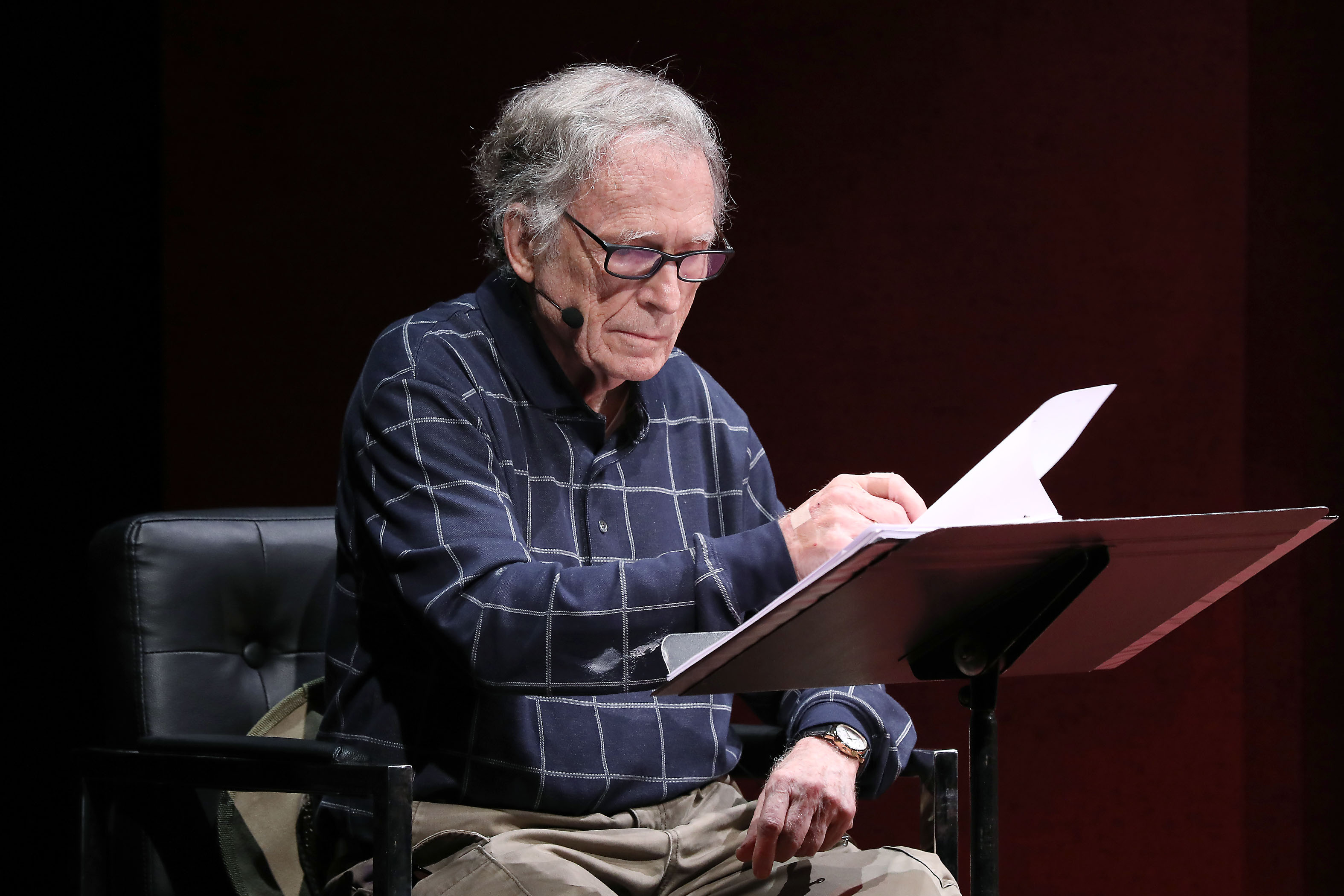 It's unfortunate that a lot of shows don't still follow that path. We don't see as many debates. We see opposing views presented on TV but everyone is screaming. Was there a way to engineer the result to where people actually had conversations?
I always tried to avoid the planned sides type of show where you have Mister For and Mister Against, Miss Cursing and Mister Accepting The Curses. That, to me, is too obvious. People always tell me, "No one does what you did," and I don't really know what they mean. Except if you ask them to elaborate, they'll say something like, "Well, it seems like everyone's on for seven minutes now." And you know what they mean by that, of course. But, seven minutes can be great.
I think it's the focus, not necessarily the amount of time. People are unwilling to take their time to get to their point. It's also very important to people that they have that mugging moment where they shine and get attention. Everything is performative in late night. There are no easy going conversations.
I got tired of, before I was on television… "Watch the fireworks tonight when we get so and so on whatever matter against so and so who's for it." You can predict the big moment, you don't have to watch it. But I always liked when the ice got thin, anyway. The first time I actually did it was with Timothy Leary, the Harvard professor who was a big pro-drug and hallucination man and gave the motto that said, "Tune in, turn on, and drop out" is what youth should do in society. This would have been 1968, I think, my very first show. Maybe my very first week. And I really didn't know quite what to do in that situation but after a while I had enough of him and I just said, "You know, I really think you're full of crap." Probably the biggest applause I ever had [from the] studio audience. [Laughs] So, you can have controversy and two sides without having another guest there.
Awkwardness is a great tool, and a lot of people edit that out or try to avoid it, but it can develop some really interesting moments in a conversation.
Yeah, an uneasy guest will often deliver something nobody expected, even the guest. I used to have people afterward say, when the show had ended and they were leaving, "I don't know how you got me to say that," or, "I don't know why I said that. I never would have said that anywhere else." I think, after saying thank you, I guess. I had been a talk show guest before. I had been on Carson, I came up with Merv and I had worked for Johnny and Jack Parr. So, I knew what it feels like to be a guest and the things to do and not to do which shaved a lot of learning time when I was doing it myself. I knew what it felt like to be in that chair and have someone skillfully finish the sentence for you that you can't quite finish yourself that would make people say, "I don't know how you got me to say that. Hope my mother isn't watching," or whatever. "My former wife. I hope I'm not in legal trouble." It's a dangerous talent, I think, on my part. [Laughs]