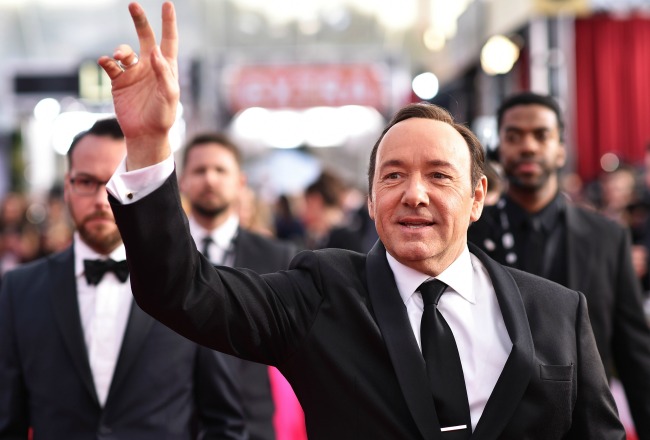 Between Making A Murderer, Serial, and American Crime Story, everyone is obsessed with true crime stories these days. If you haven't gotten your fill of speculating over who's guilty and who isn't, this project is for you: Discovery is teaming up with Kevin Spacey to create a scripted show about the Unabomber. Called Manifesto, the show will examine the crimes of Ted Kaczynski through the eyes of an FBI profiler. It'll probably inspire plenty of wall charts and theorizing, so start stocking up on string, printer paper, and vacation days now. Spacey will be serving as the executive producer for the show; no word yet on whether or not he will be taking a role onscreen as well.
According to The A.V. Club, the story will center around Jim "Fitz" Fitzgerald, formerly of the FBI's Behavioral Analysis Unit. Fitzgerald was instrumental in the capture of Kaczynski after using his prowess to decipher the Unabomber's journal/manifesto, hence the show's title. There isn't a release date for the project yet, but something tells me it will be fairly soon, in order to strike while the iron's still hot. Something tells me that people will still be fascinated by crime stories when this series makes its way to your screens.
The real question that remains is whether or not Fitzgerald will become the object of the Internet's adoration like Making A Murderer's Dean Strang and Jerome "Jerry" Buting.
(Via The A.V. Club)