Last Updated: November 1st
Our sense of humor is one of the most unique things about us which can make finding a go-to comedy show a bit tough. Do you prefer workplace sitcoms? Maybe surreal musicals? How about a mockumentary-style series or a dramedy that leans more towards the serious side of the comedy spectrum? What we find funny really is relative, but luckily, Netflix has so many great comedy shows, you're bound to add at least one to your queue. Here are our picks for the 20 funniest shows streaming right now.
Related: The Best Comedies On Netflix Right Now
Cobra Kai
5 seasons, 50 episodes | IMDb: 8.7/10
Even if you didn't catch the original films, you'll probably still enjoy this series which picks up 30-something years after that infamous Karate Tournament with Johnny Lawrence (William Zabka) deciding his path to redemption involves opening up a dojo, reigniting his rivalry with Daniel LaRusso (Ralph Macchio). It's much better than it has any right to be.
GLOW
3 seasons, 30 episodes | IMDb: 8/10
G.L.O.W., from exec producer Jenji Kohan and a couple of her proteges, Liz Flahive and Carly Mensch, is based on the real-life Gorgeous Ladies of Wrestling television series. Set in the 1980s, G.L.O.W. sees a group of failed actresses and assorted misfits shaped into a female wrestling league by a cult-flick screenwriter (Marc Maron) and a trust-fund kid (Chris Lowell). There's nothing particularly original about G.L.O.W., which traffics in a number of tropes and stereotypes, but the characters (led by Alison Brie and Betty Gilpin) are so unbelievably likable that it's almost impossible not to fall in love with these underdog heroes. It's a fast-paced, funny, and immensely sweet series that goes down like candy. Season two focuses the spotlight on the supporting cast as the women ready for their television debuts and contend with sexual harassment and misogyny in the workplace and the show's third season felt like it was setting up a satisfying conclusion to the rich story these women share. Here's hoping we get the eventual movie post-cancellation.
Mo
1 season, 8 episodes | IMDb: 7.6/10
Stand-up comedian Mo Amer was one of the stand-outs in Hulu's Ramy and he gets to tell his own story here — or, at least, a loosely based on his own life version. He plays Mo Najjar, a Palestinian refugee living with his family in Houston, trying to attain U.S. Citizenship while dealing with the everyday trials of life. Like Ramy, the show excels at giving audiences an honest, sharply funny take on what being "other" looks like in America and its titular character has the kind of charm and charisma that makes you root for him to succeed.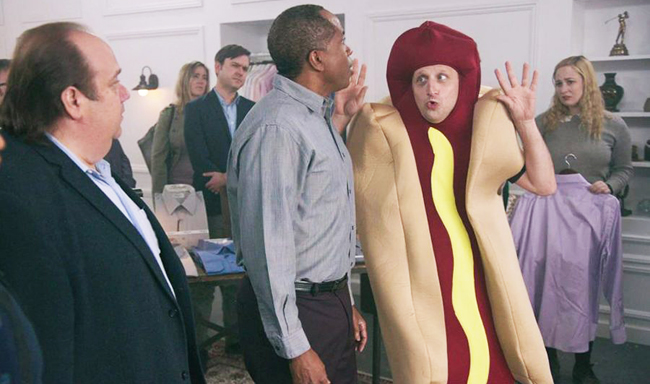 I Think You Should Leave with Tim Robinson
2 seasons, 12 episodes | IMDb: 7.7/10
Saturday Night Live and Detroiters alum Tim Robinson creates and stars in this 15-minute sketch comedy series that is perfectly happy to offer up a few irreverent laughs without all of the post-comedy commentary that weighs down other funny shows in 2019. It's a mixed bag of unconnected stories about toddler pageants and old men out for revenge and how Instagram has warped our social interactions in hilariously bizarre ways. What each of these skits has in common is Robinson's particular brand of comedy and his unrivaled ability to make you laugh.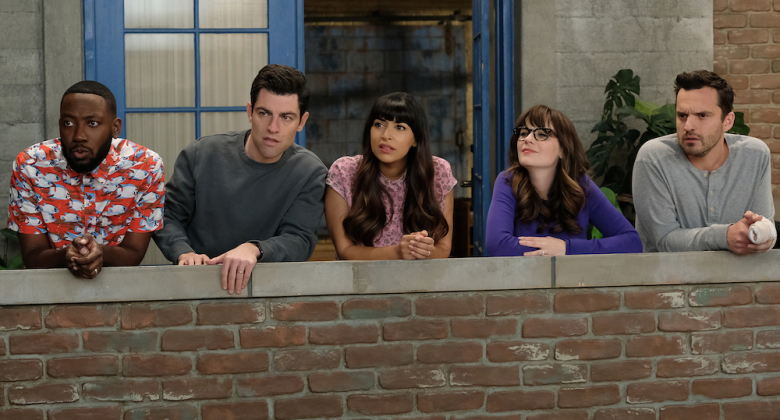 New Girl
7 seasons, 146 episodes | IMDb: 7.7/10
Fox's comedy about a quirky girl who moves in with three male roommates quickly evolved from a pretty straightforward premise to become one of the best shows on TV. Zooey Deschanel plays Jess, a teacher who's forced to room with three other guys, Nick (Jake Johnson), Schmidt (Max Greenfield), and Winston (Lamorne Morris) after she discovers her boyfriend's been cheating on her. For the next seven seasons, the gang grows to become close friends — getting married, having babies, experiencing sympathy PMS, and getting stuck in Mexico, among other disasters. Still, it's the chemistry between the four mains that makes every outlandish episode work.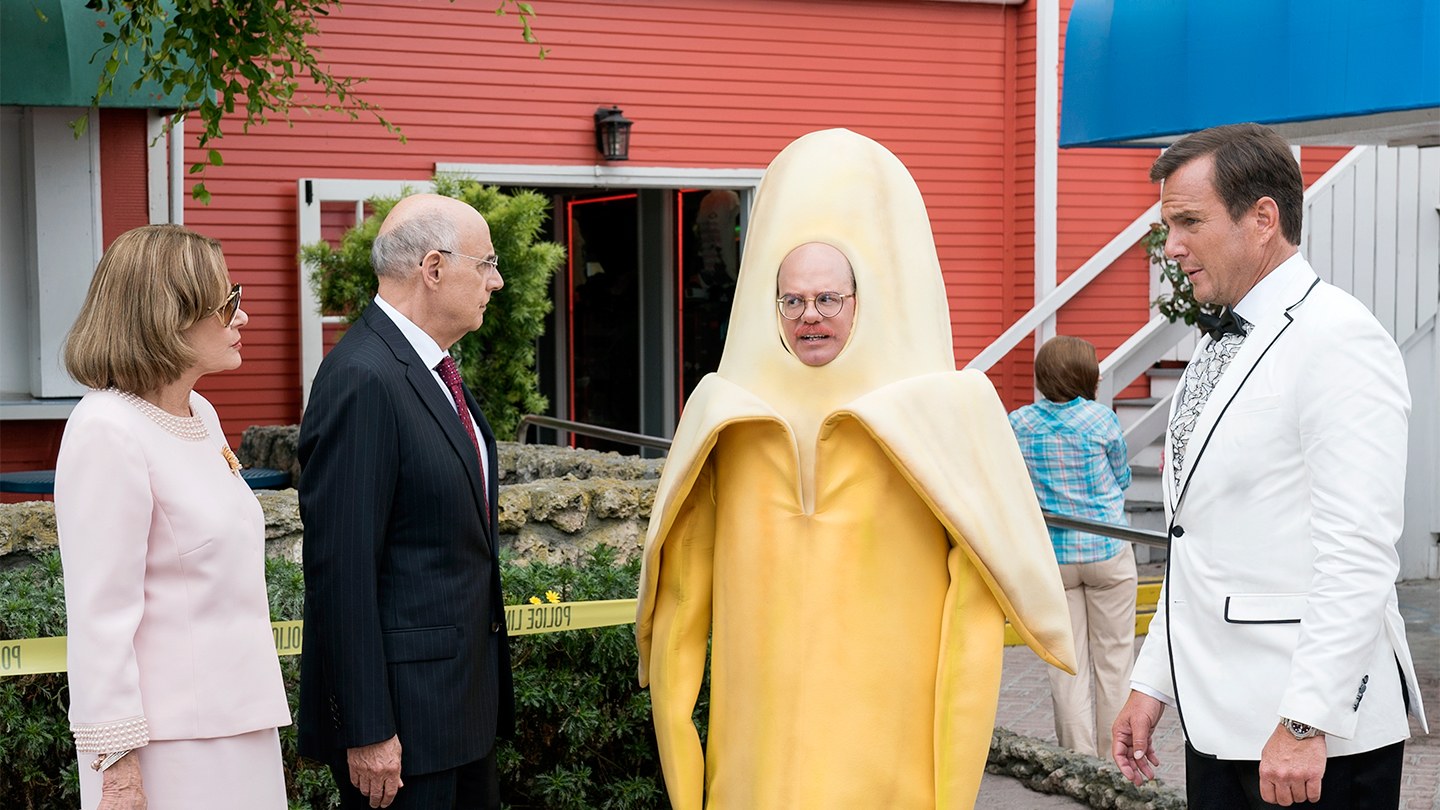 Arrested Development
5 seasons, 91 episodes | IMDb: 8.7/10
Arrested Development is a modern comedy classic, a screwball farce masquerading as a mockumentary about an inherently unlikable clan of rich folks who are as out of touch (how much could a banana cost – ten dollars?) as they are dysfunctional (Motherboy XXX). When patriarch George Sr. is arrested for fraud, it sends the clueless Bluths into a tailspin, desperately trying to cling to their remaining cash and the last vestiges of their lavish lifestyle, propping up the illusion (tricks are something a whore does for money) in increasingly ridiculous ways (and prompting increasingly exasperated commentary from narrator Ron Howard). Breakfast Family may be the most important thing, but when it's populated with hop-ons, nevernudes who blue themselves, and Franklin the puppet, can you blame Michael for continuously threatening to bail on his? Fortunately, you won't have any reservations about sticking with the Bluths, especially since the first three seasons – and their intricate, carefully plotted jokes – reward multiple viewings.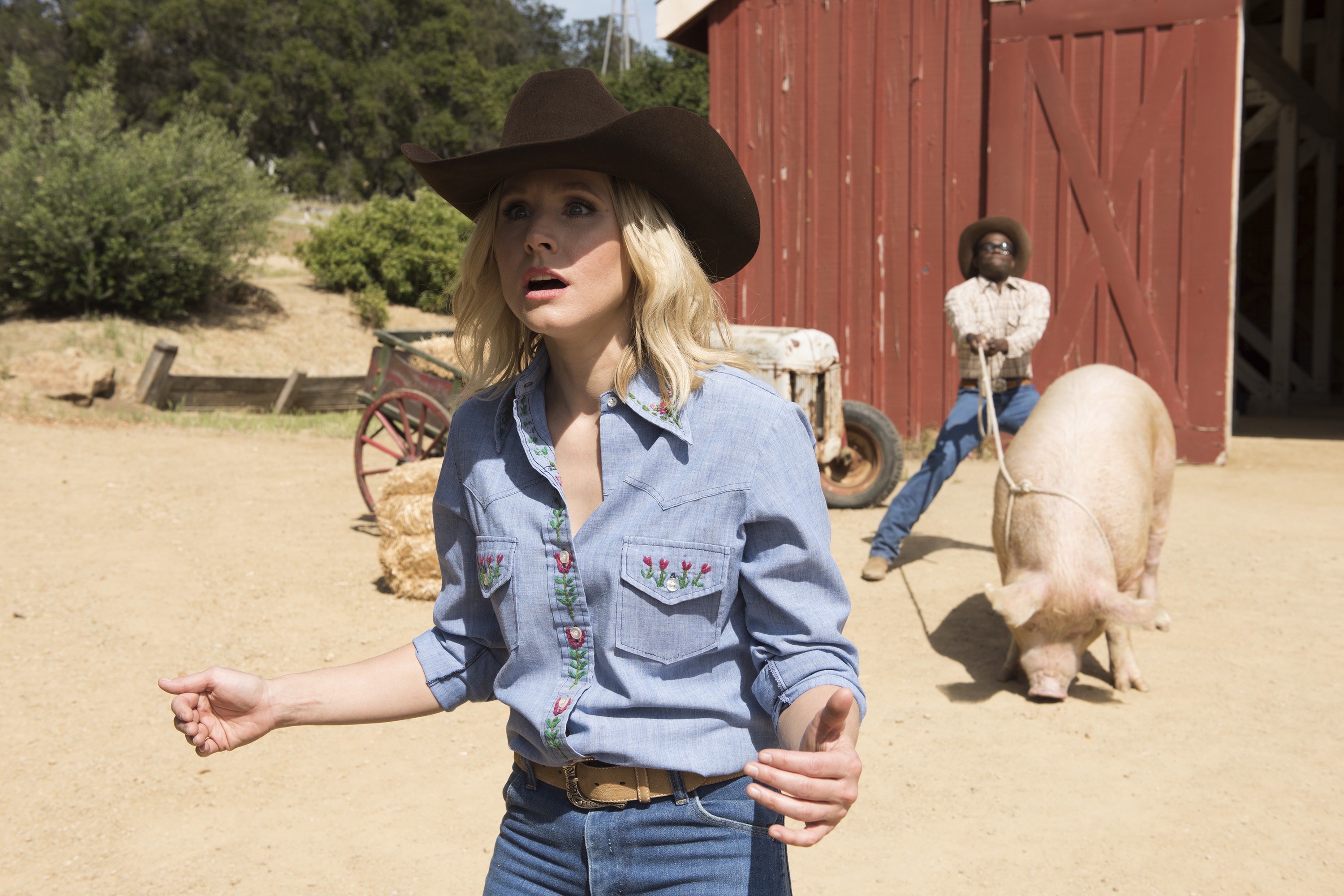 The Good Place
4 seasons, 50 episodes | IMDb: 8.2/10
Michael Schur (The Office, Parks and Recreation, Brooklyn Nine-Nine) steps away from his usual workplace sitcom for this afterlife comedy, which focuses on Eleanor Shellstrop (Kristen Bell), who finds herself in "the good place" after her life comes to an end. Though told this is because she's led a good, altruistic life, Eleanor knows she's pretty much a terrible person and is only in this utopia because of its architect's (Ted Danson) mistake. With this limitless, fictional world, Schur is able to take chances and create a truly goofy show that still deals with morality and other philosophical issues. While the first season is great, a spoiler-filled twist really opens up the show's potential in its second season and carries that bold style of storytelling through to the end, complete with running Blake Bortles gags and all-knowing burritos.
Bojack Horseman
6 seasons, 77 episodes | IMDb: 8.7/10
BoJack Horseman might originally turn off viewers in its first few episodes due to its silliness. But it gets deeper than a show about a horse-man and fellow animal-people should get, getting very real and very depressing in some spots. But there's always a layer of comedy woven into its intricate plots that are only heightened by the sadness. After all, there's a recurring character named 'Vincent Adultman' who is very clearly a few young children stacked up inside a trench coat. That's the kind of show we're dealing with here. The writing is sharp, the jokes are layered, and the situations are hilarious, but there's a melancholy undercurrent to the series. Despite being a horse, Bojack is also one of the most human characters on television.