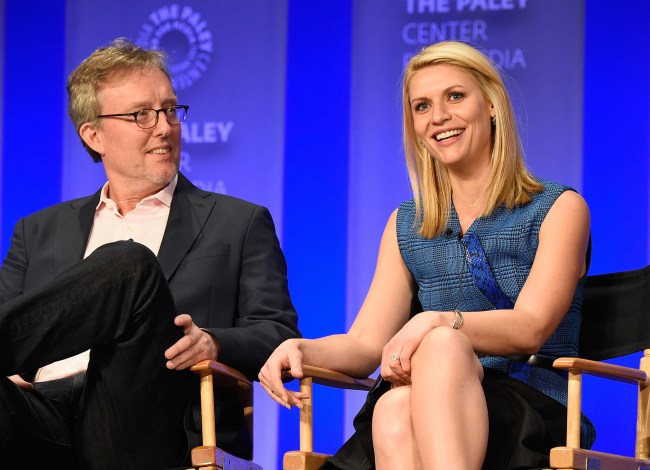 This year's Paleyfest in Hollywood kicked off with Showtime's hit series Homeland. Co-creator Alex Gansa and Clare Danes discussed what's to be expected when the series returns for its fifth season in the fall. According to Indiewire, those changes will include a different location, a career change for Carrie Mathison, and a time jump"
"We're going to jump two-and-a-half years forward," Gansa said. "We are going to be shooting the show in Europe — probably in Germany — and Carrie will no longer be an intelligence officer."
Danes joked that Carrie's new job will be in the beer-making business. Gansa, however, gave some insight into the evolving Homeland story and the possible role ISIS will play in the new season. From Deadline:
In the Q&A session, Gansa was asked about how extremists and the threat of ISIS might play into next season's stories."That's the challenge every year," he said. "Front and center (is) what's happening in Syria and Iraq. As Alex (Cary) and Chip said, we try to humanize our villains and our adversaries. People down there are difficult to humanize and to understand. How do we dramatize — do we give them a platform? I don't know."
During the audience Q&A, a fan asked what Danes thought of what is now known as "Carrie's Cry Face." From Variety:
"I swear to god it's just what my face does," Danes said, blushing. "It's just how I cry." She noted that her skill at crying was evident even when she was a teenager working on ABC's "My So-Called Life" some 20 years ago.
All of 2015's Paleyfest events can be viewed on Yahoo Screens. Season 5 of Homeland is set to premiere on September 27th on Showtime.