HELP
SOMEONE
SOMEONE PLEASE HELP ME
THE JARDIANCE COMMERCIAL IS DRIVING ME INSANE
YOU KNOW THE ONE
WITH THE SINGING LADY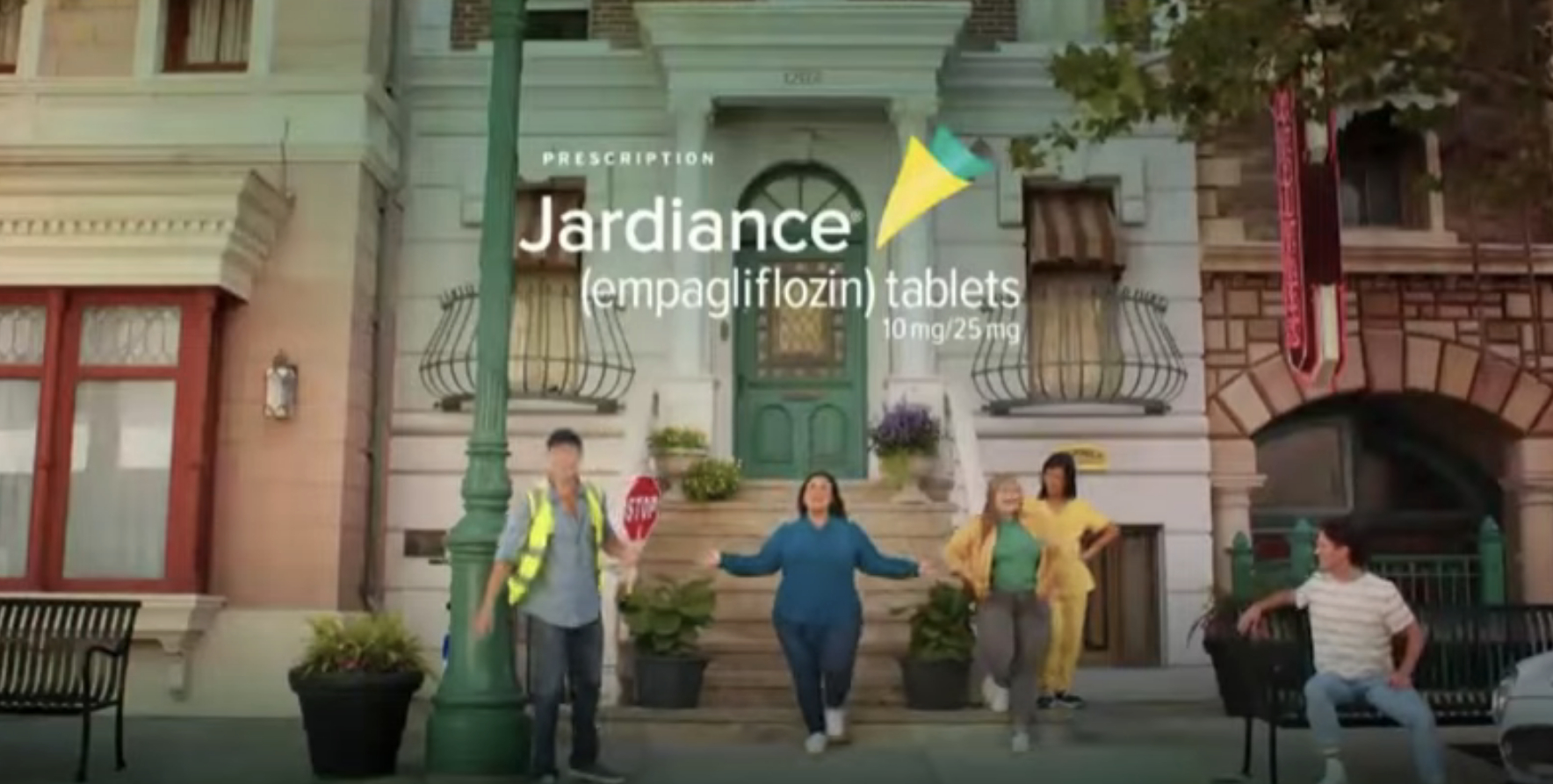 KIND OF
THE SONG HADN'T BEEN IN MY HEAD FOR MONTHS
PROBABLY BECAUSE I WASN'T WATCHING MUCH LIVE TV
BUT THEN FOOTBALL SEASON STARTED
AND BASEBALL STARTED SCREAMING TOWARD THE PLAYOFFS
AND NOW I'M SEEING A LOT OF COMMERCIALS AGAIN
AND, YUP, THERE IT IS
AGAIN
LOOK AT THESE MANIACS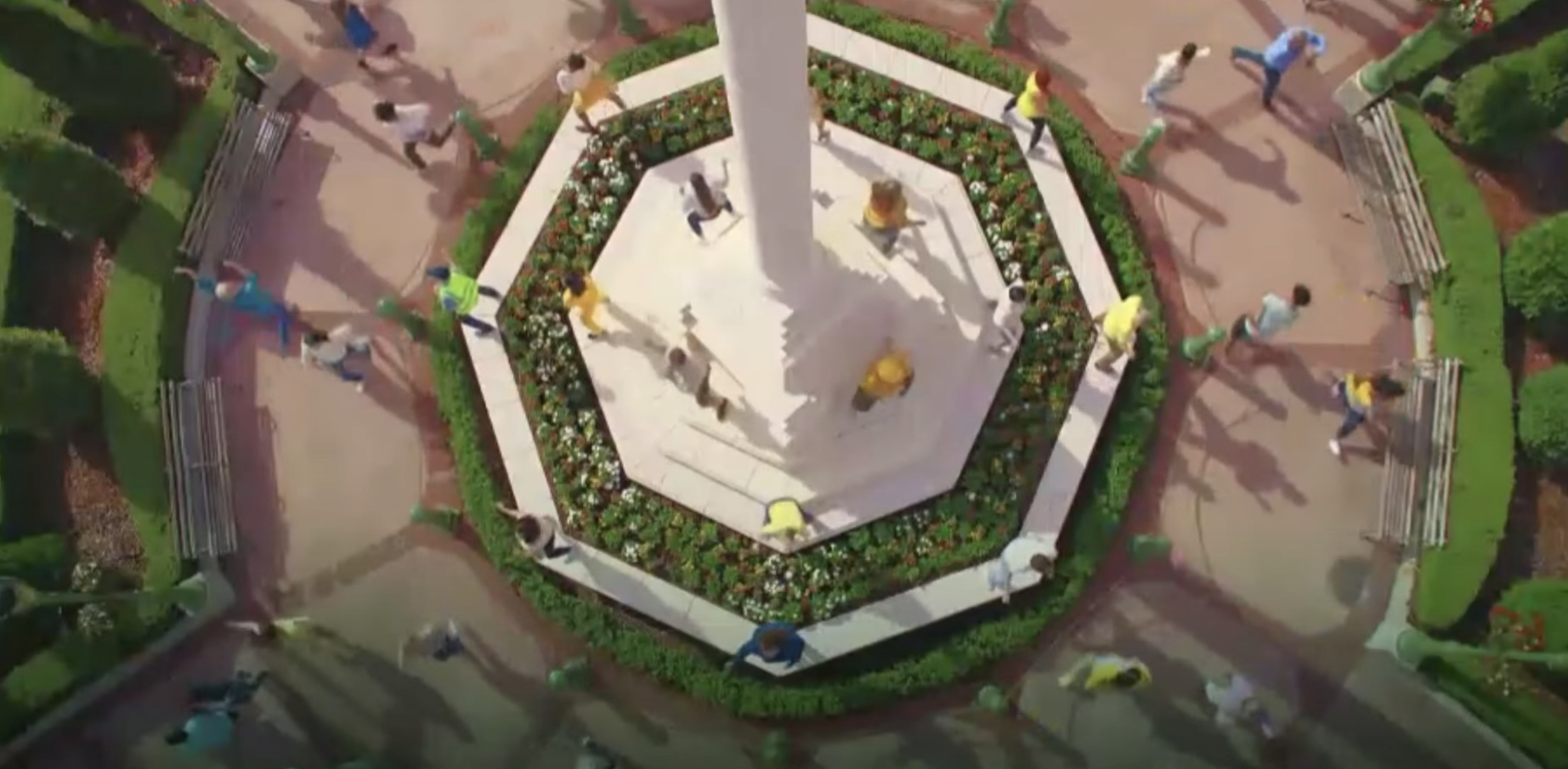 JUST RUNNING AROUND THEIR LITTLE DOWNTOWN DOING CHOREOGRAPHY
AND SINGING A SONG ABOUT DIABETES MEDICINE
IMAGINE YOU WAKE UP AFTER A ROUGH NIGHT OF SLEEP
LET'S SAY YOU HAVE A CRANKY BABY WHO CRIES A LOT
AND YOU HAVE THIRTY MINUTES BEFORE YOUR ALARM GOES OFF
AND SUDDENLY
OUT YOUR WINDOW
YOU HEAR
THE WHOLE TOWN DOING A MUSICAL NUMBER ABOUT DIABETES MEDICINE
WOULD YOU SCREAM AND/OR THROW THINGS?
I WOULD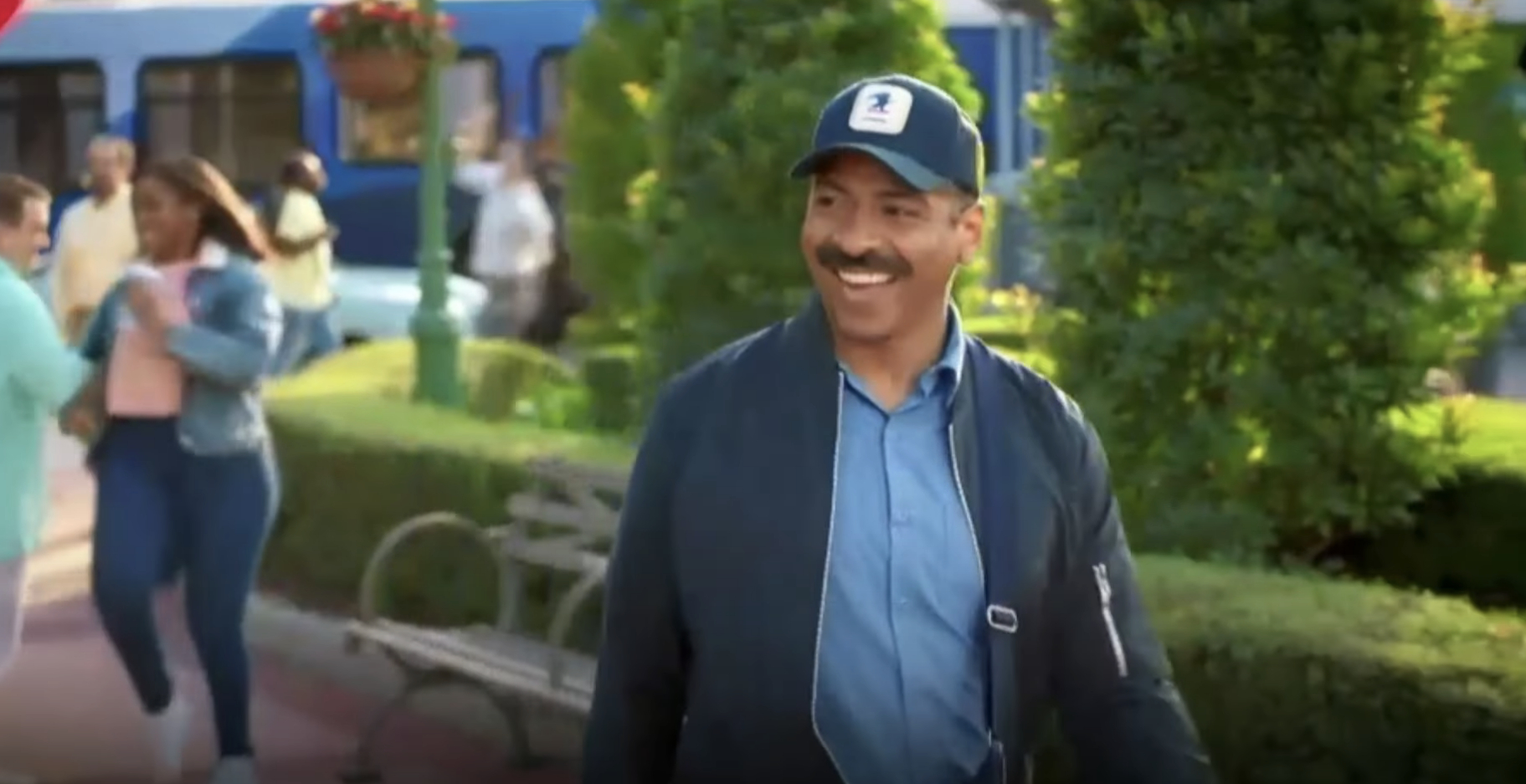 WHY IS THE MAILMAN TELLING ME ABOUT PRESCRIPTION MEDICATION?
HE'S NOT A DOCTOR
NO OFFENSE TO MAILMEN
IT'S AN IMPORTANT JOB
BUT IT'S NOT LIKE YOU SEE YOUR MAILMAN OUTSIDE AND ARE LIKE "HOLD ON, HONEY, MAIL'S COMING AND I NEED TO HAVE SOMEONE LOOK AT THIS MOLE?"
IT'S MADNESS
THAT MOLE COULD BE CANCEROUS
GO SEE YOUR DOCTOR, JEFF
HEY, SPEAKING OF MADNESS
DID YOU KNOW THERE'S A SECOND VERSION OF THIS COMMERCIAL?
IT'S ALMOST EXACTLY THE SAME
THERE ARE ONLY TWO BIG DIFFERENCES
ONE IS THAT THE LADY STARTS OUT ON A BUS INSTEAD OF A STOOP
WHICH IS FINE
BUT THE OTHER IS…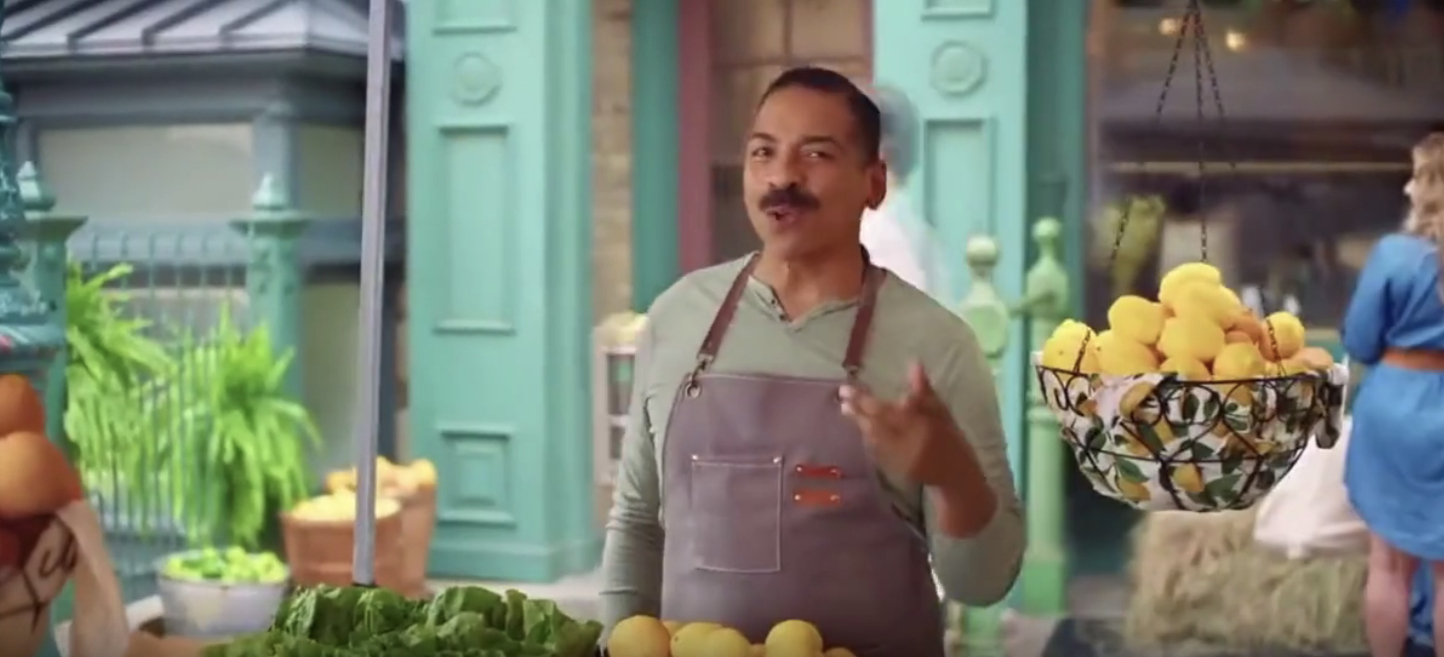 HOLD ON
HOLLLLLLLD ON
WHAT IS HAPPENING HERE?
DOES THE MAILMAN HAVE A SIDE-HUSTLE SELLING PRODUCE ON THE SIDEWALK?
DO… DO MAILMEN NOT GET PAID WELL ENOUGH TO GET BY WITHOUT A SECOND JOB?
WHO IS DELIVERING THE MAIL IF THE MAILMAN IS SELLING… LEMONS, APPARENTLY?
OR… WAIT
IS THIS ONE ON A SATURDAY OR SUNDAY?
OR DOES THE MAILMAN HAVE A TWIN BROTHER WHO HAS THE SAME MUSTACHE AND SELLS FRESH PRODUCE IN THE TOWN SQUARE?
AND, EITHER WAY, THE SAME RULES APPLY ABOUT GOING TO SEE YOUR DOCTOR FOR ACTUAL MEDICAL ADVICE
"JEFF, DID YOU GET LEMONS WHILE YOU WERE OUT?"
"YES, AND THE FRUIT GUY SAYS I NEED AN MRI ON MY KNEE."
FREAKING JEFF
COME ON, GUY
WAIT
HOLD ON
WAIT
WHAT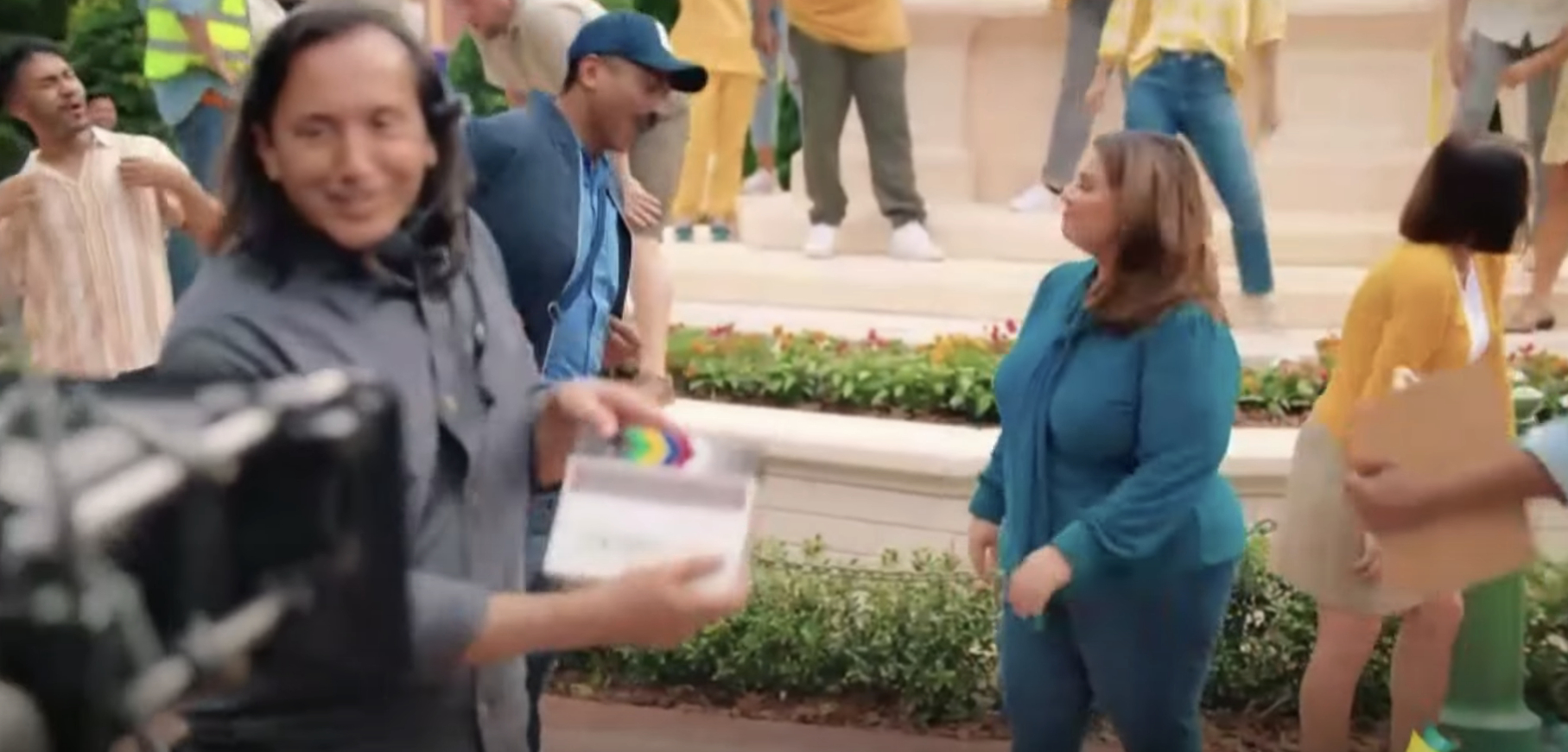 WHAT IS HAPPENING HERE?
IS THE COMMERCIAL FOR THE DIABETES MEDICINE ALSO
LIKE
A BEHIND-THE-SCENES DOCUMENTARY ABOUT THE MAKING OF THE COMMERCIAL ABOUT THE DIABETES MEDICINE?
WHICH VERSION HAD WE BEEN WATCHING UNTIL THIS POINT?
THE MUSICAL OR THE MAKING OF THE MUSICAL?
WHAT KIND OF HELL SPIRAL ARE WE IN HERE?
DO YOU SEE?
DO YOU SEE WHY I'VE BEEN TYPING IN CAPS THIS WHOLE TIME?
WHO IS IN CHARGE HERE?
WHO IS RESPONSIBLE FOR THIS?
SOMEONE ANSWER ME
SERIOUSLY
SOMEONE EMAIL ME TO EXPLAIN THIS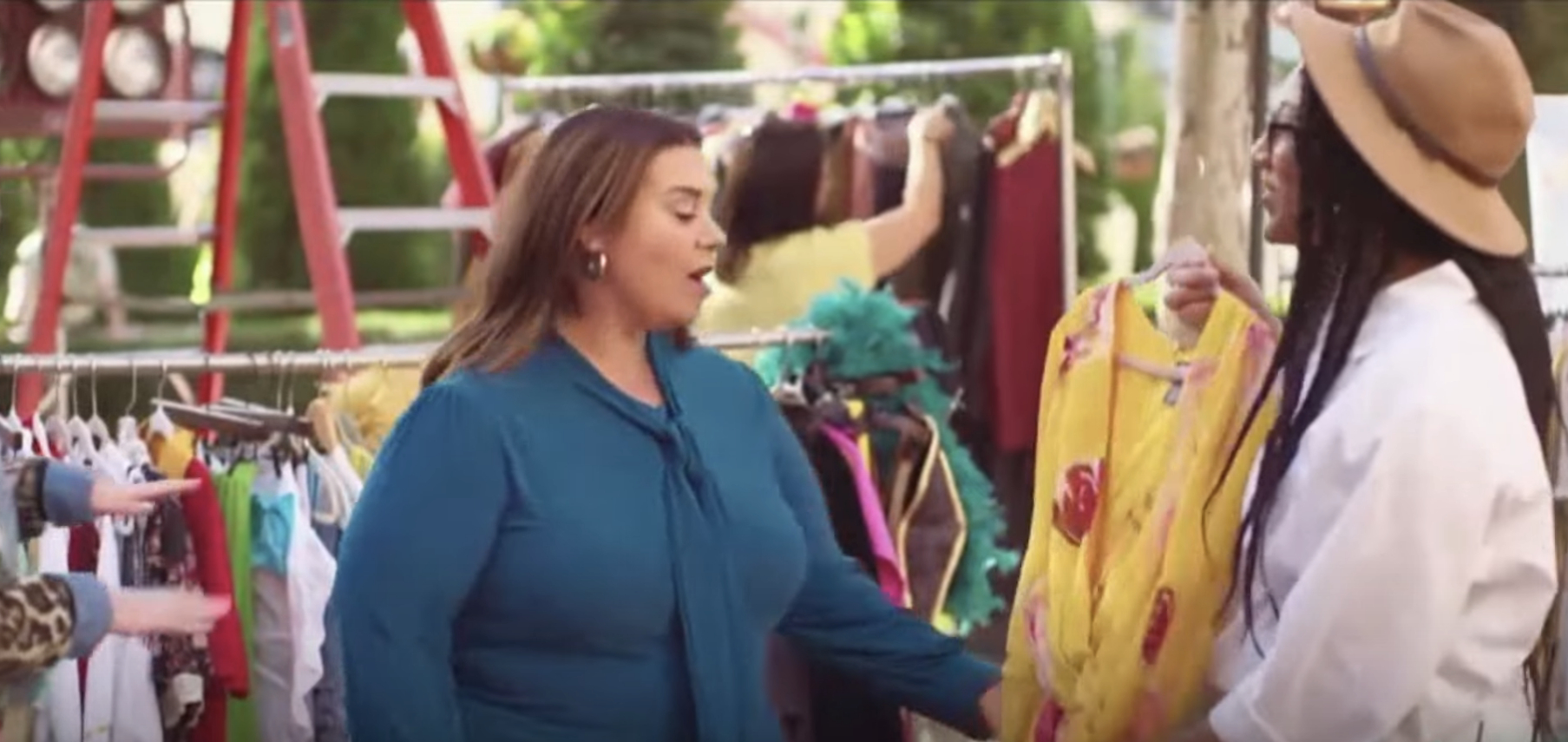 IS THE WARDROBE LADY ALSO AN ACTRESS OR IS SHE, LIKE, THE REAL WARDROBE LADY?
THINK ABOUT HOW MUCH THOUGHT WENT INTO THIS
ARE THERE TWO FULL CAMERA CREWS THERE?
ONE TO FILM THE DANCING AND ONE TO FILM THE PEOPLE FILMING THE DANCING?
WHAT KIND OF 19-YEAR-OLD NYU FILM MAJOR STUFF IS THIS?
SETTLE DOWN, MARKETING PEOPLE
SAYS THE GUY 600 WORDS INTO AN ALL-CAPS RANT ABOUT IT
BUT STILL
YOU STARTED IT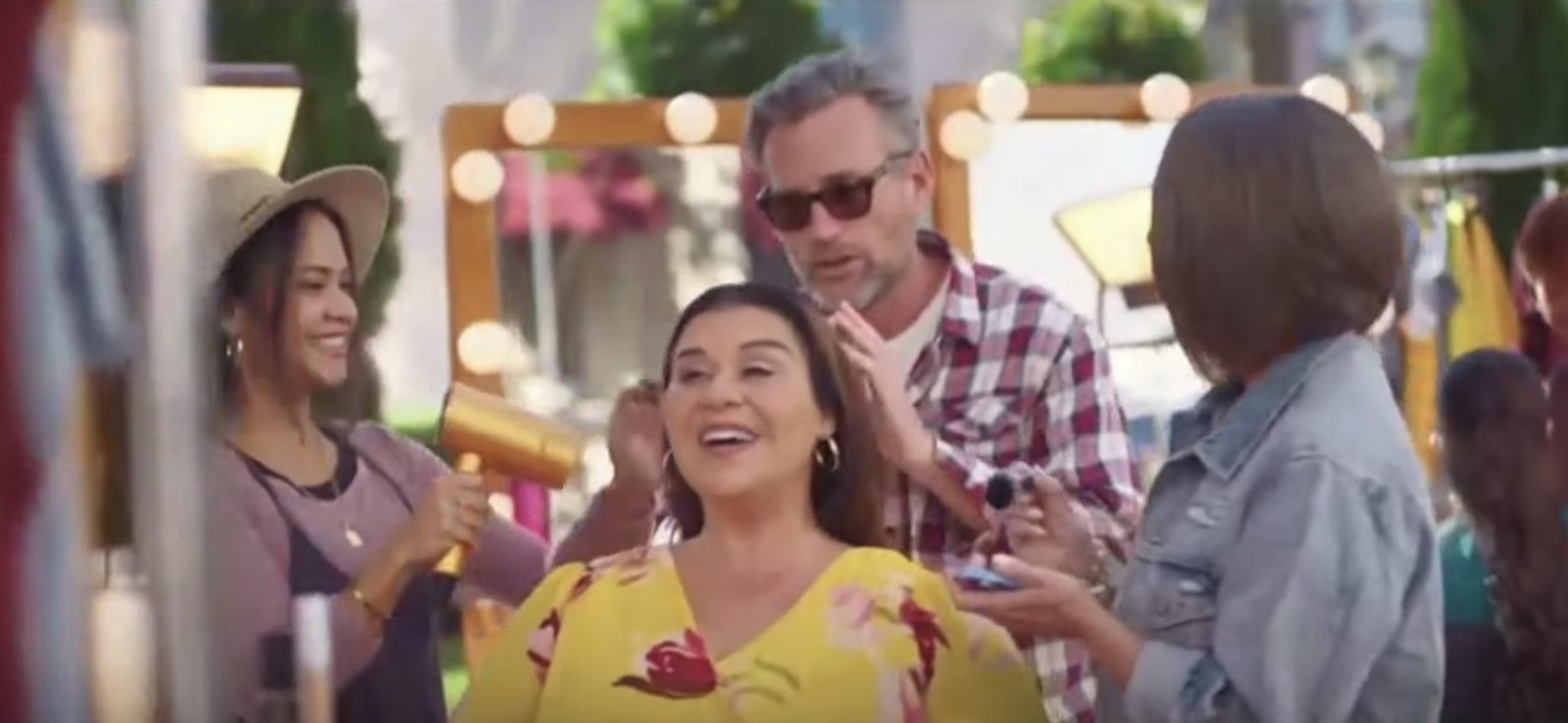 HEY
WANT A FUN LIKE VISUAL FOR YOURSELF?
ASSUME THE HAIR AND MAKEUP PEOPLE IN THIS SCREENCAP ARE ACTORS
NOT THE PEOPLE WHO ACTUALLY DID THIS LADY'S HAIR AND MAKEUP
OKAY
WITH ME SO FAR?
NOW PICTURE THE ACTUAL HAIR AND MAKEUP PEOPLE
STANDING LIKE 40 FEET AWAY
JUST BEHIND THE CAMERAS
ABSOLUTELY FUMING THAT THEY DIDN'T GET CAST AS THE HAIR AND MAKEUP PEOPLE IN THE BEHIND-THE-SCENES SEGMENT OF THE COMMERCIAL FOR THE DIABETES MEDICINE
"WE COULDN'T HAVE DONE THAT?"
"SHE'S NOT EVEN HOLDING THE DRYER RIGHT!"
"THAT MAN BETTER NOT TOUCH HER HAIR"
"I WORKED HARD ON THAT"
"I DON'T KNOW WHO HE THINKS HE IS"
"WITH HIS LITTLE 'I'M THE PRESIDENT FROM INDEPENDENCE DAY' FACE"
AND SO ON
SHOW ME THAT BEHIND-THE-SCENES FOOTAGE
GIVE THEM A WHOLE PODCAST
I AM BARELY JOKING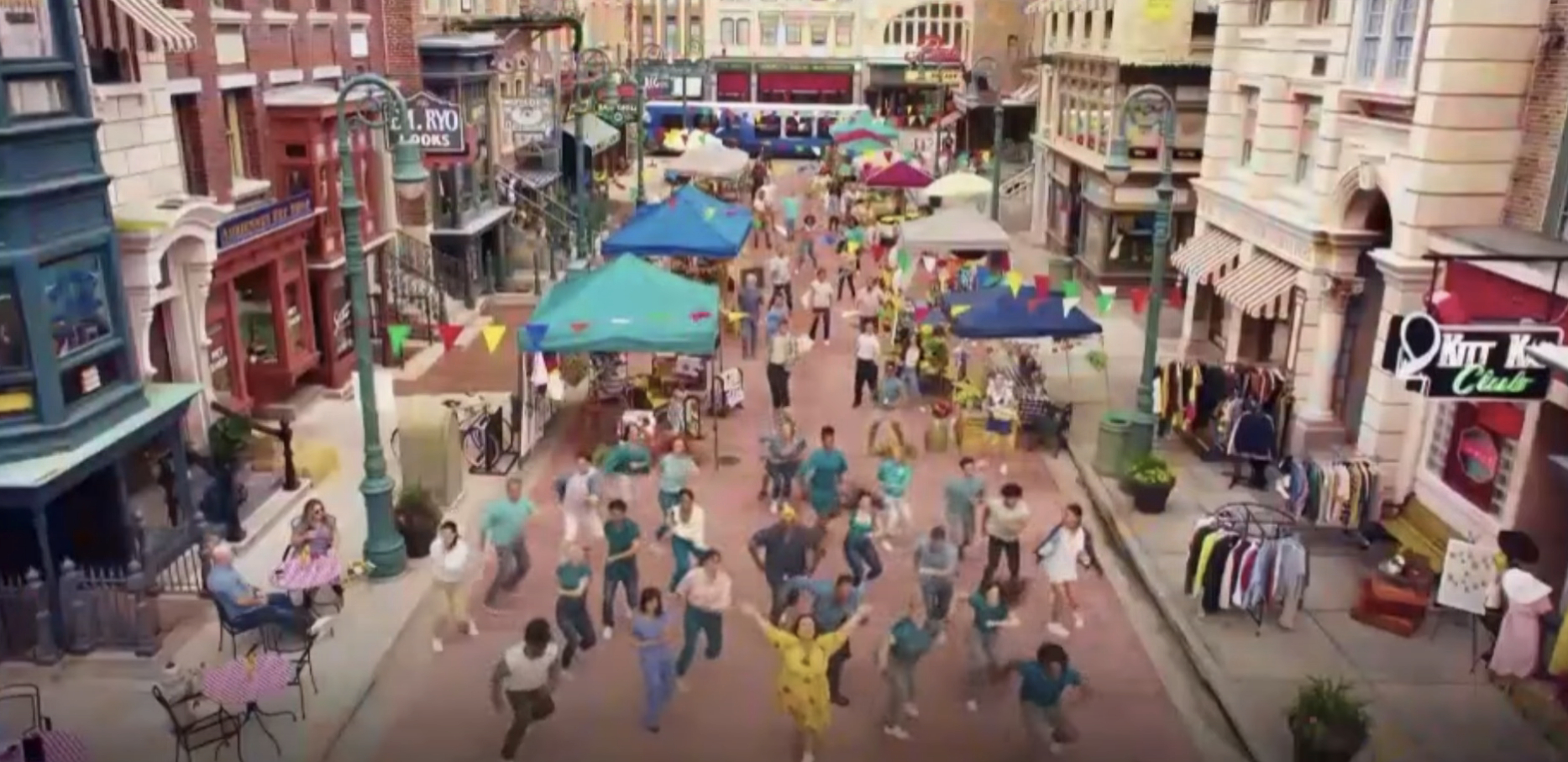 I PROMISE I AM ALMOST DONE
FOR MY SAKE AS WELL AS YOURS
I DON'T EVEN WANT TO KNOW WHAT MY BLOOD PRESSURE IS RIGHT NOW
THAT'S WHAT THIS COMMERCIAL SHOULD BE FOR
BLOOD PRESSURE MEDICINE
BUT ANYWAY
ONE LAST THING
WHAT'S WITH LINE IN THIS SONG ABOUT IT BEING "THE LITTLE PILL WITH A BIG STORY TO TELL?"
DON'T ALL LITTLE PILLS HAVE BIG STORIES TO TELL?
I MEAN, IDEALLY?
ENTIRE TOWNS USED TO BE WIPED OUT BY INFECTIONS
BUT THEN WE INVENTED ANTIBIOTICS
AMOXICILLIN
THERE'S A LITTLE PILL WITH A BIG STORY TO TELL
OXYCONTIN
THAT ONE, TOO
I MEAN, THAT ONE ISN'T A HAPPY STORY
BUT IT'S A PRETTY BIG ONE
I'M SORRY
I'LL STOP
IT'S JUST
LIKE
COME ON
OKAY
…
…
IT'S FINE
…
…
I'M FINE
…
…
…
I SAID I'M FINE