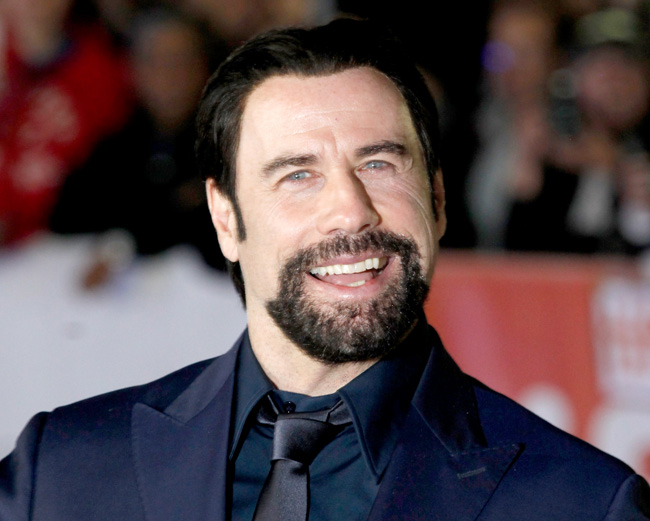 If anyone was wondering just how grand scale of a train wreck Ryan Murphy's upcoming American Crime Story: The People v. O.J. Simpson is going to be, this should answer your question: John Travolta has just been cast as one of the leads! Travolta will be playing Robert Shapiro, one of Simpson's "dream team" of defense attorneys, joining the cast which already includes David Schwimmer as Robert Kardashian, Sarah Paulson as Marcia Clark, and Cuba Gooding Jr. as O.J. Simpson. So basically, the guy from Snow Dogs as O.J. and the guy from Old Dogs as Shapiro. Take a bow, Ryan Murphy. You've done it again!
This is also notable as it's Travolta's first return to television since Welcome Back, Kotter. No really, think about that. John Travolta hasn't done TV in over thirty-five years and he's coming back for a show about the O.J. Simpson murder trial by the guy who made Glee. We're witnessing television history in the making here, people.
By the way, this is what Robert Shapiro looked like during the O.J. Simpson trial:
An uncanny likeness, no? I mean he clearly already has the hair and eyebrows part of Robert Shapiro down. Even before this news, we knew that there was almost zero chance Ryan Murphy had it in him to handle something like a real life murder trial with tact and sensitivity, and now even those preconceived notions are going right the hell out the window. If Travolta doesn't have at least one musical number I will be SORELY disappointed.