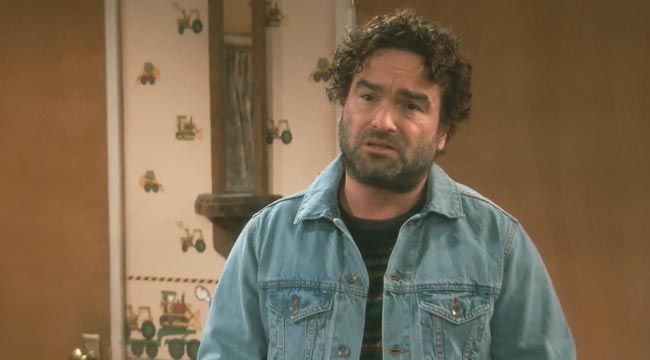 Johnny Galecki has finally returned to Roseanne and dusty Lanford, Illinois, where he spent five seasons and 93 episodes playing David Healy, Darlene Conner's sensitive, artistic boyfriend. Fans have been waiting for Galecki's return to the Conner household, and his return to check-in on his erstwhile wife and two kids almost didn't happen.
With the reunion up in the air due to Galecki's commitment to The Big Bang Theory, executive producer Sara Gilbert explained that they had a plan for the character:
"The backup plan was going to be [Darlene] dealing with the heartbreak of him being an absent father. Darlene would have plans for him to show up, he would say he was going to show up, and then he wouldn't show up. I was still going to deal with the relationship, but it would not have been the same without him." (Via CinemaBlend)
Obviously, he found the time to appear in this one episode, and his absence was explained by his humanitarian work around the world, building houses for the poor. His on-again, off-again relationship with his family irks Dan Conner, who has had his run-ins with David in the past. It's because of this, David has to crawl into Darlene's bedroom window just like the old days, and fans were thrilled to see him:

But some are still confused by his character's turn:
In Darlene's room, David explains that he's moving back to Lanford, but then immediately throws a curveball and says he's back because of another woman. It kicks off the latest in a long and storied line of Darlene breakups. As far as David is concerned, this other woman will only make him better for Darlene and their kids. With that, David finally offers official divorce papers.
The official split doesn't last long. Darlene and David hook up in her old bedroom, and things are once again complicated and different, except for David's fear of Dan. Sadly, the rest of the episode is a rollercoaster of breakups and getting back together. It's a small microcosm of the relationship that took so many twists and turns over the years, finally (probably not) put to an end. It was a joyful, complicated, and heartbreaking episode that proves why Roseanne is a classic show.

(Via CinemaBlend)