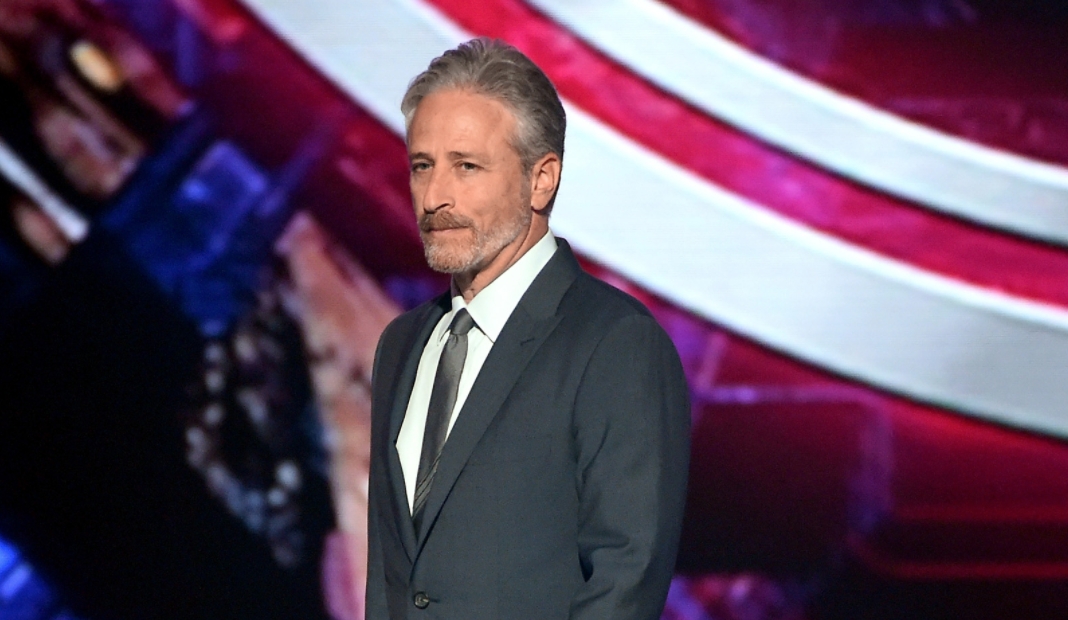 We're just shy of two years since Jon Stewart departed The Daily Show after almost two decades on the job. Maybe you miss him or maybe you're satiated by the parade of similarly politically-charged late night personalities that have followed him. Regardless, you have to acknowledge that the comic deserved a break after digging deep within himself to feel outrage, sympathy, and bewilderment toward the world with the force that he did for as long as he did. Well, maybe you don't have to, but you should.
Stewart has resurfaced from time to time during his retirement, putting the weight of his celebrity behind the effort to get 9/11 first responders adequate healthcare and occasionally popping up from underneath Stephen Colbert's desk (where he is entitled to live because he executive produces his show) to weigh in on the election and take aim at the Trumpization of America. But now, Stewart and HBO are announcing a more formal return to the comedy spotlight with an HBO special, which will be his first since 1996's Unleavened. This following his now kiboshed deal with HBO to create short-form content.
We're still waiting for details on when and where Stewart will film the special (I'm throwing out Citi Field for the massive Mets fan). Also, will it be a part of a tour and what about the leather jacket? Makin a comeback? We have questions! Dammit! Even legitimate ones about what a post-Daily Show Jon Stewart special looks like in 2017 (or 2018, if it gets pushed to then). Are fans going to be able to accept any kind of comedy besides topical and political comedy when he takes to the stage and is that what he wants to continue with? Jon Stewart has more than one tool at his disposal, but not using a microphone in his hand to weigh in on the spin of the world right now would feel weird considering his legacy. Guy could probably do a tight 20 on Chris Christie alone, but he did leave The Daily Show for a reason. Maybe this show is the first real step toward this next phase. And by that I mean, only jokes about people eating pizza with utensils.
Source: Variety