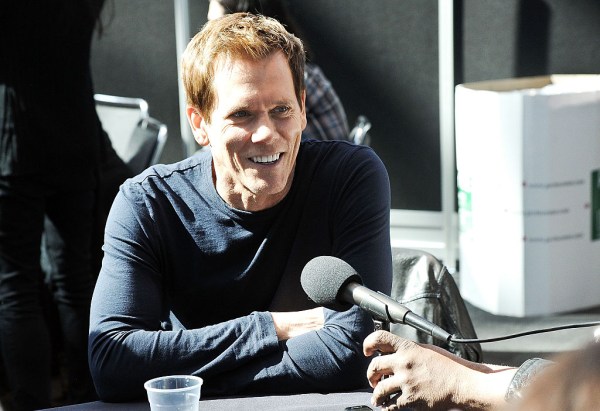 Playing 'Six Degrees of Kevin Bacon' just got easier. Kevin Bacon has been announced to star in Jill Soloway's newest series for Amazon, I Love Dick. Soloway, who is the creator of the award-winning Amazon program, Transparent announced this project  earlier this year, and allegedly Bacon has been in talks with Soloway and her production team about a role in I Love Dick for about a month, but according to Deadline as of yesterday, Bacon is now officially slated to star in I Love Dick.
I Love Dick will be based on the 1997 Chris Kraus novel about Chris and Sylvere, a struggling married couple from Marfa, TX who both end up having an unhealthy obsession with a college professor named Dick; who will be played by Bacon. Dick has been described as a "sexy silver fox" and a "cowboy intellectual". This seems like a character right up Bacon's alley.
Back in February, Soloway announced that Kathryn Hahn will be the protagonist in I Love Dick playing Chris. The role of Chris' husband, Sylvere has yet to be cast.
Knowing Soloway's style of highbrow dark twisted comedy, Bacon's role as Dick is going to be a total departure from his last TV gig as Ryan Hardy on the Fox drama, The Following. Amazon has not set a release date for I Love Dick, but we're guessing it'll hit the streaming service sometime next year.
(Via Deadline)