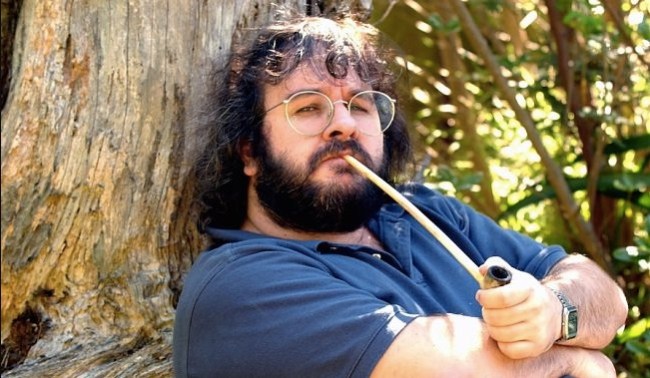 Amazon is spending a reported billion dollars on a small-screen adaptation of Lord of the Rings, but all that dough can't buy one thing: Peter Jackson's involvement. The Oscar winner, who directed The Fellowship of the Ring, The Two Towers, The Return of the King, and three Hobbit movies that we don't really need to mention, revealed earlier this year that "there is nothing happening with me on this project… I'm not involved [with the] Lord of the Rings series, but I'm okay with it, I have plenty other projects that keep me busy."
Jackson's other projects include his moving-cities movie Mortal Engines, but it turns out, he'll still try to find the time to be secretly involved with the world J.R.R. Tolkien built. "I don't have thoughts on it because I haven't seen [anything]," he said about the series, but "I think they're going to send us some scripts to see if we can help them along." ("Them" is presumably writers JD Payne and Patrick McKay, who were brought on to develop the series.) Jackson added, "I wish them all the best and if we can help them we certainly will try. It's a big task." That's an understatement — it's an "most expensive television show ever" task. Amazon is thirsty for a Game of Thrones to call their own.
Besides, Jackson's long-time writing partner Philippa Boyens thinks it's for the best that they're not involved with the project. "Fresh eyes on that story is such a good thing to do," she said. "I'm excited to see what they come up with."
Lord of the Rings will premiere once Amazon sells more tubs of glue.
(Via Metro)