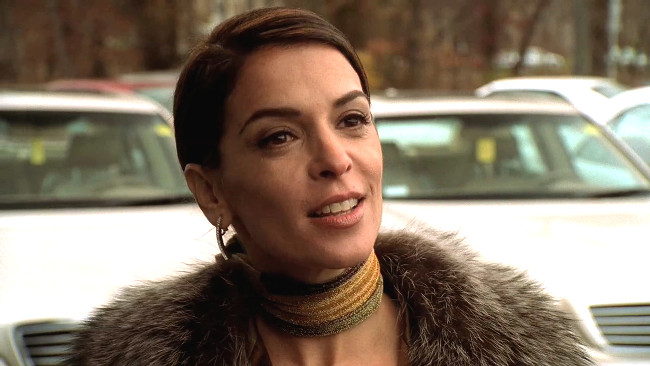 When Luke Cage wrapped up its first season, Alfre Woodard's Mariah Dillon was the unchallenged queen of Harlem's crime networks. Luke, whom she sold down the river, isn't about to let that happen quietly, of course. But she'll also have more competition, with the arrival of Annabella Sciorra playing another Marvel gangster.
Sciorra, known for her work on The Sopranos, has most recently been in the news for speaking about against Harvey Weinstein, as Weinstein's pattern of sexual assault and cover-ups has been revealed in the press. For Marvel, she'll be playing a far different role as Rosalie Carbone, head of a Brooklyn crime family in the Marvel books. According to Entertainment Weekly, which broke the news, Carbone has a specific plan for Harlem, something that will surely lead her afoul of one Carl Lucas.
An interesting touch, if likely a coincidence, is that Carbone is more closely associated with the Punisher, and first appears in a plot arc in the comics where the Punisher goes undercover to infiltrate and destroy a crime family from within. It's unlikely Frank Castle is going to show up in Harlem, not least because, let's face it, Luke wins that fight in a walk. But we'll be curious to see what turns up. Luke Cage premieres its second season on Netflix June 22nd.
(via Entertainment Weekly)