Welcome to our weekly breakdown of the minutia of Kurt Sutter and Elgin James' Sons of Anarchy spin-off, Mayans MC. While Kimberly Ricci provides her always excellent coverage of the series (here's her write-up of the third episode), here we're going to endeavor to look deeper into the episode and excavate some of the details viewers may have missed, callbacks to Sons of Anarchy, and posit questions explore theories about the direction the series.
1. Let's start with the obligatory title, Murciélago/Zotz, which means "bat," in Spanish and Mayan, and as is now custom on this series, each episode begins with a shot of the titular animal.
2. There's a lot to unpack in this episode, so let's quickly tackle each storyline, beginning with the Coalition, i.e., the show's version of The Minuteman Project, an organization of private individuals who monitor the U.S.-Mexican border, only on the show (and hopefully not reality), the Coalition also uses border-crossing Mexicans as target practice. The only problem is, they shot a Mexican drug mule, and so local authorities cast suspicion on the Mayans. The Mayans are eager to cast suspicion elsewhere, obviously, and ultimately learn that the Coalition was behind the death of the drug mule but someone got to them before the Mayans could and killed a lot of Coalition members. However, the leader Alice, is still in the picture.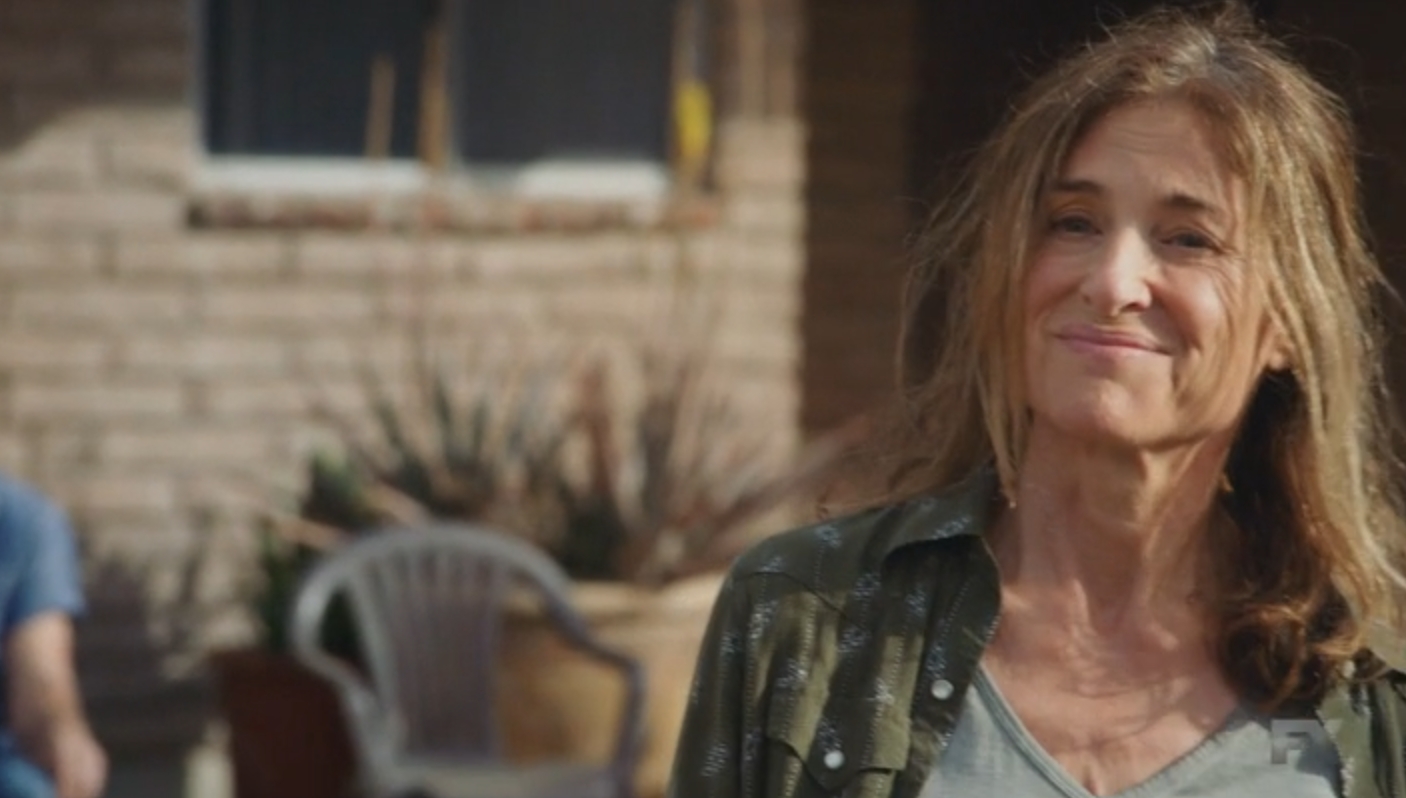 3. The guy who is of most interest, however, is Cole, who spent time in prison with EZ. His interest in the Coalition extends beyond killing Mexicans crossing the border; he's involved with selling drugs. He may be responsible for killing all those Coalition members because they knew too much, but in either respect, he's dangerous. Regardless, Angel is interested in connecting with Cole — which is why he had EZ cut off that Coalition dude's finger so they could get into his phone and locate Cole — because he wants to sell Cole the rebels' drugs he tried to sell to Jimmy last week, before Jimmy went and got himself killed.
4. In fact, besides EZ, Angel may be the most conflicted guy in the whole show, because Angel is betraying the Galindo cartel and the Mayans by working with the rebels and now by killing that member of the Coalition (against Bishop's wishes) and potentially working a deal with Cole, who is not exactly a friend to the Mayans. Cole may also be connected to the underground tunnel that EZ fell into, which may be used to shuttle drugs or undocumented immigrants back and forth between the United States and America.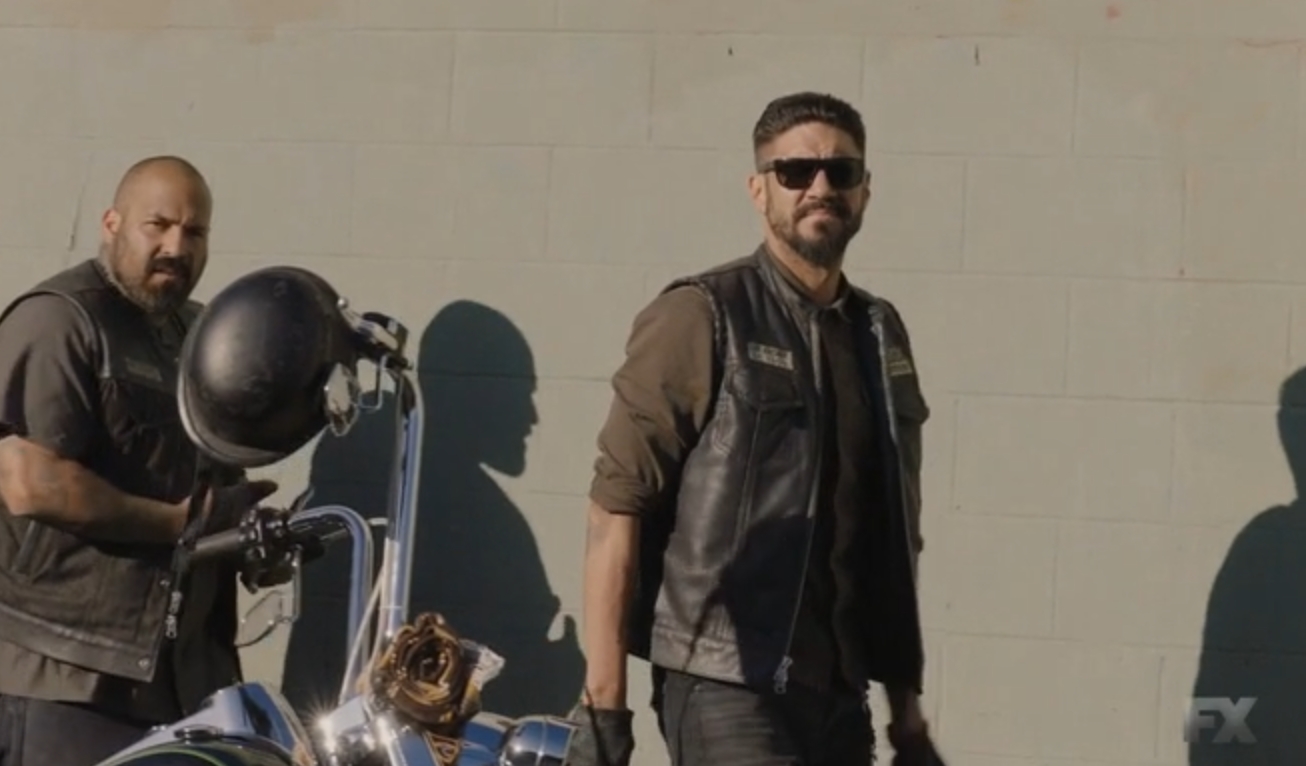 5. EZ, of course, is up to his neck in conflicts. He knows about the alliance between Angel's faction of the Mayans and the rebels; he's trying to inform on the Galindo cartel to the feds; and now the feds want him to turn Emily. EZ says that he'd rather go back to prison than endanger Emily's life by turning her, but he now has two reasons to turn Emily against her husband (more on that below). But EZ also has a new conflict this week, because Alvarez obviously suspects that there is a rat inside of the Mayans, and he hinted to EZ that — should a conflict arise between EZ and his brother or someone else within the club — that the club should take priority. EZ is being pulled in every conceivable direction now.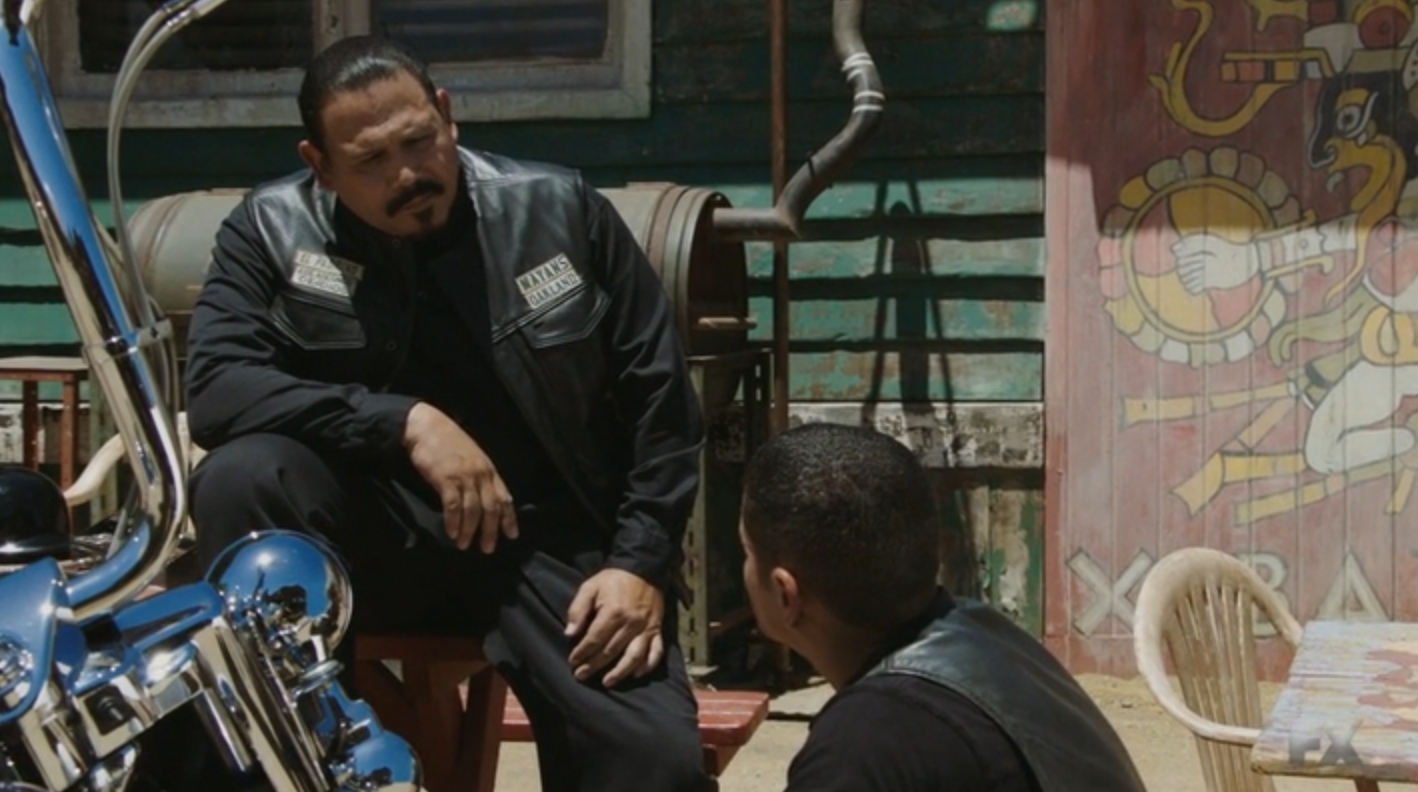 6. The first reason EZ has to turn Emily on Miguel is the impetus he's likely to get from his father, Felipe, who the DEA Agent threatened with deportation (or worse). Turns on the DEA Agent, Jimenez — who is a second cousin to EZ — knows that Felipe is lying about his past. Felipe came into the United States in 1985 and assumed someone else's identity using a dead woman's social security number, and neither of his sons know about his past. If Felipe can't force EZ to turn Emily, Jimenez will run facial recognition on Felipe to identify who he really is, and that — combined with pictures in his lockbox of him as a soldier or a member of a death squad — suggests that Felipe is not only hiding his identity, but he is running from someone.
7. Meanwhile, Emily tries to talk Miguel into a PR campaign designed to vilify Los Olividados, and Miguel does so, but not the way that Emily would have liked. The kid-spy Miguel has implanted inside Los Olividados sends intel back to Miguel that Adelita is the leader of the rebels, and that a nun cared for Emily's son when he got sick. Miguel (or his advisor), in turn, violently murders the Nun during a big festival and pins the blame on Los Olividados in an effort to demonize the rebels. While they successfully frame the rebels for the murder, it also backfires when the crowd freaks out and Emily gets crushed in the stampede.
That, in turn, gives EZ the perfect opening. He says he won't put Emily's life in danger by turning her, but after this, he — and Emily — may realize that Miguel has already put both her life and the life of her baby in danger. In scenes from next week's episode, we see Emily in a wheelchair, and EZ may very well conclude that she's better off working against Miguel than with Miguel.
8. Chucky also makes a return this week, spying on Coco. As we predicted, the woman who thought she was Coco's little sister learns that she's actually Coco's daughter when Coco's mother outs the family secret. Why is Chucky spying? Perhaps, he'll end up saving Coco's daughter from the truck driver who took her, or perhaps Chucky is spying on Coco (and others?) because he's trying to root out the mole inside the Mayans for Alvarez?
9. One last item worth noting, which is that the Mayans have their own Unser, a sheriff named Antonia who is willing to look the other way and let the Mayans and the Galindo cartel sell drugs exclusively in San Padre. It'll be interesting to see if she has a larger role in the series. Also, I really miss Unser.