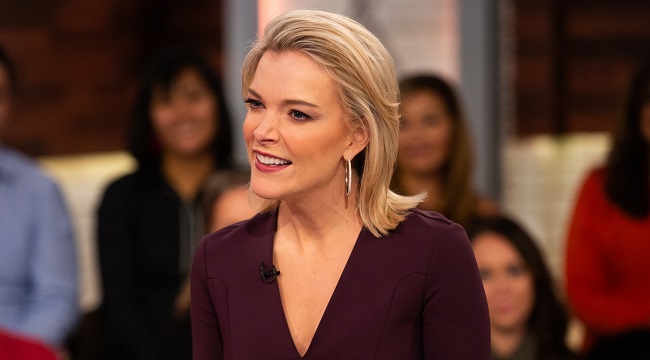 We all knew this day would come: the day Megyn Kelly was officially out at NBC. The former Fox News anchor — who tried, and failed, to pass as a regular, normal, non-repugnant journalist — reached her final exit agreement with her employers, who were nonplussed back in October when she defended blackface on live television. Now Kelly's cast to the wind, disgraced and unemployable, with only $30 million in pay-outs to get by.
The news came from an NBC statement, which merely read, "The parties have resolved their differences, and Megyn Kelly is no longer an employee of NBC." According to The New York Times, The $30 million she left with was what remained of her $69 million annual contract — a quite high considering she spent years on a network regularly criticized as right-wing propaganda, on which she once got piping mad about a black Santa Claus.
Kelly's downfall came when she passionately defended racially questionable Halloween costumes on Today, as though she briefly forgot she was no longer on Fox News. Amidst a backlash — which also consisted of her old right-wing pals who felt she was a turncoat, partially for daring to accuse late Fox News honcho Roger Ailes of sexual harassment — Kelly's part of the show was quickly cancelled and she entered negotiations for her pricey dismissal.
What will become of Kelly? She only has tens of millions of dollars to her name, and no one will employ someone who might whimsically defend blackface, or saying the black community suffered from a "thug mentality." Of course, she may simply wind up back at Fox News or, failing that, Breitbart.
UPDATE: A Fox News spokesperson sent Uproxx the following statement regarding a possible return by Kelly to the network: "We are extremely happy with our entire line-up."
(Via The New York Times)