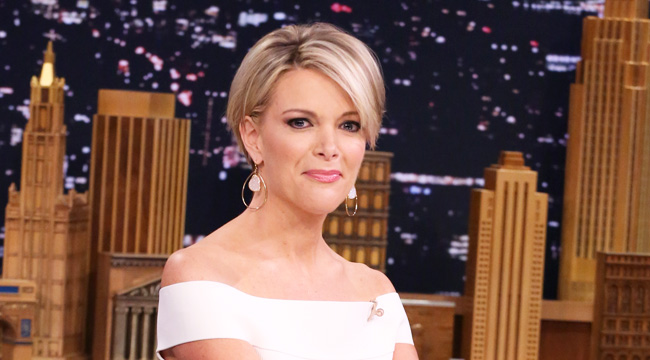 On the heels of reports that Megyn Kelly's hour of TODAY would "wind down" (and that she parted ways with her talent agency, CAA), the former Fox News host won't be appearing on her Thursday morning hour of the NBC AM juggernaut. This news was first reported by Mediaite and later confirmed by People (and extended for the rest of the week), and the peacock network now has an inconvenient gap in its programming schedule.
This development follows mere days after Kelly, while hosting an episode about Halloween costumes, wondered aloud "what is racist" about people dressing in blackface for fun. The resulting backlash was swift and immediate, and she soon lssued an internal email apology to her NBC coworkers, but that slight remedial measure wasn't good enough for her colleagues, including Al Roker, who took her to task, stating that a larger apology was necessary. Kelly then delivered an on-air mea culpa, but it appears that the damage was done.
Kelly was spotted on Wednesday afternoon with her head down amid the furor over her blackface remarks. This controversy arrives long after her fuss over Black Santa, and there's currently no word as to what capacity she'll continue her program or even appear on Today at all. However, it's probably a good idea for Kelly to avoid holiday coverage, right? That seldom goes well for her.
Here's a shot of Kelly's studio on August 31, and it looks like these days are numbered, if not altogether finished.